Iceland

Coach: Arnar Pétursson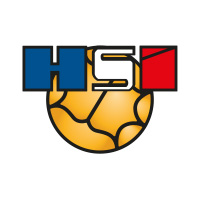 Iceland
Iceland
Team Players
Team Info
The 2023 IHF World Championship marks Iceland's fourth appearance at a major nternational competition, but only their second one at the IHF Women's World Championship. They qualified only once before for a World Championship in 2011, finishing in 12th place. In this period, they also qualified for the European Championship two times in a row in 2010 and 2012, finishing both tournaments in 15th place. 
Since then, they have always been part of the qualification, but couldn't pass the decisive phase to enter the final tournament. In the first phase of the European Championship, Iceland were superior to their opponents from Israel, winning both legs almost effortlessly, 67:50 on aggregate, with Sandra Erlingsdottir scoring 17 goals in both matches. 
History repeated itself in the second phase against favourites Hungary, who have only missed two World Championship editions, with nine medals to their name. The team from Arnar Pétursson fell short, losing both legs by a ten-goal aggregate, 49:59. However, the International Handball Federation awarded Iceland one of the two Wildcards in July, ending a 12-year wait for a World Championship participation. 
Head coach Arnar Pétursson has been with the team since 2019. Pétursson has been a player himself, having played among others for the Icelandic club Haukar. There, he also made an appearance on the international stage in the EHF Champions League. In 2013, he took his first coaching position for the Icelandic IBV Vestmannaeyjar men's side, leading them to the first Icelandic Championship in 2014, followed by the second one in 2018. 
One of the internationally experienced players on the squad learned to play handball at IBV Vestmannaeyjar. However, the 25-year-old Sandra Erlingsdottir left Iceland in 2013 due to her father's job as the head coach for the Austrian men's club SG Handball West Wien. Since then she played for four different clubs in three different countries, returning to the German Bundesliga in 2022 when she joined TuS Metzingen. 
Additionally, the playmaker played for all the Icelandic national youth teams, securing tenth place at the U20 IHF Women's Junior World Championship in 2018. At her side was, and still is, Andrea Jacobsen on the left back. Jacobsen joined the Danish club EH Alborg for one season but moved to Silkeborg this summer. The two of them, along with Diana Magnusdottir, who is playing for the German club BSV Sachsen Zwickau, are rather the exception in this team, as most of the squad is playing in Iceland. 
Iceland will start their campaign in Group D in Stavanger, meeting familiar European faces from Slovenia and France. The pivotal encounter will be their last preliminary round match against the 2022 African Champions, Angola. If everything goes as expected, they will set up for a final clash that will decide the fate of the two teams and which one is going to proceed to the main round and to the President's Cup.
Key players: Sandra Erlingsdottir (centre back), Andrea Jacobsen (left back), Thea Imani Sturludottir (right back)
Qualification for DEN/NOR/SWE 2023: Wildcard
History in tournament: 2011: 12th  
Group at DEN/NOR/SWE 2023: Group D (France, Slovenia, Angola, Iceland)