France

Coach: Olivier Krumbholz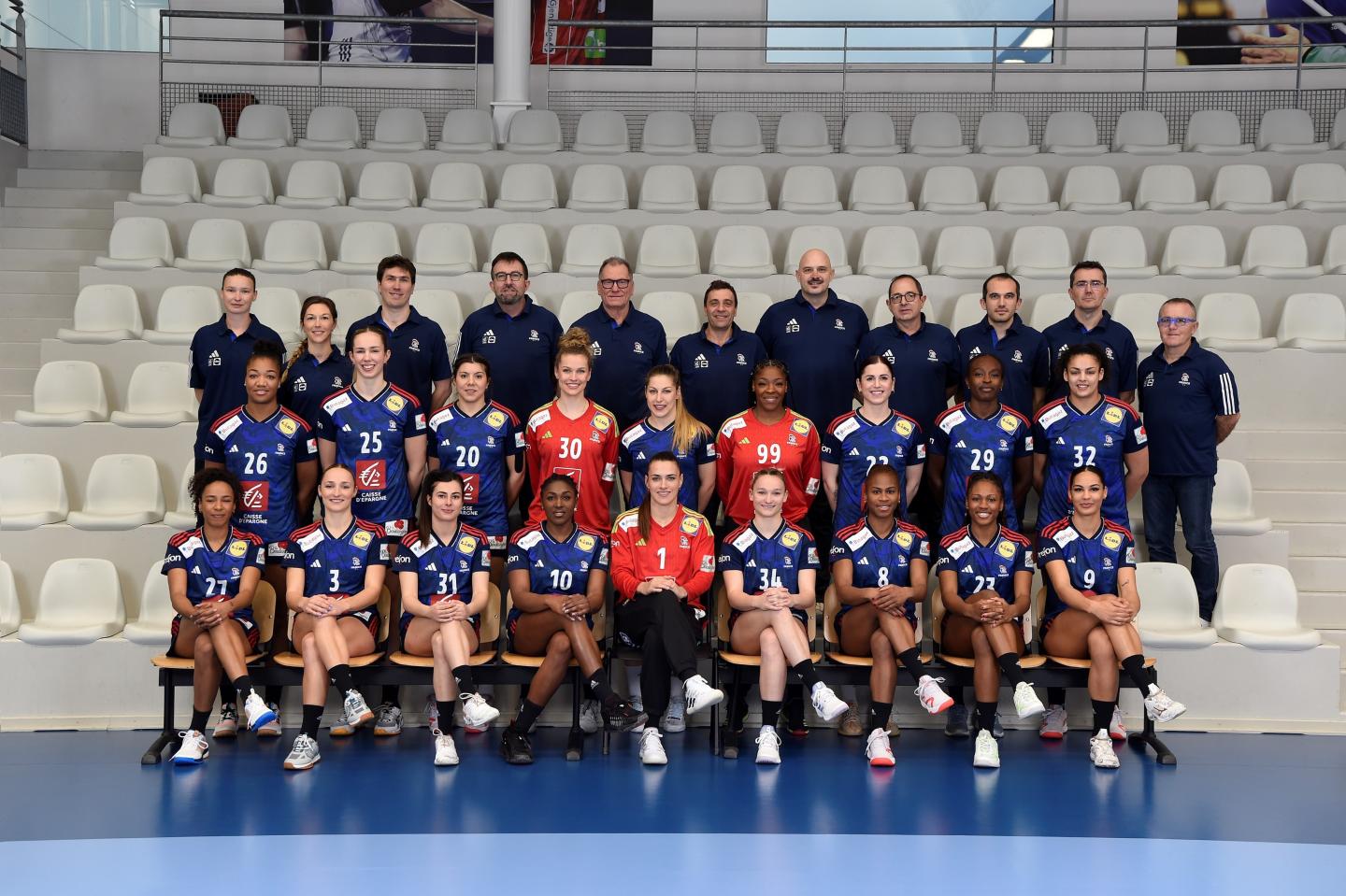 France
France
Team Players
Team Info
France are coming to the 26th IHF Women's World Handball Championship as runners-up at Spain 2021 and are, once again, one of the favourites for the medal. Olivier Krumbholz's team always aims high with the Paris 2024 Olympic Games in mind, France surely want to give their best to set the tone for the competition next summer, which will be hosted by Paris and Lille.
With that in mind, France have a structure of top players and a wide range of talent and experience. Most of the players are showcasing their skills in the EHF Champions League Women and the EHF European League Women and are key players in their clubs, featuring either in the top teams in France, but also in the best leagues in Europe. 
Since coming home with the silver medal from Spain in 2021, France managed to enter the battle for the medal at the EHF EURO 2022, but failed to keep up with Norway in the semi-finals and lost in extra time against an incredible story of the competition - Montenegro.
Ahead of the Denmark/Norway/Sweden 2023, France had their first test in the qualification phase for the EHF EURO 2024 and set record-breaking wins against Latvia and Italy. Krumbholz believes that is the first step towards their ambitious goals.
Compared with Spain 2021, when France faced some challenges with injuries, so far they are able to rely on all the best top players like strong goalkeeping trio Camille Depuiset (Meztz Handball), Laura Glauser (CSM Bucuresti) and Hatadou Sako (Metz Handball), strong left wing Chloé Valenini, team captain Estelle Nze Minko and young line player Pauletta Foppa. One of the issues is an injury suffered by centre back Grace Zaadi, who sidelined the star since September.
Their first obstacle towards their sixth World Championship medal are Slovenia, Angola and Iceland. It almost feels like a deja vu as France already faced Slovenia and Angola at Spain 2021 in the preliminary round, winning against both sides.
France and Angola met 12 times so far and Angola secured only one win. At the Women's World Championship 2007 Angola beat France 29:27 in the main round Group I match, however, their last encounter at Spain 2021 went in France's favour 30:20. France have also lost a single match against Slovenia, which bodes well for their chances.
The Slovenians managed to claim a narrow 24:23 win at the World Championship 2017 in Group A game. When it comes to Iceland, France never played against the Nordic side in major competitions, but the two sides clashed in four EHF EURO qualifiers, with France taking all seven wins so far.
Key players: Chloé Valentini (left wing), Pauletta Foppa (line player), Estelle Nze Minko (centre back)
Qualification for Denmark/Norway/Sweden 2023: Women's EHF EURO 2022 - 4th place
History in tournament: 1986: 15th, 1990: 14th, 1997: 10th, 1999: 2nd, 2001: 5th, 2003: 1st, 2005: 12th, 2007: 5th, 2009: 2nd, 2011: 2nd, 2013: 6th, 2015: 7th, 2017: 1st, 2019: 13th, 2021: 2nd
Group at Denmark/Norway/Sweden 2023: Group D (France, Slovenia, Angola, Iceland)