Kazakhstan face difficult task at Denmark/Norway/Sweden 2023
15 Nov. 2023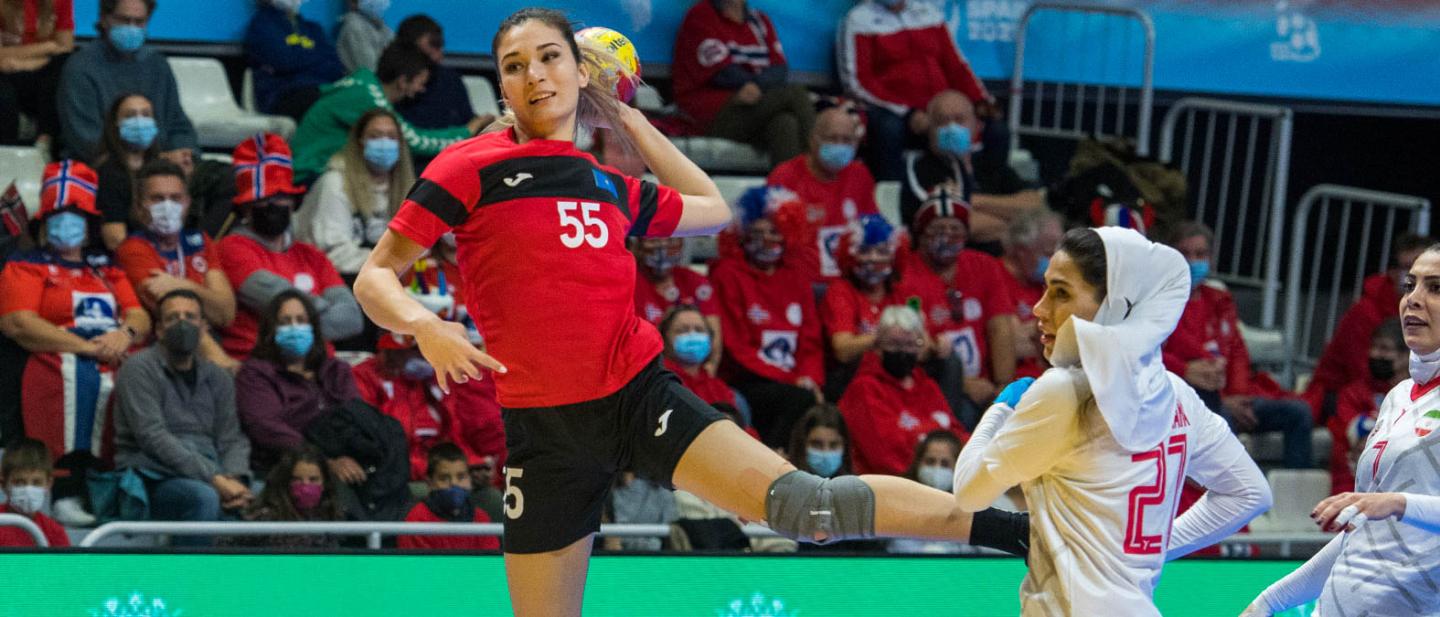 In the past seven editions of the IHF Women's World Championship they took part in, Kazakhstan have never managed to finish higher than the 18th place, a performance set at their maiden appearance, at France 2007.
Since then, Kazakhstan have only missed two editions of the world handball flagship competition, at Serbia 2013 and Germany 2017, but have not made serious improvements in their performance at the previous editions.
While they did make the main round at Spain 2021, the Asian side still ended up on the 24th place, their lowest-ever finish in the world handball flagship competition, with some painful losses, 20:55 against Sweden and 15:61 against the Netherlands.
Kazakhstan did try to improve, yet they failed to really get their foot on the ground, with the latest appearance at the AHF Asian Women's Handball Championship brining their lowest finishing place since 2008, when they also ended up on the fifth position.
Kazakhstan's main issues were against Japan (21:33) and the People's Republic of China (26:28), however they entered that competition without plenty of experienced players, such as the all-time best scorer of the team, Irina Alexandrova, and another crucial centre back in Tansholpan Jumadilova.
At the 2023 IHF Women's World Championship, Kazakhstan will have their work cut out, facing two European sides – Ukraine and Spain – plus the South and Central American champions, Brazil. Missing Alexandrova, who has been their top scorer in the previous editions of the IHF Women's World Championship, will also be a blow.
Therefore, Kazakhstan are underdogs in each game and will be bracing to avoid another preliminary round elimination, which would subsequently mean that they will set another worst-ever performance at the IHF Women's World Championship for the second edition in a row.
Key players: Veronika Kardina (left back), Dana Abilda (centre back), Tansholpan Jumadilova (centre back)
Qualification for DEN/NOR/SWE 2023: 2022 AHF Asian Women's Handball Championship: 5th place
History in tournament: 2007: 18th, 2009: 22nd, 2011: 19th, 2015: 22nd, 2019: 22nd, 2021: 24th
Group at DEN/NOR/SWE 2023: Group G (Brazil, Spain, Ukraine, Kazakhstan)