Examining Group F: Two European and two Asian sides tough it out for a place in the main round
05 Nov. 2023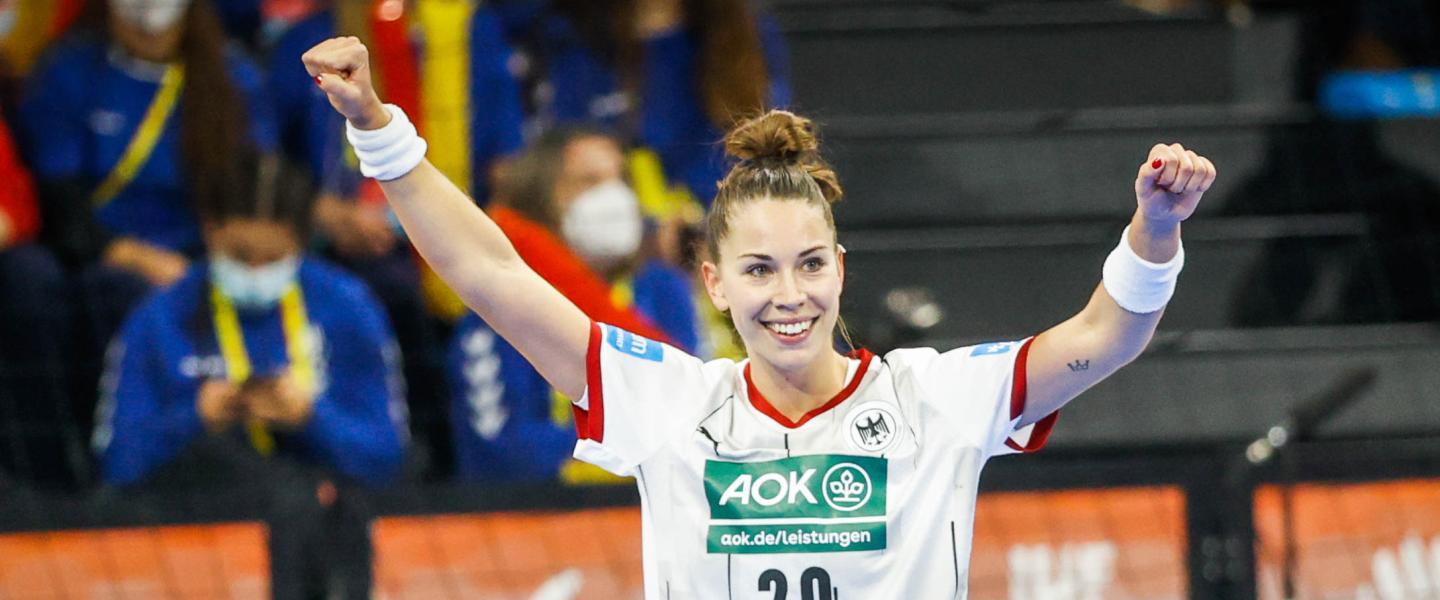 The Jyske Bank Boxen in Herning, Denmark, will host Group F of the 2023 IHF Women's World Championship, which is another well-balanced group, with two European sides and two Asian teams facing off for the three places reserved for the main round.
There will surely be exciting games, with three teams – Germany, Poland and Japan – trying to take as many points as possible into the main round, which will also take place in Herning, with the Islamic Republic of Iran being the big underdogs here, as they earned back-to-back tickets to the world handball flagship competition, after making their debut at Spain 2021.
Since Markus Gaugisch took over Germany, the team looked to be getting better and better, as the former SG BBM Bietigheim coach brought an exciting style, quite modern, which fits well his team and the qualities of his players. 
Germany also have a positive balance against fellow European side Poland, taking eight wins in the 12 mutual official matches they played against them, including six wins in the last seven matches, with Poland's last win coming in the 2005 IHF Women's World Championship play-offs, in June 2005, 40:30.
Since then, Germany and Poland did face off also in friendly matches, including one in March 2023, before the draw for the 2023 IHF Women's World Championship was made, when Germany took a 32:30 win. More recently, the two sides faced off in the preliminary round at the EHF EURO 2022, last November, when Germany cruised to a 30:23 win.
Germany are the favourites of the group, due to their experience, and players coming of age and hitting their prime, such as centre back Alina Grijseels and left back Emily Bölk, who is the core of the team's defence.
Bölk, the MVP of the 2014 IHF Women's Youth World Championship, is getting closer and closer to her 100th cap, while Grijseels was the fourth top scorer at the EHF EURO 2022, with 44 goals. However, Germany will miss right back Julia Maidhof, an important member of the squad, due to an injury which will sideline her until January 2024.
Poland's coach, Arne Senstad, entered his fourth year in this position and is trying to bring back the glory in the team, after Poland finished fourth in back-to-back editions of the IHF Women's World Championship in 2013 and 2015, but could only muster a 17th place finish in 2019 and a 15th place finish in 2021.
The European squad will bring a mix of experience and youth, but it will be very interesting to see how they measure up against Japan, a team which can cause headaches, due to their fast and exciting style.
The head-to-head record, which goes back to 1962, is in Poland's favour, with the European side taking three wins, as opposed to Japan's one win in the four mutual matches, but the last game between the two sides came at the 1997 IHF Women's World Championship, when Poland took a 23:17 win.
Since then, Japan had a huge growth, as underlined by the last participations in the world handball flagship competition, where they finished 10th, when they hosted in 2019, and 11th at Spain 2021.
Moreover, Japan will be coming into huge form, as they made a step further and challenged the Republic of Korea, their archrivals, in the past year. At the 2022 AHF Asian Women's Handball Championship, Japan lost the final against Korea in extra-time, 29:34.
They also missed out on a Paris 2024 Olympic Games ticket by the slightest of margins, conceding a 24:25 loss in the final against Korea, but they avenged that loss in the 2022 Asian Games, which took place this September, with a 10-goal win, 32:22, which proved how big Japan's growth is.
Against the Islamic Republic of Iran, Japan have won the last five matches in the AHF Asian Women's Handball Championship, with big margins, such as 43:19 in 2022, 31:8 in 2018 and 45:11 in 2015. 
In fact, the average margin of win for Japan against their Asian rivals was 21.2 goals per match, which bodes well for their chances for a win and, probably, a place in the main round at the 2023 IHF Women's World Championship.