Kazakhstan

Coach: Berik Beknazarov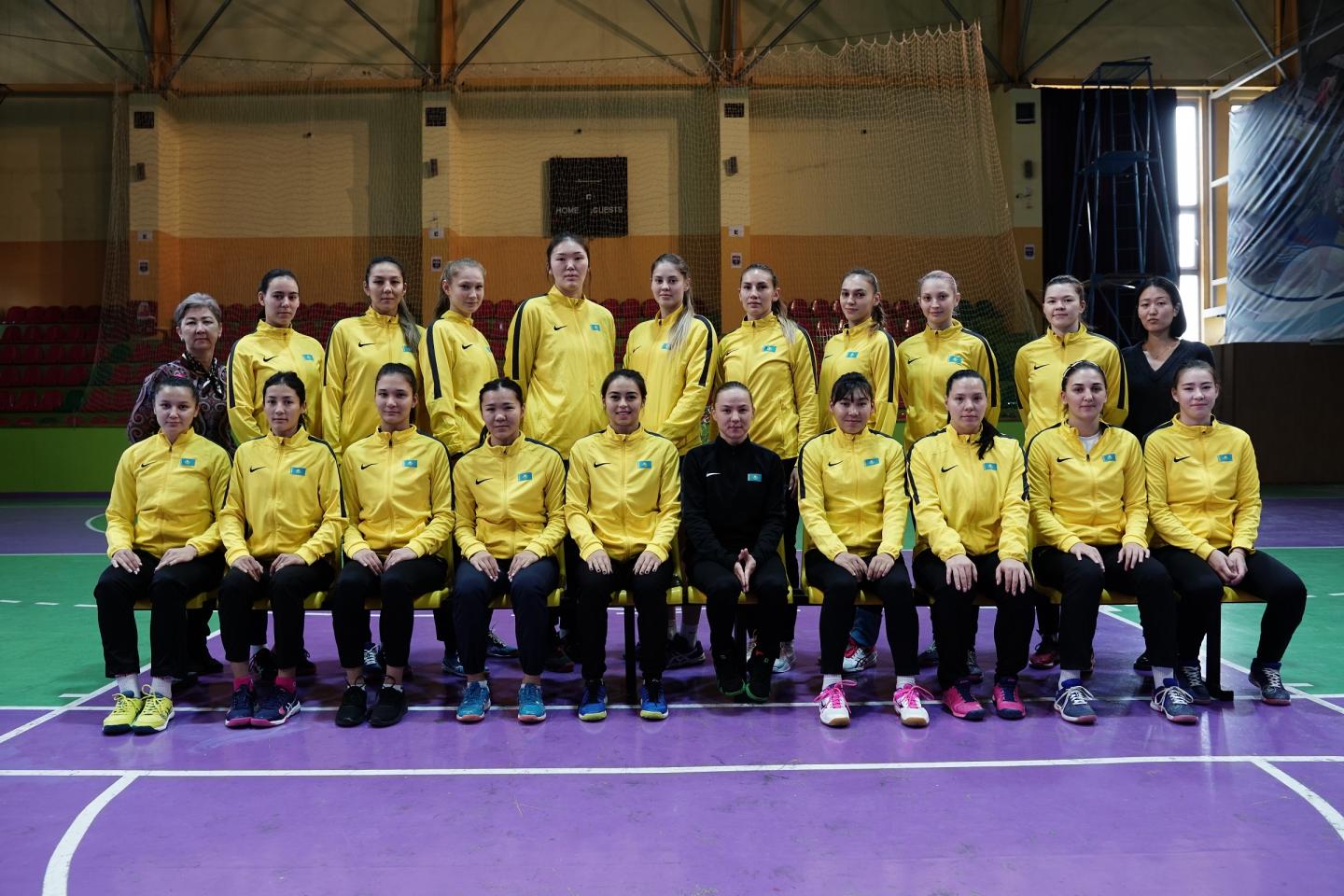 Kazakhstan
Kazakhstan
Team Players
Team Info
With just four IHF Women's World Championship appearances, fourth-placed Asian continental side Kazakhstan come to Kumamoto with nothing to lose.
A few months ahead of the championship 34-year-old player Marina Pikalova was named by the Kazakhstan Handball Federation as coach for Kazakhstan at Japan 2019, but with the deadline of the 28-name squad and coaching staff list looming, Berik Beknazarov was then officially announced as the coach, with Pikalova reverting to the playing side.
Beknazarov was head coach of the Kazakhstan U18 women's side who finished 24th at the 2018 IHF Women's Junior World Championship. Five players from Poland 2018 have been chosen by Beknazarov in his 28-name squad for Japan 2019, including right back Kristina Stepanova, centre back Lunara Syzdykova, right wing Aida Zhaparova and left back Alessya Malysheva. The fifth player is right wing Zhanerke Seitkassym who was 15 years old in Poland and will celebrate her 17th birthday on Thursday 5 December in Japan.
Despite her young age, Pikalova is not only one of Kazakhstan's most experienced players but also coaches. She was named head coach in 2017 after captaining her country for many years, including appearing at the 2008 Beijing Olympic Games.
In fact, Pikalova is still a key player in Kazakhstan, playing for Kaysar Club, who recently finished fifth at the 2019 IHF Women's Super Globe after beating Jiangsu in the final. Pikalova was voted best player of the match for her side, which also featured key Kazakhstan players, left back Irina Alexandrova, line player Arailym Abdikhamit and centre back Dana Abilda.
Abilda was the Super Globe's joint second top scorer with 19 goals, followed by Alexandrova in sixth with 16 strikes and Pikalova in 11th with 13.
Kaysar Club had qualified for the first edition of the IHF Women's Super Globe after winning the 4th Asian Women's Club League Championship in June in Almaty, Kazakhstan. It was their second title in the competition.
Even though she saw success at club level, Pikalova was left disappointed in August 2018, when her national side could only manage sixth place at the 2018 Asian Games after beating Hong Kong (35:23) and then losing to People's Republic of Korea (32:30) in the 5-8 Placement Round.
Their campaign in Indonesia had started well enough with wins over India (36:19) and eventual silver medallists P.R. of China (27:26), but losses against People's Republic of Korea for the first time (37:33) and then Republic of Korea (34:22) had meant they missed out on a semi-final spot.
Better was to come at the AHF Women's Asian Championship, held in Kumamoto, Japan in December 2018 with wins over Australia (32:24), Iran (41:26), New Zealand (51:14) and a 31:24 loss against Japan in the preliminary group seeing them qualify through to the semi-finals.
Unfortunately, they lost 23:31 to Korea, even after going into the break down just 13:14. Their bronze medal match against China was also a disappointment, losing 21:27 (11:13). However, qualifying for that semi-final match was good enough to ensure a ticket to Japan 2019.
Abilda scored six in that semi-final and she will be one to watch in Kumamoto. In fact, the Kazakh attack in Kumamoto last year, outscoring all their rivals in the preliminary round with 148 goals in four games, nine more than Korea, eight more than Japan and 27 more than China. However, their defence struggled, conceding 95 times, nearly double that of their three top rivals.
To prepare for Japan 2019, Kazakhstan hold a training camp throughout November.

Key players: Dana Abilda (centre back), Irina Alexandrova (left back), Arailym Abdikhamit (line player), Marina Pikalova (right wing), Lunara Syzdykova (left back)
Qualification for Japan 2019: 2018 AHF Women's Asian Championship – Fourth Place
History in tournament: 1957-1990: DNP, 1993-2005: DNQ, 2007:  18th, 2009: 22nd, 2011: 19th, 2013: DNQ, 2015: 22nd, 2017: DNQ
Group at Japan 2019: Group C (Romania, Spain, Hungary, Senegal, Montenegro, Kazakhstan)