Montenegro

Coach: Per Johansson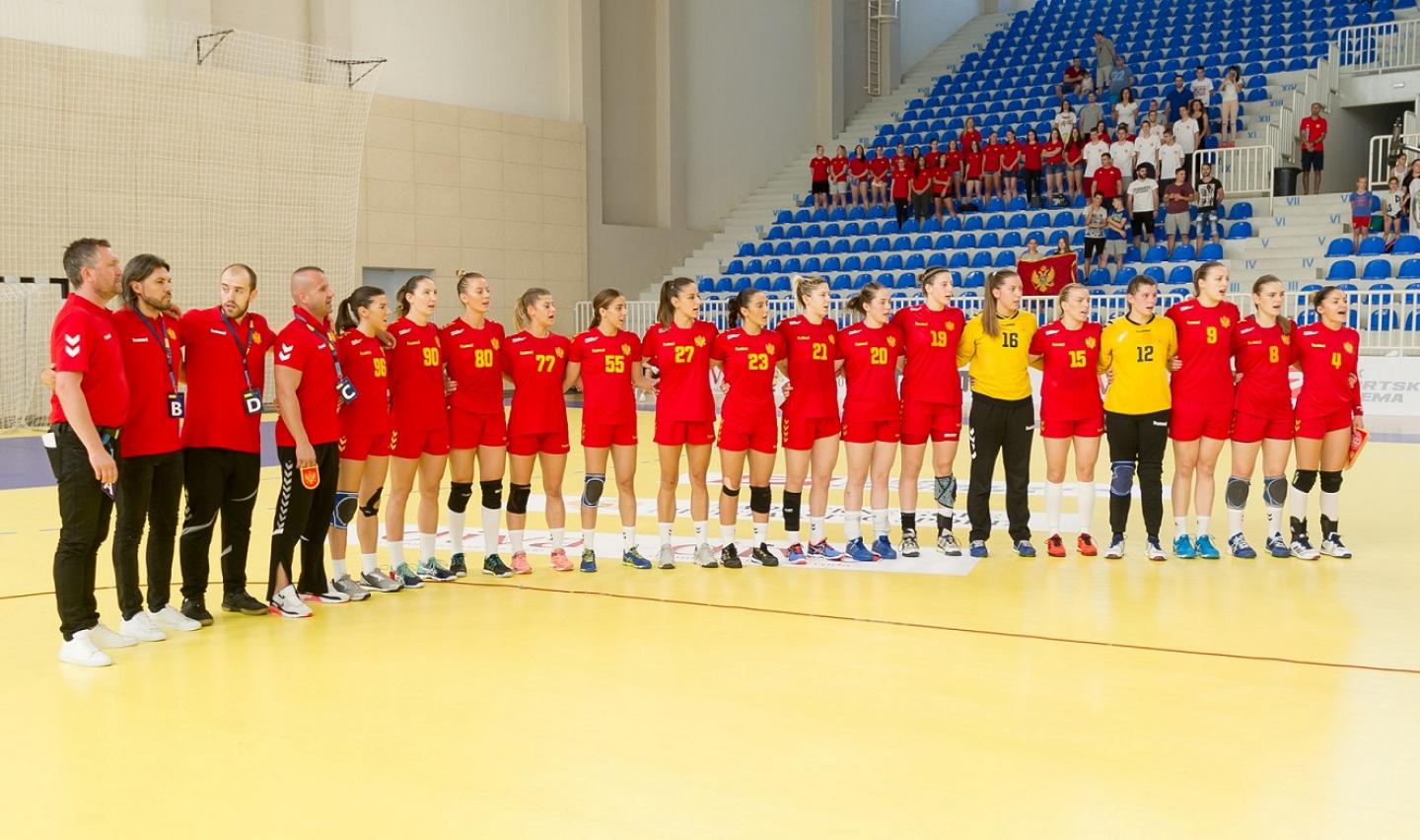 Montenegro
Montenegro
Team Players
Team Info
Although Montenegro have not enjoyed their strongest results in the last few years, they can never be underestimated. Montenegro have experience, talent and motivation, which means they are always capable of playing a spectacular campaign and ranking amongst the top teams at any major international championship.
Several of the players key to the line-up were part of the team that won the European championship in 2012 and the silver medal at the 2012 Olympic Games, including the top scorer from those two competitions, right back Katarina Bulatovic. The wing duo of Jovanka Radicevic (right) and Majda Mehmedovic (left) – described by Slovenia coach Uros Bregar as the best pair in this position in the world – as well as playmaker Milena Knezevic are other long-time stalwarts of importance. Montenegro also have exciting young talents such as left back Djurdjina Jaukovic and left wing Itana Grbic that show the future is in good hands. 
Following the historic results in 2012, Montenegro have struggled to repeat their success. The semi-finals at the EHF EURO 2014 represent the last top-four finish before severe disappointments such as the 11th place at the 2016 Olympic Games and a 13th rank at the EHF EURO 2016. Although he led them to their biggest successes, the results that followed meant the Montenegrin Handball Federation parted ways with coach Dragan Adzic, for him to be replaced only weeks before the 2017 World Championship by Swede Per Johansson. 
Under Johansson's guidance the new generation started to blend well with the more experienced players and Montenegro have begun to climb the international rankings once more. At Germany 2017, they finished sixth, and at the EHF EURO 2018, Montenegro placed ninth after narrowly missing a berth in the semi-finals. 
The 2018 European championship campaign included some memorable matches such as a tight battle versus Olympic champions Russia, which ultimately ended in a one-goal loss for Montenegro but showed their considerable power nonetheless, and victories over Serbia and 2017 World Championship semi-finalists Sweden. The form confirmed that Montenegro are stronger again, and now they look to the 2019 World Championship with high hopes. 
Montenegro will play from Group C at Japan 2019, opening their campaign versus Senegal. They will also meet Romania, Hungary, Spain and Kazakhstan in the preliminary round. 
"[It's a] very hard and equal group. Four teams are more or less at the same level – Spain, Hungary, Romania and us. One good team have to leave after the preliminary round," says coach Johansson. "Of course, we will make sure that we will play the main round."
Their preparation includes a friendly match against Germany in November, as well as pre-camps in Montenegro and China. 

Key players: Jovanka Radicevic (right wing), Katarina Bulatovic (right back), Djurdjina Jaukovic (left back)
Qualification for Japan 2019: Qualification Europe Play-Off – Winners versus Czech Republic 
History in tournament: 1957-1990: DNP*, 1993-2005: DNP**, 2007-2009: DNQ, 2011: 10th, 2013: 11th, 2015: 8th, 2017: 6th 
*part of Yugoslavia
**part of Serbia & Montenegro
Group at Japan 2019: Group C (Montenegro, Romania, Hungary, Spain, Senegal, Kazakhstan)