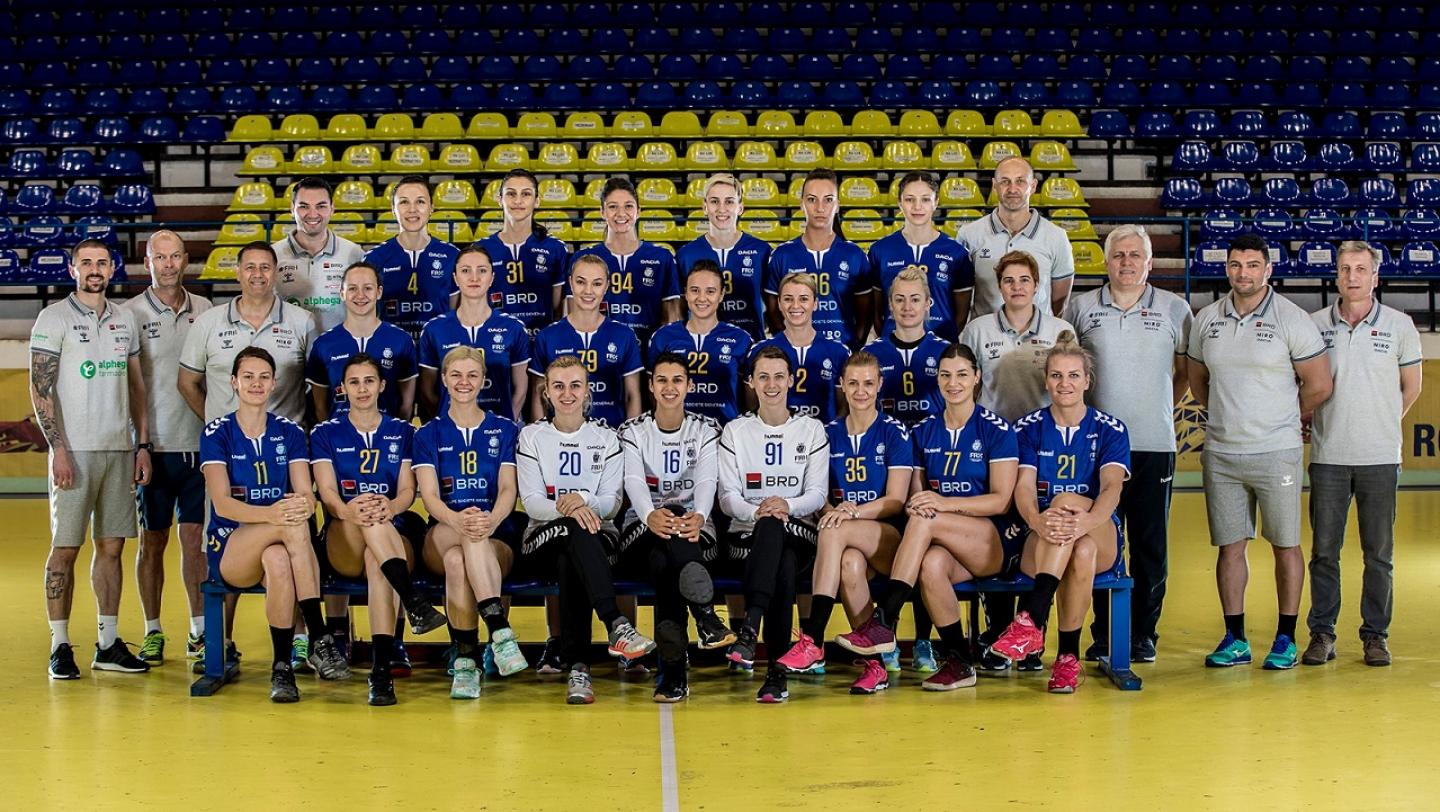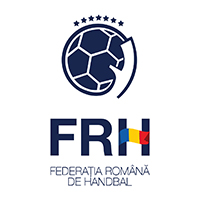 Romania
Romania
Team Players
Team Info
Romania remain the only nation to have qualified for every IHF Women's World Championship. In 2019, they will begin their 24th participation with a remarkably up-and-down few years behind them. However, the current squad have been developing well – both individually and regarding the collective style of play – and it appears to be only a matter of time before all the pieces fall into place for Romania to win a major title. 
After a silver medal in Russia in 2005, Romania waited 10 years for their next World Championship medal, bronze in Denmark in 2015 under the guidance of Swedish coach Tomas Ryde. Following their superb performance at the 2015 World Championship, which included an extra-time semi-final against Norway, Romania travelled to the 2016 Olympic Games as one of the favoured sides. 
It was the fourth time the Romania women's team had reached the Olympic Games, out of 11 editions of the competition, and they recorded their lowest ranking – ninth, after missing a place in the quarter-finals and ending their campaign in the group phase. That result was a significant disappointment, and prompted a change in coach to four-time Champions League winner Ambros Martin. 
With Martin at the helm, Romania had reasonably strong performances at the EHF EURO 2016 (fifth) and the 2017 World Championship (10th), before returning to the top rankings at the 2018 European championship in France. Romania were a team to watch from the start, as they secured the biggest ever preliminary round win against record EURO champions Norway and made it to the semi-finals. 
In addition, left back and four-time World Player of the Year Cristina Neagu broke the all-time record for goals scored at the European championship, and now stands on top of the historic record with no chance of being dethroned in the near future. However, though Romania count on a deep squad that includes already strong but still young talents such as centre back Eliza Buceschi, line player and defensive stalwart Crina Pintea (EURO 2018 All-star Team line player), and the goalkeeping duo of Yuliya Dumanska and Denisa Dedu, Neagu ultimately proved too important. The left back was injured in the final main round match, and Romania finished fourth. 
After the EURO 2018, Martin stepped down to focus on his club Rostov-Don and take over the Russia national team, and Ryde returned to the role. Considering the results at the EURO and the return of medal-winning Ryde, hopes are high for Romania to rank among the best at Japan 2019. Indeed, many European coaches have named Romania as a favourite to take the title at the 24th IHF Women's World Championship – particularly as Neagu is expected to be back at full fitness by the time their first match throws off on 30 November. 
"It's now the most important tournament before the Olympic Games, so probably the pressure will be even bigger because we all want to qualify for Tokyo. That's the main objective for us," says Neagu. "I'm always looking forward to the big competitions and I always have in my mind, when I go to these competitions, that I want to win a medal and that I want to win the gold medal.
"For sure we have the power to be there in the top. It's also about having a good day, having a good tournament. It's about consistency also. It's about many things. But I think we have a good team; a team that can achieve big things." 
At Japan 2019, Romania will meet two of their EHF EURO 2018 opponents – Spain, who they defeated, and Hungary, against whom they lost by two. They will also play Montenegro, Senegal and Kazakhstan. 
"I believe that our group is an accessible one, however, everything depends on us – how we will be at that moment in time," says Pintea. "The most important thing is to make sure we are healthy and in great physical condition, to train hard and believe in ourselves."
Romania's preparation for the World Championship includes a training camp at the end of October and a final camp in Japan in November. 

Key players: Cristina Neagu (left back), Eliza Buceschi (centre back), Crina Pintea (line player) 
Qualification for Japan 2019: EHF EURO 2018 – Fourth place
History in tournament: 1957: 9th, 1962: 1st, 1965: 6th, 1971: 4th, 1973: 2nd, 1975: 4th, 1978: 7th, 1982: 8th, 1986: 5th, 1990: 7th, 1993: 4th, 1995: 7th, 1997: 12th, 1999: 4th, 2001: 17th, 2003: 10th, 2005: 2nd, 2007: 4th, 2009: 8th, 2011: 13th, 2013: 10th, 2015: 3rd, 2017: 10th 
Group at Japan 2019: Group C (Romania, Hungary, Montenegro, Spain, Senegal, Kazakhstan)