Slovenia

Coach: Uros Bregar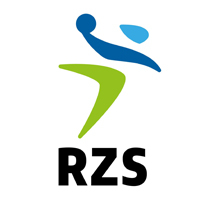 Slovenia
Slovenia
Team Players
Team Info
Slovenia are a team on the rise. After some years where they were always on the periphery of qualifying or missing a place at major international tournaments, they have become a steady presence at both European and World Championships in recent years. Since 2016, they have qualified for all EHF EUROs and World Championships – and have managed some incredible surprises during those events. 
Although Slovenia ranked outside the top 10 at the four consecutive major international championships attended in the last three years, their campaigns included some huge shocks – most notably a win against Olympic champions and eventual runners-up Russia at the EHF EURO 2018, and a victory versus the team that would go on to claim the trophy, France, at the 2017 World Championship. 
On both those occasions, Slovenia's top star, right back Ana Gros, top scored the game, proving her importance not only in offence but also inspiring her teammates to play at their full potential. In recent years, the arrival of 22-year-old centre back Tjasa Stanko has bolstered Slovenia's ranks further, as she works in combination with Gros to form a dangerous back court that results show is capable of challenging any world-class team.  
Slovenia are led by Uros Bregar, who also coaches the country's top women's club, RK Krim Mercator. At Krim, Bregar works with many players who form the Slovenia line-up, including, until this season, Stanko.  
Bregar has been Slovenia's head coach since 2015, after a three-year stint as assistant coach. He began his coaching career in 2000, working with a number of club teams as well as the youth age Slovenia squads before progressing to the top roles. Bregar names the main round as Slovenia's goal at Japan 2019, and says their group featuring the Netherlands, Norway, Serbia, Angola and Cuba is "the hardest group at the World Championship." 
In their preparation for the World Championship, Slovenia participate in the test event in Tokyo at the end of November, followed by a training camp in Amakusa. 
Key players: Ana Gros (right back), Tjasa Stanko (centre back), Maja Vojnovic (goalkeeper)
Qualification for Japan 2019: Qualification Europe Play-Off – Winners versus North Macedonia 
History in tournament: 1957-1990: DNP*, 1993-1995: DNQ, 1997: 18th, 1999: DNQ, 2001: 9th, 2003: 8th, 2005: 14th, 2007-2015: DNQ, 2017: 14th 
*part of Yugoslavia
Group at Japan 2019: Group A (Slovenia, Netherlands, Norway, Serbia, Angola, Cuba)