Argentina

Coach: Eduardo Gallardo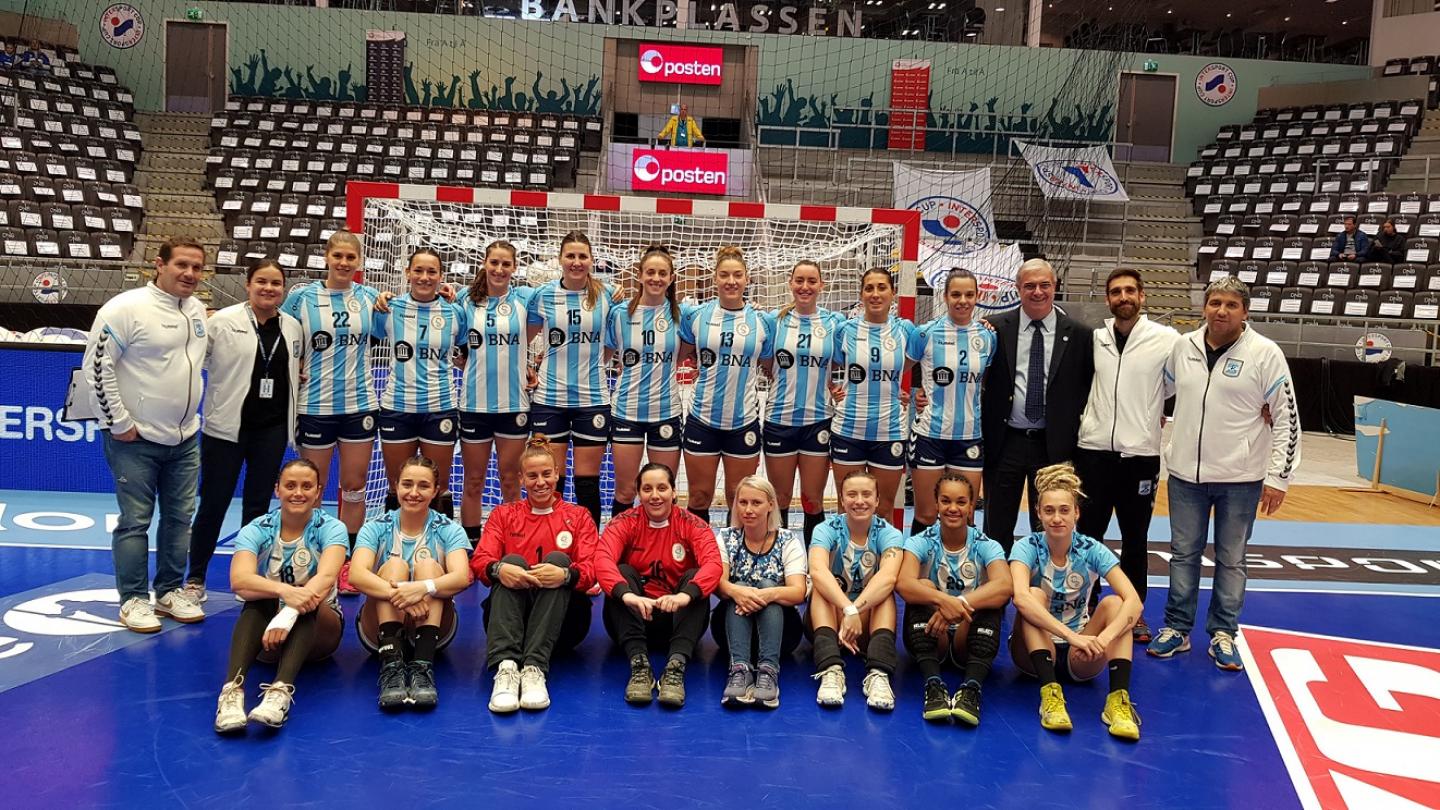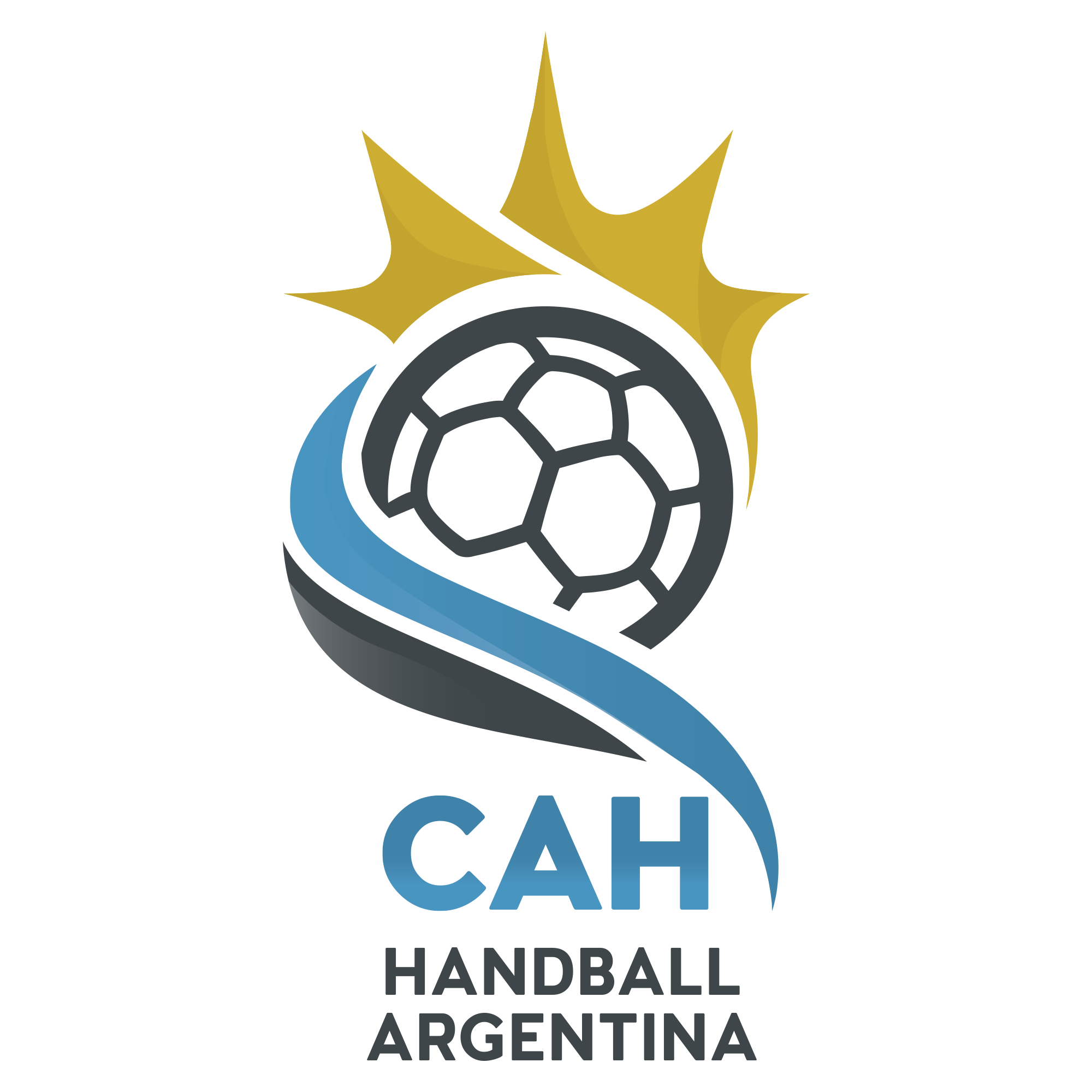 Argentina
Argentina
Team Players
Team Info
"The evolution of the team in this last year was notable – in the physical, technical and tactical aspects. Also, their psychology," says Argentina coach Eduardo Gallardo. There's always a new challenge ahead for Dady, a well-known coach in South America after his decade as coach of the men's side, which included two consecutive Olympic Games participations and multiple gold medals at continental tournaments.
With a silver medal at the South and Central American Championship – they only lost to Brazil 19:24 – Argentina clinched their berth at the 2019 IHF Women's World Championship. Half a year later, they were runners-up at the Pan American Games in Lima, Peru, thus securing a place at the 2020 Olympic Qualification Tournament 3. 
For the coach, Argentina are now "more solid in the four facets of the game – mainly in defence, but our attack has improved a lot too and our athletes understand our idea."
From 26 to 29 September, Norway hosted a Four Nations Tournament in Stavanger and invited Argentina, Brazil and Japan. Even though the results were bitter for the Argentinians, as they lost their three matches, Gallardo is positive: "Things like that can always happen in a high-quality tournament like this. We are a team with many young players who are in a development process and therefore we take things in a constructive way – we want to build something important for our future."
In Stavanger, Japan beat Argentina 27:18. That friendly match will be repeated soon on a much more meaningful stage: the Japan 2019 opening game. The South American side will try to present something different on the afternoon of 30 November. "I think Japan will have all the pressure – they are the hosts. The handball world will have their eyes on that match. All pressure is on them, we don't have anything to lose."
From 17 to 23 November, Argentina travel to Madrid for a final training camp and meet Spain in a friendly game. Then they fly to Japan, where they will train hard prior to their opener.
"We dream about making our best historic finish [improving the 18th rank at Denmark 2015]. But we also want to make the next phase and rank among the best 12 teams in the world. That would be superlative!"
To accomplish that goal, they would have to win two or three games in Group D – apart from Japan, they will face the Olympic champions Russia, Sweden, PR of China and DR Congo.
Despite hoping to see results soon, Dady is committed to a long-term project with a team that still have a long way to go: "I think in a couple of years this team will make the Argentinian handball family very happy."

Key players: Elke Karsten (centre back), Marisol Carratu (goalkeeper)
Qualification for Japan 2019: Maceio (BRA) 2018 Women's South and Central American Championship – Runners-up
History in tournament: 1957-97: DNQ, 1999: 24th, 2001: DNQ, 2003: 22nd, 2005: 20th, 2007: 20th, 2009: 19th, 2011: 23rd, 2013: 19th, 2015: 18th, 2017: 23rd
Group at Japan 2019: Group D (Russia, Sweden, Japan, PR of China, Argentina, DR Congo)