Sweden

Coach: Henrik Signell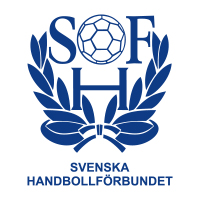 Sweden
Sweden
Team Players
Team Info
Even though coach Henrik Signell's concepts go far beyond what one single player might contribute to the team, there is no doubt he must have had his fingers crossed to have Bella Gullden in Kumamoto. For a long time it was uncertain if the Swedish superstar will be available to compete at her fifth IHF Women's Handball World Championship, since she gave birth to her first child in the beginning of July.
The Brest Bretagne Handball playmaker played around 200 games for her national team and scored almost 800 goals. At the Germany 2017 World Championship, Gullden was Sweden's top scorer with a 46-goal tally – leading the Scandinavian side to their best-ever finish: fourth place.
28-year-old right back Nathalie Hagman is a dangerous left-hander. Since her senior side debut in 2009, when she was only 17, the Odense Handbold player has recorded 452 goals in 143 games in the Swedish jersey. With 35 goals, she was their top scorer at the EHF EURO 2018. 
Good news for Signell is Linn Blohm's return after a maternity break during which she missed the last World Championship. The 27-year-old Kobenhavn Handball line player knows very well how to move in attack and makes a strong defender as well.
After beating North Macedonia (35:26) and Portugal (38:19) in the qualification games for the EHF EURO 2020, Sweden meet up again in Stockholm on 20 November and on the next day they travel to Japan. In the city of Fukuoka they play a friendly match versus Norway, apart from training together. On 29 November they travel to Kumamoto for their opening game against DR Congo. Their preliminary round group also features the Olympic champions Russia, hosts Japan, PR of China and Argentina.
For left back Mikaela Massing, they have good chances to advance from their group: "Beforehand I think Russia are the favourites, but we have beaten them three times in the last eight months and we would like to do it again.
"We are not going to underestimate the other teams either – Japan will for sure be a difficult opponent on their home ground and I am really looking forward to that game."
"As always, Sweden rely on the team performance and team spirit. We all work for each other and help each other to succeed," says line player Anna Lagerquist. "We have a good mix with very experienced players and young unafraid ones."
Filippa Idehn, the second goalkeeper with the most saves at the EHF EURO 2018 – 61 stops at 33% – revealed the team's intentions at the 2019 IHF World Championship: "Our goal before each game is to win and if we do that, we will lift the trophy. There are a lot of great teams in the tournament and I would say there are six or seven that could potentially become the champions – we are one of them."

Key players: Isabelle Gullden (centre back), Nathalie Hagman (right back), Linn Blohm (line player)
Qualification for Japan 2019: Qualification Europe Phase 2 Play-Off – Winners versus Slovakia
History in tournament: 1957: 8th, 1962-86: DNQ, 1990: 13th, 1993: 6th, 1995: 11th, 1997: DNQ, 1999: DNQ, 2001: 8th, 2003: DNQ, 2005: DNQ, 2007: DNQ, 2009: 13th, 2011:9th, 2013: DNQ, 2015: 9th, 2017: 4th
Group at Japan 2019: Group D (Russia, Sweden, Japan, PR of China, Argentina and DR Congo)