Norway

Coach: Thorir Hergeirsson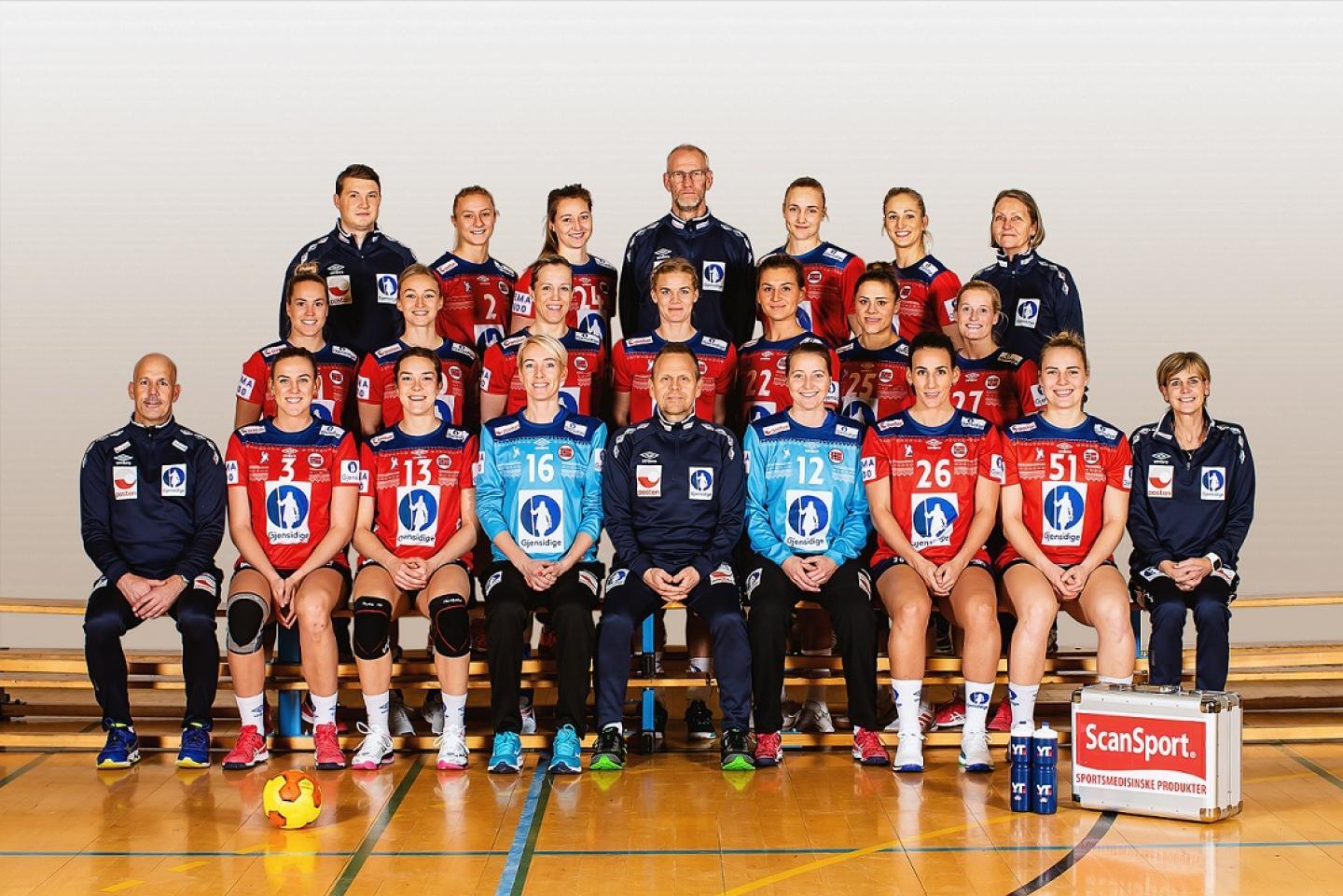 Norway
Norway
Team Players
Team Info
Norway arrive in Japan in an unfamiliar position – they currently hold no major international titles. As the Olympic champions in 2008 and 2012, the world champions in 2011 and 2015 , and the European champions at every edition of the biennial tournament from 2004 to 2016 apart from one (2012, won by Montenegro), Norway have been champions of at least one major international championship at any given time since 2004. 
Norway have certainly not fallen off the radar, and their play remains as impressive as ever. Their results of the last few years are more indicative of the strength of their competitors than any fall in their form or major squad changes. 
Norway did not manage a third consecutive Olympic gold medal in 2016, but they secured bronze and were positive about the result. At the 2017 World Championship, they won silver, losing the final to France by two goals. At the EHF EURO 2018, Norway had a significant shake-up as they missed the semi-finals for the first time in 18 years and finished fifth. 
That result meant Norway had to contest the World Championship qualification, which was another unusual situation for the Scandinavian nation – they had secured their place at the World Championship as title holders or one of the top sides at the EHF EURO since as far back as the very first European championship organised by the European Handball Federation in 1994. 
It was Belarus who had the unfortunate draw to play in a play-off versus Norway, which saw the record European champions take a commanding 13-goal win in the first match before a three-goal victory in the second leg earned them an aggregate 65:49 result. 
After being knocked down from all of their thrones at the most recent editions of every major event, Norway will undoubtedly be hungry to return to the top at Japan 2019. Norway start their campaign in Group A, meeting the Netherlands, Serbia, Slovenia, Angola and Cuba. 
"Cuba will be a new and interesting opponent for us. Slovenia is a country with proud traditions in handball and has good players. Serbia is also a team with traditions in participating in championships over the last years," says assistant coach Mia Hermansson Högdahl, herself a former player – and World Player of the Year in 1994. 
"We have faced Angola several times earlier. Now they have a Danish coach and it will be interesting to see the development of the team. The Netherlands is a team we know from several important matches in championships. They are a strong team and one of the favourites this year.
"Three of the six teams will advance in the tournament, and our first goal is to be one of these. Then we have to see how our team develops through the tournament. We want to fight for the medals this year too," concludes Högdahl. 

Key players: Stine Oftedal (centre back), Kari Brattset (line player), Silje Solberg (goalkeeper) 
Qualification for Japan 2019: Qualification Europe Phase 2 Play-Off – Winners versus Belarus 
History in tournament: 1957-1965: DNQ, 1971: 7th, 1973: 8th, 1975: 8th, 1978: DNQ, 1982: 7th, 1986: 3rd, 1990: 6th, 1993: 3rd, 1995: 4th, 1997: 2nd, 1999: 1st, 2001: 2nd, 2003: 6th, 2005: 9th, 2007: 2nd, 2009: 3rd, 2011: 1st, 2013: 5th, 2015: 1st, 2017: 2nd 
Group at Japan 2019: Group A (Norway, Netherlands, Serbia, Slovenia, Angola, Cuba)