Japan

Coach: Ulrik Kirkely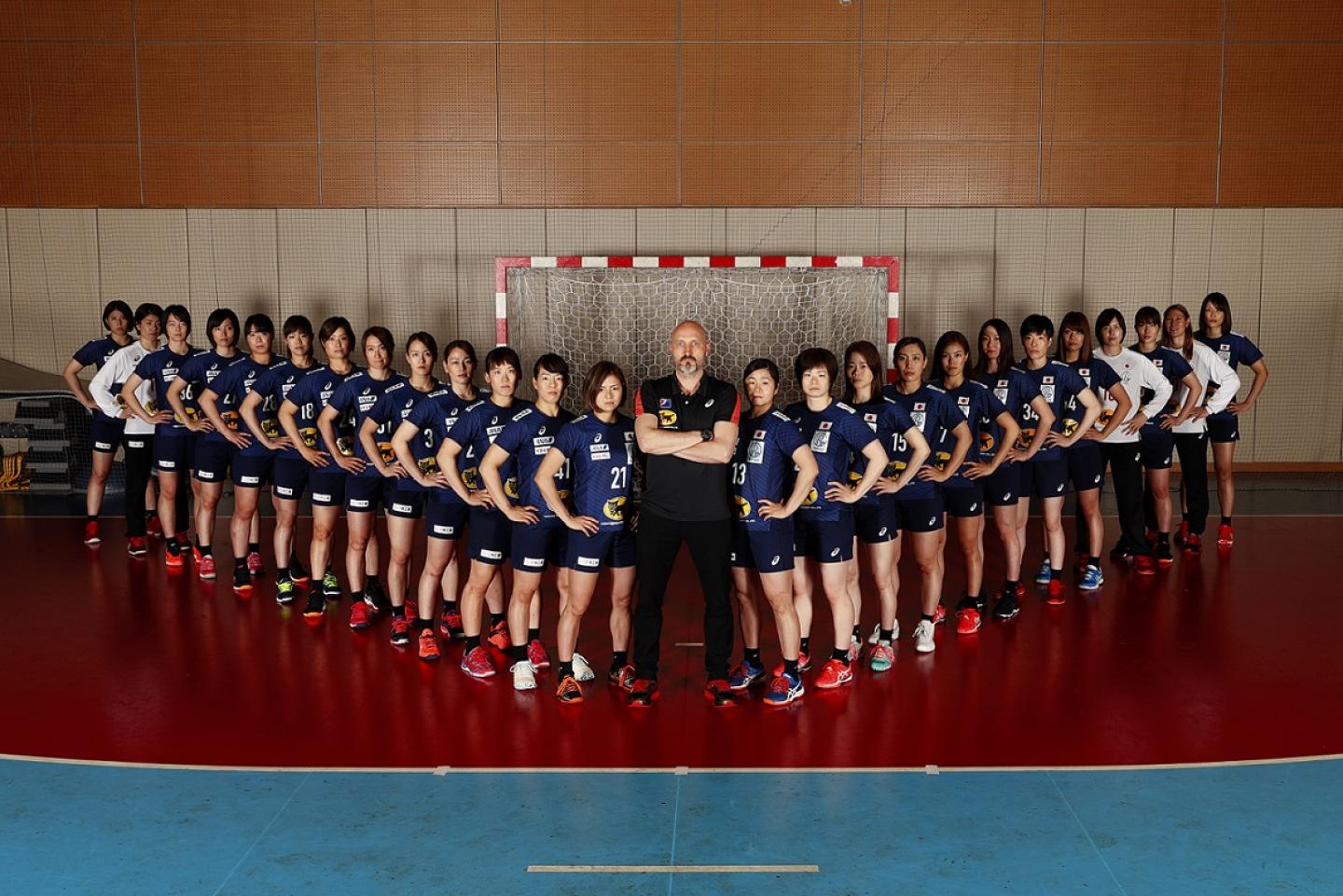 Japan
Japan
Team Players
Team Info
Despite qualifying for their very first IHF Women's World Championship back in 1962, Japan have never finished higher than seventh and since 2000, have not finished higher than 14th (2011, 2013).
But could this change with home court advantage in Kumamoto? What is sure is that the host nation, known as 'Orihime Japan', have done everything they can to prepare, with an intensive programme consisting of around 140 days spent in training, split between Japan (65 days) and Europe (75 days). 
The training programme included time in Ljubljana, Slovenia as well as Denmark, where they played and trained with GOG and Odense, took part in the Naturens Rige Cup 2019, and played Brazil, Argentina and Norway in the Intersport Cup.
Back in 2018, in August, Japan lost 32:21 in the semi-final of the 2018 Asian Games against PR of China, missing out on the opportunity for a gold medal, but came back strongly to beat Thailand 43:14 in the bronze medal match.
In a trial run for some of the venues to be used at Japan 2019, Japan finished with a heartbreaking silver at the 17th AHF Women's Asian Championship held in December 2018 at home.
Japan faced continental record-breakers Republic of Korea in the final in front of more than 3,000 fans at the Kumamoto Prefecture Gymnasium. It was the host nation who got off to a perfect start as Kirkely's side took a one-goal advantage into the half-time pause (15:14). However, Korea came back to outscore their rivals 16:10 in the second period and retain the title they won in 2016 (30:25).
Part of the team in the final, and key player at home will be goalkeeper Sakura Hauge Kametani, who plays her club handball for ESBF Besancon after signing for the French club in July. 
"All teams in a World Championship are well-prepared and, of course, good," said Japan coach Ulrik Kirkely, who has been in the role since 2016. "I see Sweden and Russia as the two favourites to win our group and DR Congo, Argentina, China and ourselves will have tough matches against each other for the last ticket to the main round.
"However, we will play our matches step by step, match by match. We want to keep the players' focus in what they are doing right now. We will work hard to qualify for the next round, which is one of our goals, but we also know that this is the goal for all 24 nations at Japan 2019.
"I know the way we sometimes play handball is different from the usual style in many places across the handball world, but this quick and aggressive handball is one of our strengths."
"As the host nation we are all very much looking forward to welcoming everyone to Kumamoto," said Takashi Taguchi, Secretary General of Japan Handball Association.
"I hope all the teams will arrive and participate safely, and show fascinating and fair performances as they fight for the World Championship title and, hopefully, Japan will remain in the competition for a long time too. All the participating teams are strong, so it is impossible to predict a winner."
Their final warm-up will be the Japan Cup 2019 at the end of November (21-24) against France, Brazil and Slovenia. The event also acts as a test event for the Tokyo 2020 Olympic Games.
Key players: Sakura Hauge Kametani (goalkeeper), Mayuko Ishitate (centre back)
Qualification for Japan 2019: Host Nation 
History in tournament: 1957: DNP, 1962: 9th, 1965: 7th, 1971: 9th, 1973: 10th, 1975: 10th, 1978: DNP, 1982: DNP, 1986: 14th, 1990: DNP, 1993: DNP, 1995: 13-16th, 1997: 17th, 1999: 17th, 2001: 20th, 2003: 16th, 2005: 18th, 2007: 19th, 2009: 16th, 2011: 14th, 2013: 14th, 2015: 19th, 2017: 16th
Group at Japan 2019: Group D (Russia, Sweden, Japan, PR of China, Argentina, DR Congo)