Spain

Coach: Carlos Viver Arza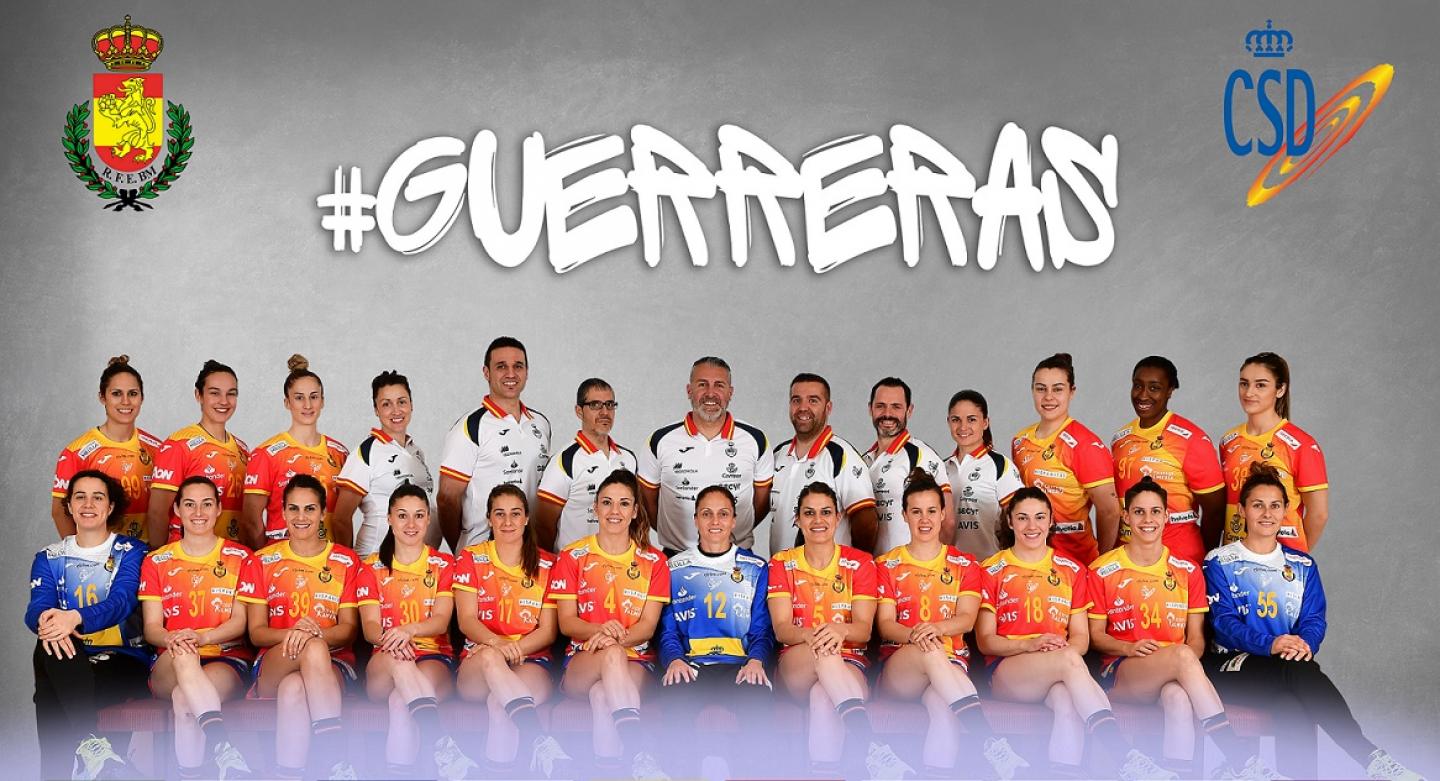 Spain
Spain
Spain are slowly introducing young athletes to their senior squad, but the team still works under the strong leadership of previous generations and one thing is certain: they will not lack character on the court. While Carlos Viver guides them from the bench, on the field there is Carmen Martin.
There are reasons for the 31-year-old CSM Bucuresti right wing to be nicknamed 'the goal machine'. She holds a spectacular record of 751 goals in 221 games in the Spain jersey – with which she claimed silver at the 2008 and 2014 EHF EUROs and bronze at the 2011 World Championship and the 2012 Olympic Games in London.
In 2016, Martin was distinguished as a 'honorary citizen' by the Bucharest state for her contribution to the sports history of the capital city as she won the EHF Champions League in the 2015/2016 season and has been one of the club's main scorers in recent years. But she does not rest on her laurels. Carmen was Spain's best attacker at the Germany 2017 World Championship with 25 goals and ended with the same tally at the 2018 EHF EURO – at which she was awarded All-Star Right Wing.
Another dominant player for Spain is the 29-year-old centre back Nerea Pena. In 147 games with her national team, the playmaker scored 472 goals. Apart from her shooting skills, her stunning oversight and great passing accuracy make the Siofok KC athlete a key in Carlos Viver's side.
28-year-old right back Mireya Gonzalez Alvarez plays her club handball for the EHF Champions League club SCM Ramnicu Valcea. She recorded 20 goals at the last EHF EURO and is another worth-mentioning player in the 'Guerreras' squad.
"We will try to reach the Main Round by ending the first round in top positions. The most important thing is to keep our feet on the ground, look forward game by game, and try to move on to the second phase," says Nerea Pena. But there is another goal in their minds: "To reach the Olympic Games – we want to be in Tokyo!"
To meet their aims at Japan 2019, Nerea believes "the collective game is one of our main strengths. All the players are important in this team. Especially in a long championship, we need every player at their best level."
In Group C, Spain will play Romania, Hungary, Montenegro, Senegal and Kazakhstan. "It's a very complicated group," affirms Carmen Martin. "Romania and Hungary are tough rivals, but I think Spain will arrive in good conditions and we have many options to make a good campaign at this World Championship."
Spain have a training camp at home from 17 to 23 November which includes a friendly match versus Argentina in Madrid. Afterwards, they travel to Japan for their final preparation days.

Key players: Nerea Pena (centre back), Carmen Martin (right wing)
Qualification for Japan 2019: Qualification Europe Phase 2 Play-Off – Winners versus Iceland
History in tournament: 1957-90: DNQ, 1993: 15th, 1995-99: DNQ, 2001: 10th, 2003: 5th, 2005: DNQ, 2007: 10th, 2009: 4th, 2011: 3rd, 2013: 9th, 2015: 12th, 2017: 11th 
Group at Japan 2019: Group C (Romania, Hungary, Montenegro, Spain, Senegal, Kazakhstan)