Serbia

Coach: Ljubomir Obradovic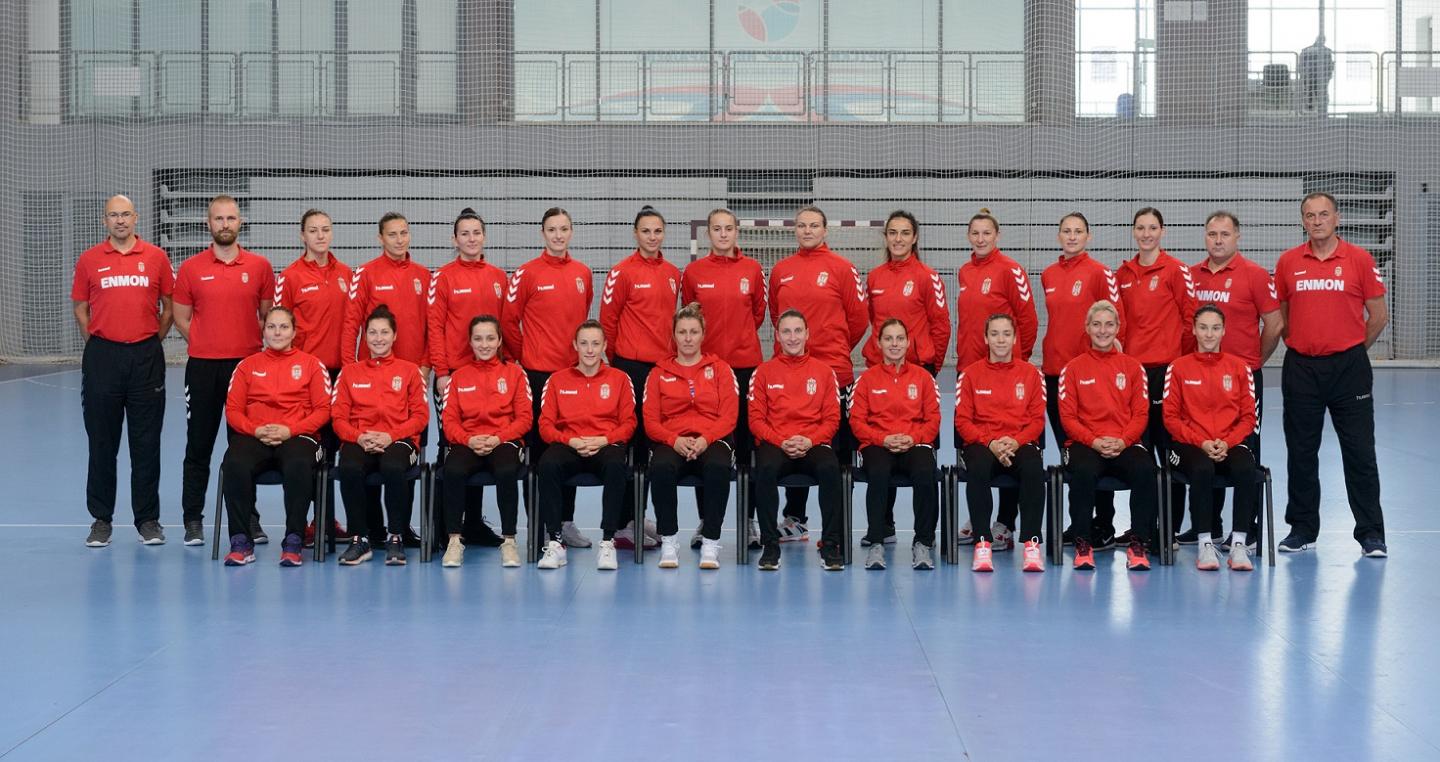 Serbia
Serbia
Team Players
Team Info
When Serbia topped their preliminary round group at the 2017 IHF Women's World Championship – ahead of the Netherlands, the hosts Germany and Republic of Korea – they thought a revival of their 2013 campaign was possible. But this time there was no silver medal for the Balkan nation: their neighbours Montenegro stopped them in the eighth-finals and they had to settle for a final ninth rank.
At Japan 2019, Serbia will be one of the most experienced sides. Some of their players know what it is like to play a World Championship final and are still hungry enough to repeat this experience. Examples are the 35-year-old goalkeeper Katarina Tomasevic or the 32-year-old left back Sanja Vujovic, who returned from a long break after giving birth.
Right wing Katarina Krpez Slezak plays her club handball in Hungary for Erd HC. Aged 31, her physical condition is as good as it was back at Serbia 2013, when she recorded 23 goals. With 50 goals, Katarina was the top scorer of the EHF EURO 2018 in France.
Sladana Pop-Lazic's contribution on the line is essential for Serbia. But the 31-year-old Brest Bretagne Handball line player is not the only athlete who can offer solutions to coach Ljubomir Obradovic in that role – CSM Bucuresti's Dragana Cvijic wants to prove she is still one of the best line players in the world. She won the EHF Champions League two times with ZRK Buducnost Podgorica, in 2012 and 2015, and was part of the All-star Team at Serbia 2013.
"I think that we have big chances to qualify to the main round," affirms Obradovic. "We will play against everyone and give our maximum."
At the 2019 Women's Handball World Championship, Serbia play their first preliminary round game versus African champions Angola. In Group A, they will also face the 2017 World Championship silver and bronze medallists Norway and the Netherlands, Slovenia and Cuba.
The team get together on 17 November in Belgrade. Three days later, they travel to Republic of Korea for a friendly tournament with the home team and Hungary.

Key players: Katarina Krpez Slezak (right wing), Dragana Cvijic (line player)
Qualification for Japan 2019: Qualification Europe Phase 2 Play-Off – Winners versus Poland
History in tournament: 2001: 3rd, 2003: 9th (as Serbia and Montenegro), 2007-11: DNQ, 2013: 2nd, 2015: 15th, 2017: 9th
Group at Japan 2019: Group A (Netherlands, Norway, Serbia, Slovenia, Angola, Cuba)