Germany

Coach: Henk Groener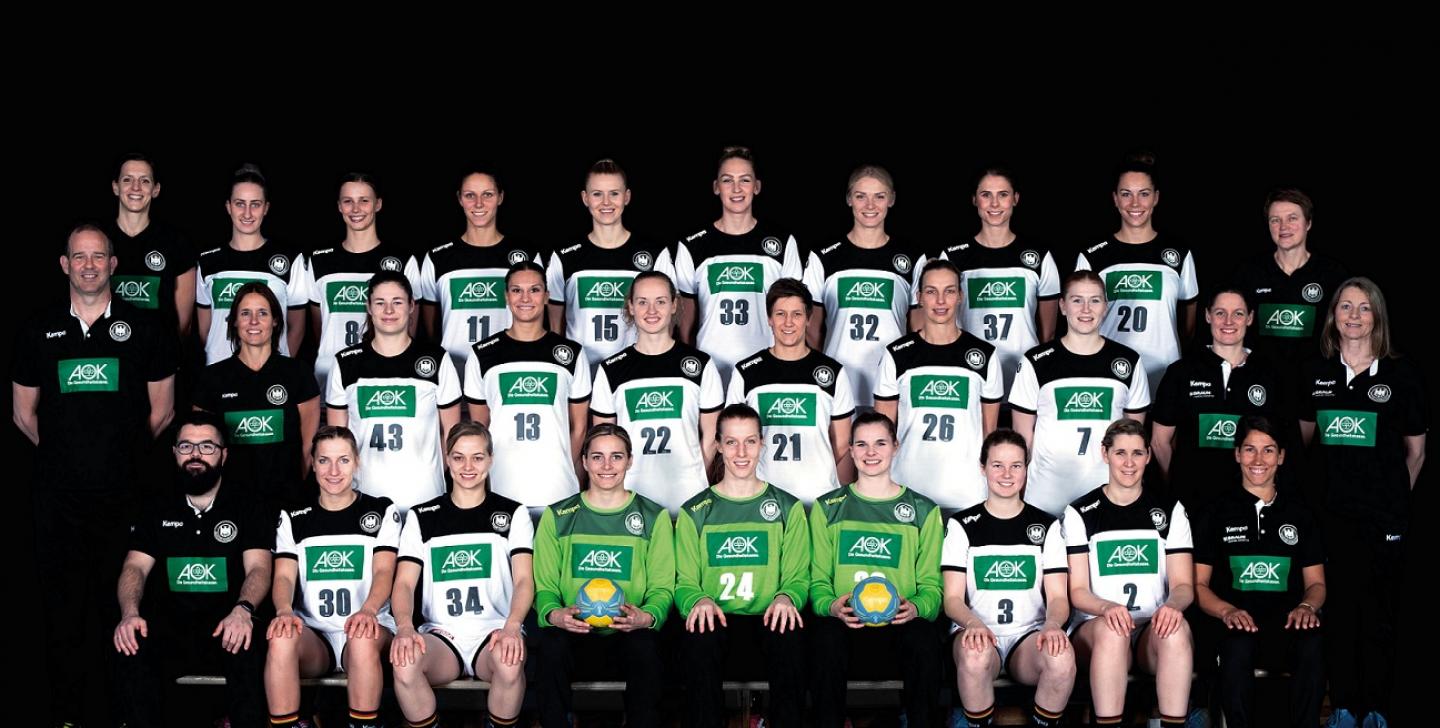 Germany
Germany
Team Players
Team Info
They were the hosts of the previous IHF Women's World Championship, in 2017, and hopes were therefore high for Germany to do something big on the home court, but an elimination in the eighth-finals ended the dream of returning to the top of the global rankings. That moment initiated a transition, with top stars such as then captain Anna Loerper and two-time Champions League winning goalkeeper Clara Woltering ending their national team careers. 
Henk Groener, who led the Netherlands to their historic first medal at a major international championship at the 2015 IHF Women's World Championship, stepped into the role of head coach in January 2018, with the task of building a new team to qualify for the 2020 Olympic Games. The path was also clear for rising talents to make their name, with the likes of Emily Bölk and Alicia Stolle proving particularly important at the first major international event under Groener's guidance – the Women's EHF EURO 2018. 
At the European championship last December, Germany opened their campaign with a huge sensation, as they defeated then defending title holders and record EURO champions Norway. Germany's strong campaign to follow allowed them to hope for the semi-finals, but a loss to the Netherlands in the last main round match ended Germany's hopes and they ultimately finished 10th. 
Stolle was named the All-star Team right back at the EURO, despite being only 22 years old at the time. Alongside other players, such as captain Kim Naidzinavicius, Bölk, and goalkeeper Dinah Eckerle, Stolle will be key for Germany as they start their Japan 2019 campaign in competitive Group B. The group features current world and European champions France, Denmark, Republic of Korea, 2013 world champions Brazil and Australia. 
"We have been drawn in a truly heavy and demanding group," says Naidzinavicius. "We aim to make it to the main round, preferably with a good starting position, but the opponents will demand a lot from us. 
"You do not have to say much about France, they have proven over and over again in recent years that they have the quality and that they can always call for top performance, especially in important games or finals. This will definitely be a tough job for us. Sadly, Denmark has always been a bit ahead of us in recent years, but I am sure we'll be able to beat that team – that's a matter of preparation and day form.
"Brazil and South Korea were definitely the toughest opponents out of their pots. But it must be our claim to beat both teams. It will not be easy, especially when we meet them. But we also do not have to hide against these two teams. Our girls have shown in recent years that they can also compete with good opponents. 
"Korea have their own style of play, but we will prepare for that as well. As for Australia, you do not have to talk about our absolute favourite role. We have to win against them, and we can get confidence for other games." 
The main goal for Germany in Kumamoto is to rank among the top seven teams and thereby secure a place in the qualification tournaments for the 2020 Olympic Games in Tokyo. 
"We want to finish among the best seven teams at Japan for one reason: then we will still be in the race for the 2020 Olympic Games. Knowing that the Olympic Games can be at the end of a season is an extra motivation for days when things may not go so well," says Bölk. "Besides all the personal goals and the goals with the club, Olympics are of course something very special that many athletes are never allowed to experience in their careers. It's an extra incentive."
The team have not won a medal at a major tournament since the World Championship bronze in 2007, and their last Olympic campaign was in 2008. 
Germany had a tougher time than expected in their qualification for the World Championship, drawing 24:24 against Croatia away then taking a 25:21 win at home for an aggregate result of 49:45. They met Croatia again in the preparation stage for the World Championship, finishing again with a draw (21:21) away and a win (32:23) at home. Prior to departure for Kumamoto, at the end of November, Germany play Montenegro in Stuttgart.

Key players: Kim Naidzinavicius (centre back), Emily Bölk (left back), Dinah Eckerle (goalkeeper)
Qualification for Japan 2019: Qualification Europe Phase 2 Play-Off - Winners versus Croatia 
History in tournament: 1957: 4th**, 1962: 8th**, 1965: 3rd**, 1971: 5th**/1st*, 1973: 11th**/9th*, 1975: 1st*, 1978: 8th**/1st*, 1982: 9th**/4th*, 1986: 7th**/4th*, 1990: 4th**/3rd*, 1993: 1st, 1995: 5th, 1997: 3rd, 1999: 7th, 2001: DNQ, 2003: 12th, 2005: 6th, 2007: 3rd, 2009: 7th, 2011: 17th, 2013: 7th, 2015: 13th, 2017: 12th 
*East Germany
**West Germany
Group at Japan 2019: Group B (Germany, France, Denmark, Republic of Korea, Brazil, Australia)