Hungary

Coach: Gábor Elek & Gábor Danyi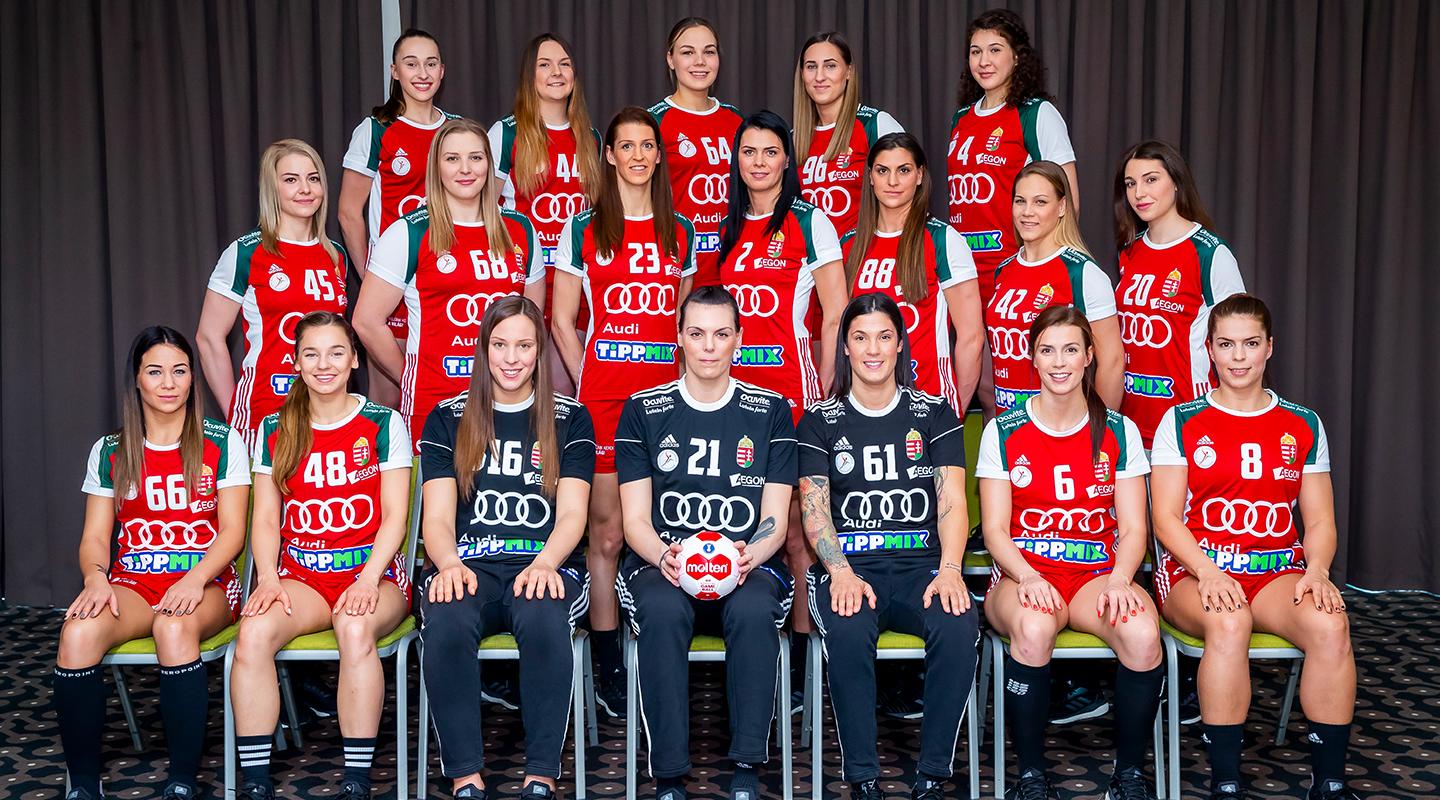 Hungary
Hungary
Team Players
Team Info
Hungary's last Olympics participation was in 2008, where they finished fourth – and now they are determined to make their comeback after a 13-year break to book tickets to Tokyo.
Hungary will host the Tokyo Handball Qualification 2020 Tournament 2 in Györ, and although the matches will be held without spectators, they hope that playing on home court will boost their chances to return on the Olympic scene.
However, nothing is taken for granted for the team who have not particularly impressed with their results in recent years. After finishing only 14th at the 2019 IHF Women's World Championship in Japan, Danish head coach Kim Rasmussen stepped down and was replaced by the domestic duo of Gabor Elek and Gabor Danyi.
The two coaches, who work with top Hungarian clubs and DELO EHF Champions League participants FTC-Rail Cargo Hungaria and Györi Audi ETO KC respectively, were supposed to lead the national team at the Tokyo Handball Qualification 2020 in March 2020, but it was postponed due to the COVID-19 pandemic.
So, the first challenge for the coaching duo was the EHF EURO 2020, where seven of the 16 players in Hungary's squad represented FTC, and two more came from Györ. In Denmark, the young Hungarian team claimed only two wins in six matches and finished 10th.
After that, both tacticians stayed in the national team, but only Elek continued to be the head coach, while Danyi turned into his assistant responsible for defence. Besides, the famous Anita Gorbicz, who is about to finish her glorious career this year, is now a member of the coaching staff.
Despite their lack of consistency in recent years, Hungary have an interesting mix of youth and experience. While the likes of Blanka Biro, Zsuzsanna Tomori, Aniko Kovacsics and Nadine Schatzl have enough experience under their belt, Katrin Klujber and Noemi Hafra are seen as the biggest talents of the new generation, and they have often shown their quality in recent years playing for FTC in the DELO EHF Champions League.
In 2018, Klujber and Hafra helped Hungary win the IHF Women's Junior World Championship, and some other players from that generation are also expected to become leaders of the senior team in the years to come. 
In Györ, 50-year-old Elek will rely only on players from the Hungarian league, and notably as many as 11 of them represent his club FTC. They have a good chemistry, which may also play an important role in the upcoming matches. 

Key players: Aniko Kovacics (centre back), Katrin Klujber (right back), Viktoria Lukacs (right wing)
Qualification for Tokyo Handball Qualification 2020: Women's EHF EURO 2018 – 7th place
History in Olympic Games: 1976: 3rd, 1980: 4th, 1996: 3rd, 2000: 2nd, 2004: 5th, 2008: 4th
Tokyo Handball Qualification – Tournament 2: Russia (RUS), Serbia (SRB), Kazakhstan (KAZ), Hungary (HUN)