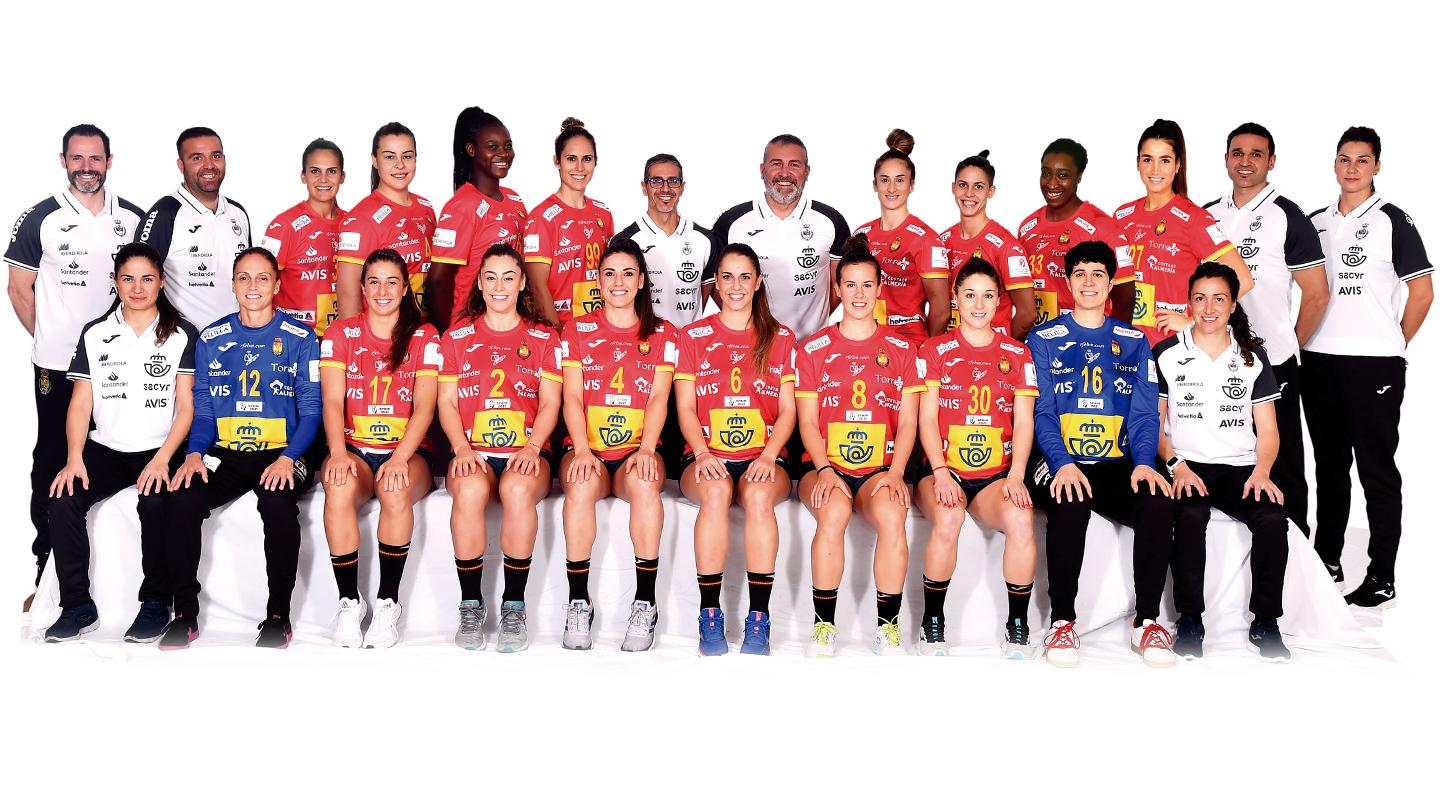 Spain
Spain
Team Players
Team Info
In a star-studded line-up at Japan 2019, Spain had their best-ever IHF Women's World Championship, finishing second after an impressive campaign, losing by the slightest of margins in a hard-fought final against the Netherlands.
Placing ninth at the Women's EHF EURO 2020 last December was a step back, yet their game plan was classic Spain, with a focus on defence, but missing their spark in attack.
Viver will definitely be hoping to erase that from memory, especially as there is no room for mistake in the Tokyo Handball Qualification 2020, which Spain will host between 19 and 21 March in Llíria.
"It is everything to play for, this is the moment of truth for us, because it is a tournament which features three games in three days. There are no easy opponents at this stage," said Viver to the Royal Spanish Handball Federation's official website.
It would be Spain's third consecutive Olympic Games berth, after taking the bronze medal at London 2012 and finishing sixth four years later in Rio.
For the golden Spanish generation, which features Silvia Navarro, Carmen Martin and Nerea Pena, it would be one of the last chances, if not the last, to complete their trophy cabinet with another medal.
"We have an experienced core, with players which donned the national team shirt for many games in the past years. However, we still have young players, which can help a lot to fulfil our goal, which is to play in another edition of the Olympic Games," added Viver.
18 players have been called up for the Tokyo Handball Qualification 2020 tournament in Lliria, with four new additions from the team that finished ninth at the Women's EHF EURO 2020 in Denmark last December.
Experienced goalkeeper Darly Zoqbi de Paula will add much needed depth between the posts, while right back Irene Espinola and left back Ivet Musons make their comeback for 'Las Guerreras', after failing to make the cut for the last two international tournaments.
21-year-old line player Elisabet Cesareo is also back in the team after missing the Women's EHF EURO, replacing Kaba Gassama. Centre back Silvia Arderius was also out from the team that represented Spain three months ago.
Hosting the tournament and boasting an experienced team are crucial for Spain, who look like the team to beat in Llíria, when they face Argentina, Senegal and Sweden.
'Las Guerreras' also hold the head-to-head record against Argentina, winning all three competitive games and three other friendly games by an average of 13.8 goals. Nine years ago, at the London 2012 Qualification Tournament, Spain overwhelmed the South American side, taking a clear 31:15 win. Their last competitive game also ended in a win for Spain, 25:19 at the 2013 IHF Women's World Championship.
However, Spain must turn the tide against Sweden. In the past 15 years, the two sides have met in five competitive games, with Spain taking only one win – 25:24 at the Olympic Games 2012. The last two games, at the Women's EHF EURO 2020 and at Japan 2019, ended in draws, while Sweden won the remaining two games.
Yet, progressing to the Olympic Games in Tokyo is only the first step of a busy and crucial 2021 for the Spanish side. In December, the 25th IHF Women's World Championship is set to be hosted by Spain and 'Las Guerreras' will definitely circle it as an opportunity to take the first-ever gold medal for the women's team.
The moment of truth is now beckoning for Viver and his team and anything but progressing to the Olympic Games from the Olympic Qualification Tournament they are hosting would be deemed a failure.

Key players: Carmen Martin (right wing), Silvia Navarro (goalkeeper), Nerea Pena (centre back), Mireya Gonzalez (right back)
Qualification for Tokyo Handball Qualification 2020: 2019 IHF Women's World Championship – 2nd place
 
History in Olympic Games: 1992: 7th, 2004: 6th, 2012: 3rd, 2016: 6th 
  
Tokyo Handball Qualification 2020 – Tournament 1: Spain (ESP), Sweden (SWE), Argentina (ARG), Senegal (SEN)