Czech Republic

Coach: Jan Basny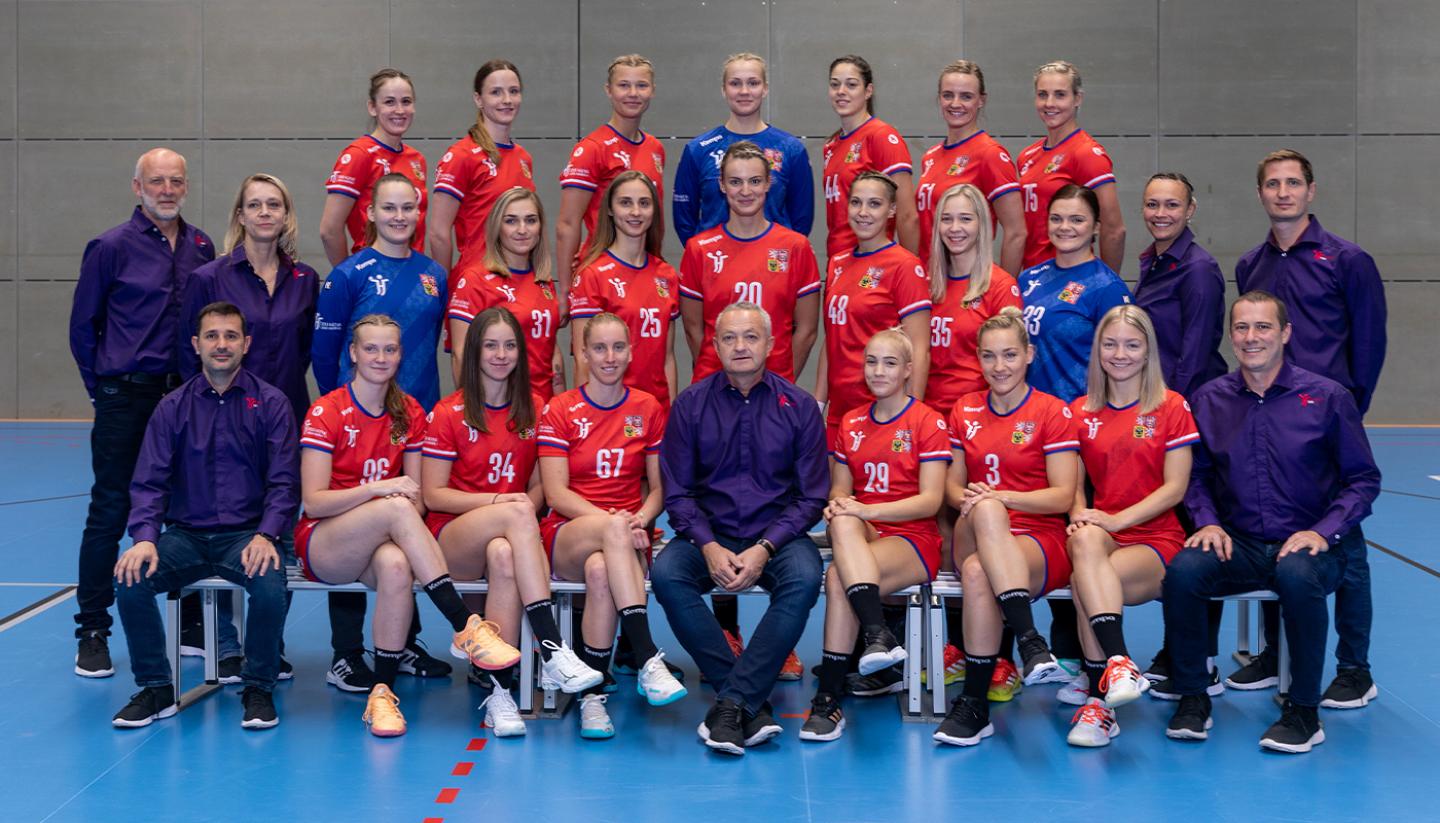 Czechia
Czech Republic
Team Players
Team Info
In 1957, in Yugoslavia, Czechoslovakia raised the first IHF Women's World Championship trophy. It was the beginning of their golden era in women's handball – something that changed after 1993, when the dissolution of Czechoslovakia took effect.
Recent history marks Germany 2017 as the Czech Republic's best result at the competition – they placed eighth after defeating one of the biggest contenders for the title, Romania, 28:27 in the round of 16. Their campaign ended after losing 26:30 to the Netherlands in the quarter-finals.
The Czech Republic missed the 2019 IHF Women's World Championship in Japan but are ready to compete on the global stage again. They secured a spot for Spain 2021 in the Qualification Europe Phase 2 – they equalised 27:27 at home versus Switzerland and then beat them 28:22 in the away game.
25-year-old left back Marketa Jerabkova was the Czech Republic's hero in Switzerland. The Vipers Kristiansand shooter contributed 15 goals to help them clinch their berth. Four years ago, she was their second main scorer at Germany 2017 – with a 43-goal tally.
Right wing Jana Knedlikova plays in Norway for Vipers Krstiansand along with Jerabkova. At 32 years old, she has long proved how much of a threat she can be – she is currently competing in her eighth consecutive EHF Champions League season.
Paris 92 keeper Lucie Satrapova is one of those who stand out. At Germany 2017, she made 61 saves at a 31% rate. 
At the Spain 2021 World Championship, the Czech Republic will meet Germany, Hungary and Slovakia in Group E. 
Coach Jan Basny says, "the growing number of participating teams is great, for sure. Unfortunately, at least in the preliminary round the growing number of non-European teams has no impact for us – as we are going to play in a clearly 'European' preliminary group.
"Our strongest spot is our team, in every sense of the word. This is our strongest weapon and we have been relying on it in the past and this season as well. We are looking forward to our new World Championship experience."
To get ready for Spain 2021, the Czech Republic will gather in the city of Cheb for a training camp and they will participate in the traditional handball event O štít města Chebu, where they will face Norway, Switzerland and Iceland.
 
Key players: Marketa Jerabkova (left back), Jana Knedlikova (right wing), Lucie Satrapova (goalkeeper)
Qualification for Spain 2021: Qualification Europe Phase 2 — Winners versus Switzerland
History in tournament: 1957: 1st, 1962: 3rd, 1965: 4th, 1973: 6th, 1975: 6th, 1978: 4th, 1982: 5th, 1986: 2nd, 1993: 9th (as Czechoslovakia), 1995: 13th, 1997: 13th, 1999: 19th, 2003: 15th, 2013: 15th, 2017: 8th
Group at Spain 2021: Group E (Germany, Hungary, Czech Republic, Slovakia)