Hungary

Coach: Vlagyimir Golovin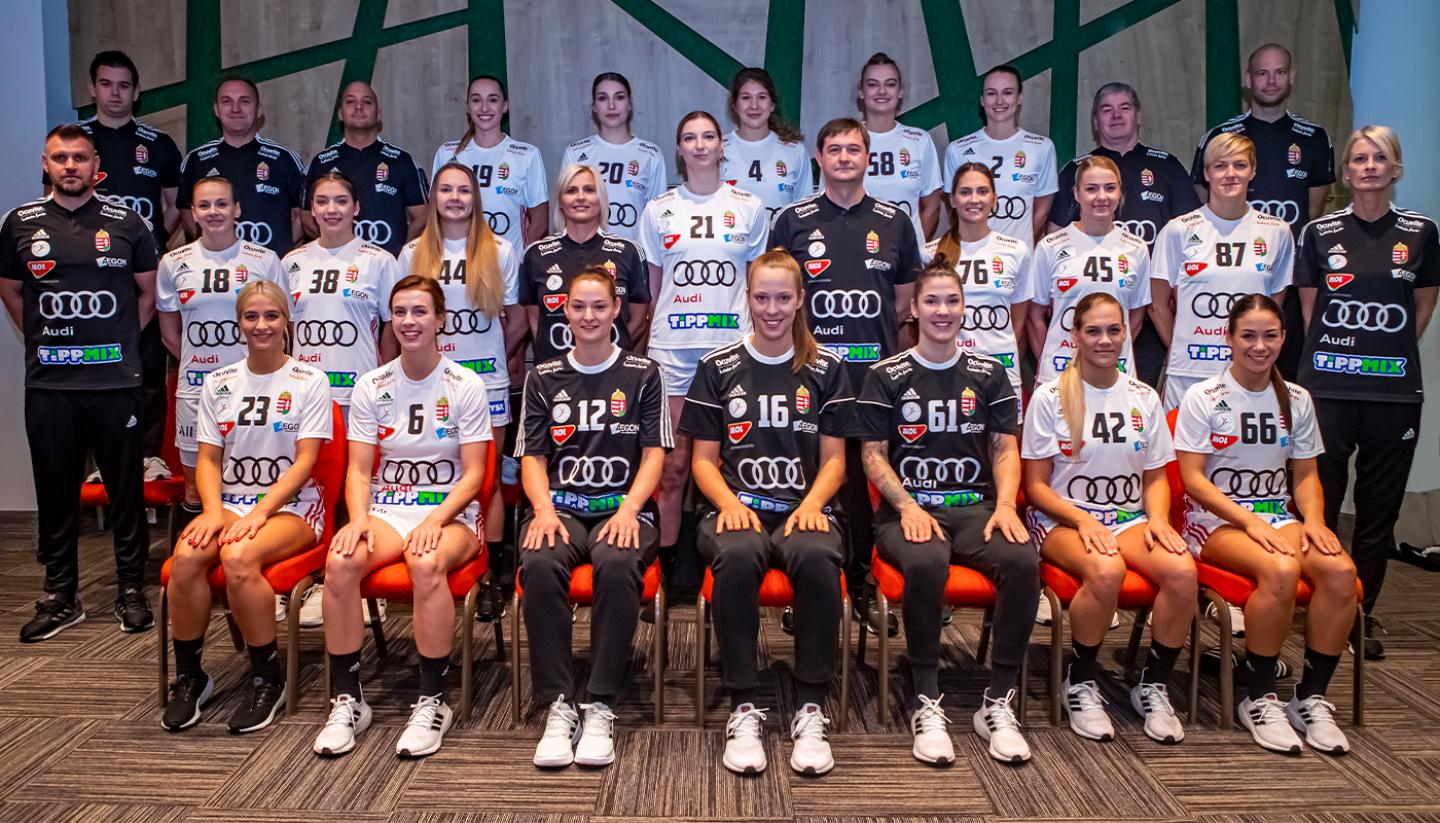 Hungary
Hungary
Team Players
Team Info
The long rebuilding period Hungary went through has certainly started to bear fruits. At the Olympic Games Tokyo 2020, where they reached the quarter-finals, Hungary's top scorer was 20-year-old DVSC Schaeffler playmaker Petra Vamos. The powerful centre back recorded 26 goals in six matches – closely followed by 22-year-old right back Katrin Klujber.
Klujber, together with left back Noemi Hafra and left wing Greta Marton, is part of a talented generation that won the 2018 IHF Women's Junior (U20) World Championship in Debrecen.
Hungary's young athletes make a perfect blend with the experience of players such as Vipers Kristiansand's Zsuzsanna Tomori – the 34-year-old right back has netted 467 times in 189 games with her national team.
Other players to highlight are 27-year-old goalkeeper Blanka Biro and right wing Viktoria Lukacs. At Japan 2019, Biro recorded 43 saves at a rate of 35%, and in Tokyo, the FTC-Rail Cargo Hungaria keeper had 50 saves at 28%. 25-year-old Győri Audi ETO wing Viktoria Lukacs was Hungary's top scorer at the last World Championship with 27 goals.
In the 2021 IHF Women's World Championship preliminary round, Hungary will face fellow European sides Germany, the Czech Republic and Slovakia in Group E. 
"We have a fresh memory from Slovakia as we met with their team in early October during the EURO qualifiers [Hungary won 30:28 in a close game]," states Hungary coach Vlagyimir Golovin. 
"They have quite a solid team and so do the Czech Republic. Germany did not participate at the Olympic Games and I think they will be highly motivated in December. I think this is a well-balanced group, but we would like to win it and go into the main round with four points."
Golovin also added that "our aim is to win the matches in the second phase to secure our place in the quarter-finals.
"Our squad is playing in possibly the strongest nation league – in Hungary – or in great clubs in Norway and Germany. Many players know very well the pace, quality and atmosphere of the Champions League matches."
In preparation for Spain 2021, Hungary have planned a training camp starting on 22 November. Also, they will play two friendly matches against France in Paris. 
"I think these games against the recent Olympic champions will be very useful and challenging for us," concludes the coach.
 
Key players: Blanka Biro (goalkeeper), Zsuzsanna Tomori (right back), Petra Vamos (centre back)
Qualification for Spain 2021: Qualification Europe Phase 2 – Winners versus Italy
History in tournament: 1957: 2nd, 1962: 5th, 1965: 1st, 1971: 3rd, 1973: 4th, 1975: 3rd, 1978: 3rd, 1982: 2nd, 1986: 8th, 1993: 7th, 1995: 2nd, 1997: 9th, 1999: 5th, 2001: 6th, 2003: 2nd, 2005: 3rd, 2007: 8th, 2009: 9th, 2013: 8th, 2015: 11th, 2017: 15th, 2019: 14th
Group at Spain 2021: Group E (Germany, Hungary, Czech Republic, Slovakia)