Spain

Coach: Jose Ignacio Prades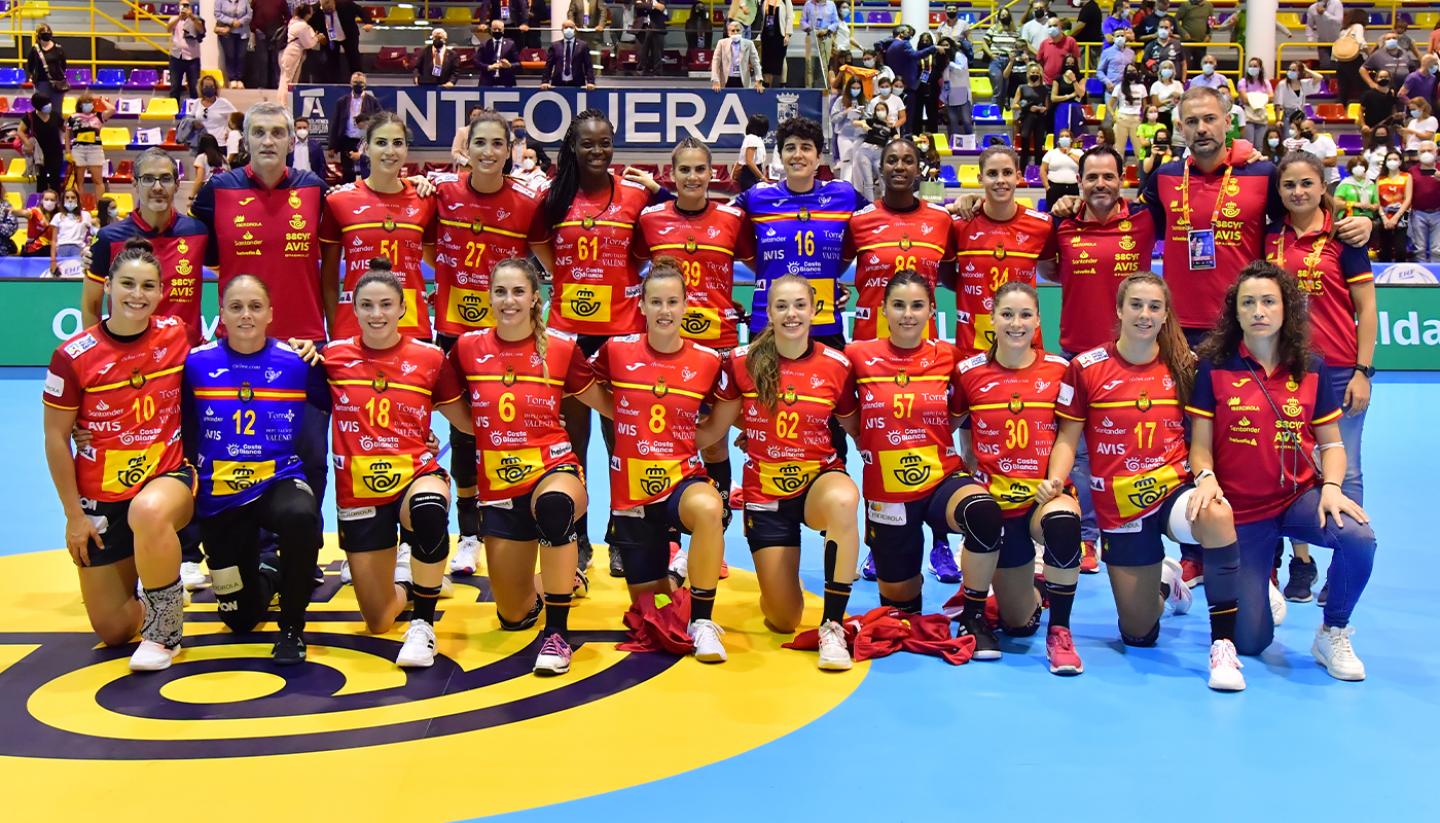 Spain
Spain
Team Players
Team Info
Spain have participated in 10 World Championships, and have not missed any edition since 2007, but the best performance of 'Las Guerreras' ('The Warriors') occurred two years ago in Japan, where Spain lost the final match to the Netherlands and claimed silver.
However, the team coached by Carlos Viver have failed to stay at the same level in the following big tournaments, as they finished only ninth both at the Women's EHF EURO 2020 and the Olympic Games Tokyo 2020. 
Unlike the 2019 IHF Women's World Championship 20 months earlier, Japanese ground did not bring luck to 'Las Guerreras' at Tokyo 2020, as they managed to defeat future title holders France in the group, yet could not progress to the quarter-finals.
Following that setback, Viver had to step down in September, and he was replaced by Jose Ignacio 'Nacho' Prades, who will try to coach the team to new heights at the World Championship on home court.
Prades, who has almost three decades of coaching experience under his belt, was assistant to Viver when Spain won silver in 2019. Besides the national team, he also works with Spanish top club Mecalia Atletico Guardes.
'Las Guerreras' need some rejuvenation, and in October, the new coach called up several new players to the team, leaving out veterans such as Nerea Pena and Mireya Gonzalez. Besides, Marta Lopez, the right wing from CS Rapid Bucuresti, tore her cruciate ligaments in early September and is ruled out for the World Championship.
However, the team represents a good mix of youth and experience, as 42-year-old goalkeeper Silvia Navarro still plays an important role, just like 35-year-old left back Alexandrina Cabral Barbosa.
On the other hand, young talents like 19-year-old right back Paula Arcos from Atletico Guardes are emerging. The problem is that the quality of the Spanish league leaves much to be desired, so the best way for promising players is to leave to play abroad if a chance occurs. 
So far, Spain have played a big tournament at home just once, finishing seventh at the Olympics Games Barcelona 1992. But now they hope to do better and wipe out the memories of a poor performance in Tokyo. 
"We face a great opportunity. Playing at the World Championship is already exciting, and we want to redeem ourselves. And besides, we play at home, so we have every reason to make a great tournament," said Paula Arcos.
 
Key players: Silvia Navarro (goalkeeper), Alexandrina Cabral Barbosa (left back), Carmen Martin (right wing)
Qualification for Spain 2021: Hosts
History in tournament: 1993: 15th, 2001: 10th, 2003: 5th, 2007: 10th, 2009: 4th, 2011: 3rd, 2013: 9th, 2015: 12th, 2017: 11th, 2019: 2nd
Group at Spain 2021: Group H (Spain, Austria, Argentina, PR of China)