Germany

Coach: Henk Groener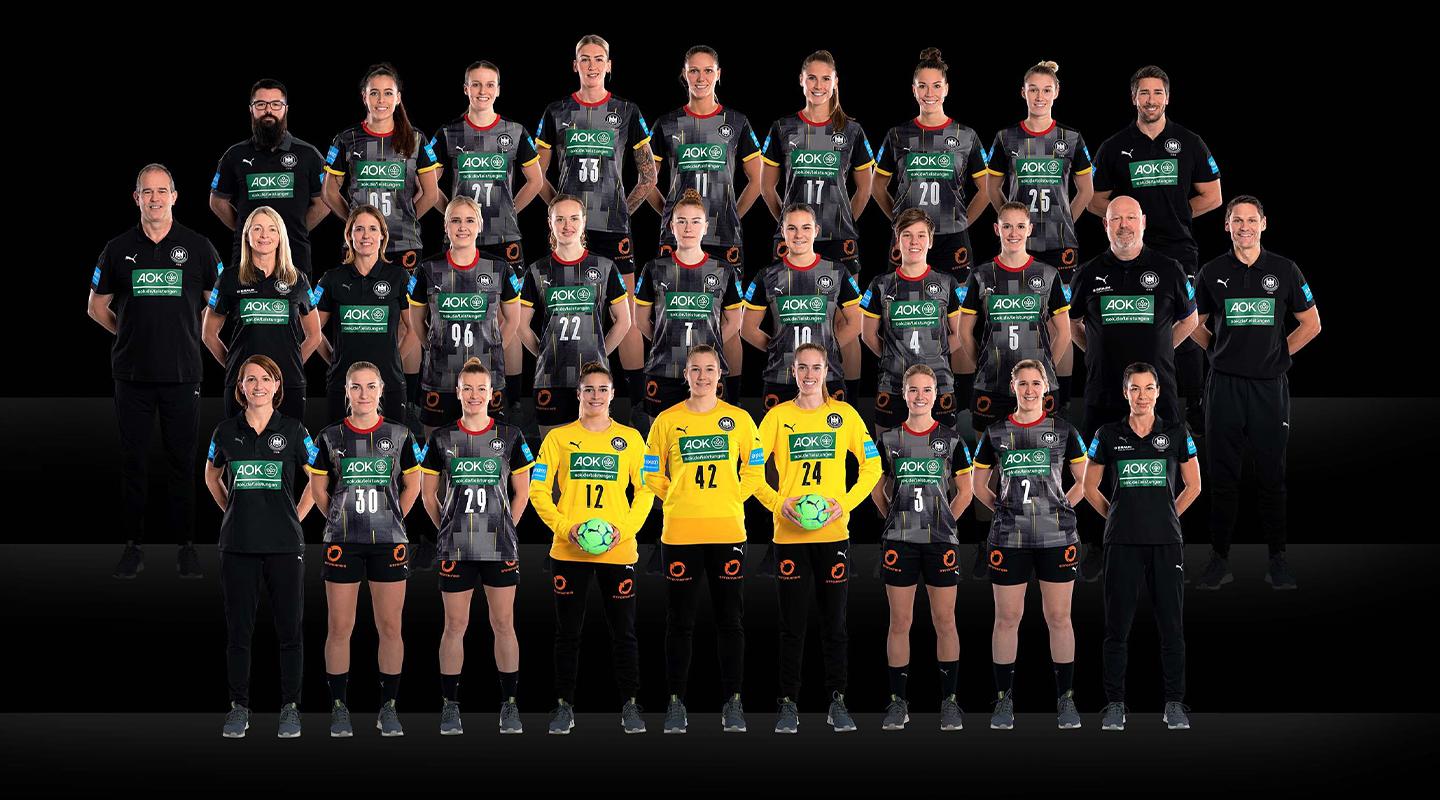 Germany
Germany
Team Players
Team Info
Germany's campaign at the 2019 IHF Women's World Championship included victories against top teams such as the Netherlands, Denmark and Brazil, but finishing eighth was less than what they expected. At the Women's EHF EURO 2020, they placed seventh – once again, they returned home feeling they had enough potential to make it into the last four.
"Our first goal is to make it to the main round and then go to the quarter-finals," says 23-year-old left back Emily Bölk, who excels in the DELO EHF Champions League with FTC-Rail Cargo Hungaria. 
"After we missed the semi-finals of the European and World Championships quite closely in the last three events, we dream of clinching a berth for the final weekend and I'm sure we have the potential to do so – if we have a full focus, avoid mistakes in crucial moments and show that we have learnt from previous tournaments."
Six years ago, at Denmark 2015, the Dutch-born coach Henk Groener guided the Netherlands to their first World Championship podium after reaching the final. The 61-year-old coach has been leading Germany since 2018. In these three years, the team have experienced a considerable renovation.
Having scored 192 goals in 63 games with her national team, Emily Bölk is Germany's most dangerous shooter. She was one of the squad's main scorers at the 2019 World Championship with a 37-goal tally. 25-year-old playmaker Alina Grijseels – who represents BV Borussia 09 Dortmund in the Bundesliga and the DELO EHF Champions League – is another talented athlete to follow at Spain 2021.
At Japan 2019, Team Esbjerg goalkeeper Dinah Eckerle made 103 saves at a 36% rate. At 26 years old, Eckerle is at the peak of her professional career.
"We saw in the qualifiers for the EHF EURO 2022 [on October 7 and 10, Germany beat Greece 36:10 and drew at 24:24 versus Belarus] that there are many tasks we have to work on," states coach Groener.
"We stood quite well in defence, but we missed too many chances and we need to have a quicker transition from defence to attack. In general, we have to develop as a team and have to integrate our young and promising talents."
In the preliminary round of Spain 2021, the German side will meet Hungary, Czech Republic and Slovakia in Group E.
"We only face European teams in the preliminary stage, which is quite unusual when you have a format with 32 teams. But you never have easy opponents. It could have been easier, mainly when you already look ahead of the main round with opponents such as Denmark and Korea. But we have to accept this challenge."
In preparation for the 2021 IHF Women's World Championship, Germany will face RHF in a friendly game on 7 November. Finally, they will gather for a training camp starting in mid-November – with one or two test matches.
 
Key players: Dinah Eckerle (goalkeeper), Alina Grijseels (centre back), Emily Bölk (left back)
Qualification for Spain 2021: Qualification Europe Phase 2 – Winners versus Portugal
History in tournament: 1957: 4th**, 1962: 8th**, 1965: 3rd**, 1971: 5th**/1st*, 1973: 11th**/9th*, 1975: 1st*, 1978: 8th**/1st*, 1982: 9th**/4th*, 1986: 7th**/4th*, 1990: 4th**/3rd*, 1993: 1st, 1995: 5th, 1997: 3rd, 1999: 7th, 2003: 12th, 2005: 6th, 2007: 3rd, 2009: 7th, 2011: 17th, 2013: 7th, 2015: 13th, 2017: 12th, 2019: 8th
*East Germany **West Germany
Group at Spain 2021: Group E (Germany, Hungary, Czech Republic and Slovakia)