Angola join Slovakia in President's Cup final
13 Dec. 2021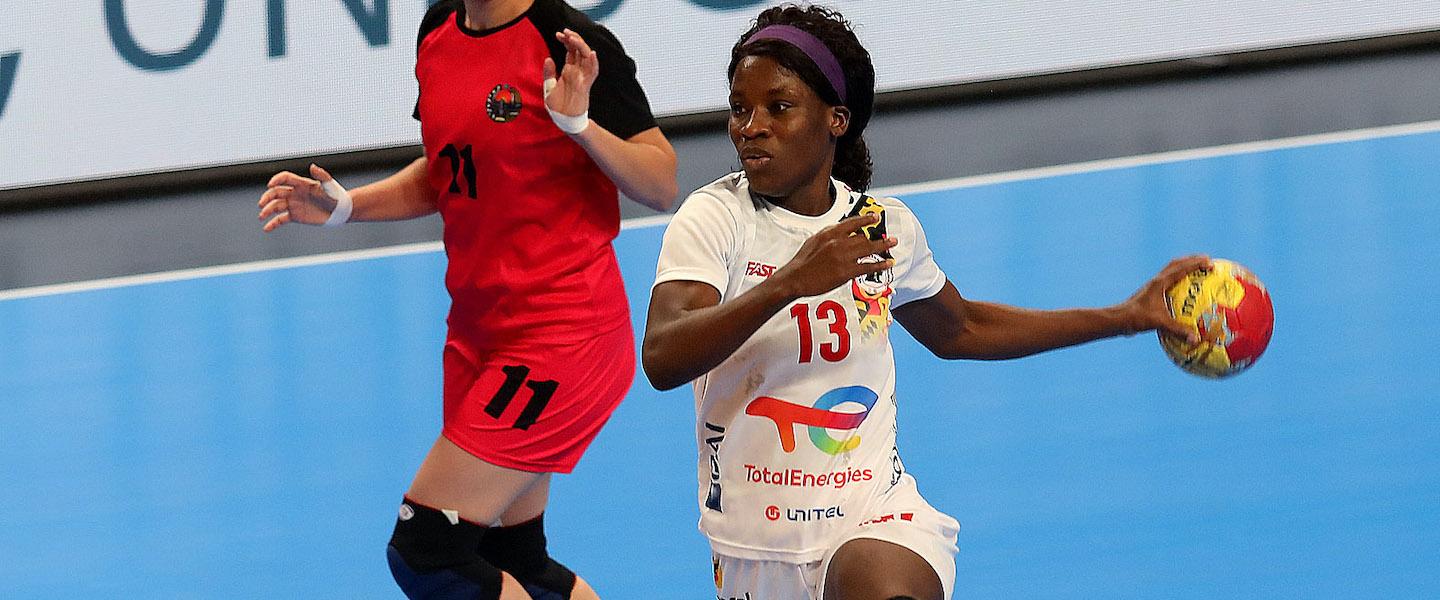 After winning their third straight game, this time against Uzbekistan, Angola have booked their ticket to the President's Cup final, where the African team will meet Slovakia on Wednesday. 
PRESIDENT'S CUP GROUP I
Uzbekistan vs Angola 11:52 (5:30)
Angola were the only last-placed team in the preliminary round to avoid three defeats, and although they failed to reach the main round, now the African team hope to redeem themselves by lifting the President's Cup. 
In Group I, they were head and shoulders above all their opponents, which was reflected in their results. 
Filipe Cruz's team defeated Cameroon by 11 goals, the Islamic Republic of Iran by 33, and now Uzbekistan by 41. 
On Monday, Angola were entirely dominant from the start, as their flurry of goals and good defence powered them to a 11:2 lead just 10 minutes into the game.
The Africans used their advantage in physical power to easily get past Uzbekistan's defence and score time after time. Their Asian counterparts, who lost many balls and made a lot of technical mistakes, failed to net between minutes 10 and 26, and in terms of shot efficiency, the difference was striking at half-time, as Angola converted 81% of their attempts, and Uzbekistan just 21%.
"It's hard to maintain the concentration for the whole game, but we were sharp, played well in both attack and defence," Filipe Cruz said. 
The 25-goal gap at the break suggested that Angola might try to claim their biggest ever win at the World Championship, surpassing 47:8 against Australia at Russia 2005. And while they rotated players and tried 7 vs 6 game in the second half, they not only reached that goal but also passed the 50-goal mark for the first time at this level.
"Angola is a very strong team, and I think it's only because of the unlucky draw of the preliminary round that they had to face us now. It was a big experience for my team, who had to play without our best player Dilbarhon Bahromova, as she was injured in the previous game against Cameroon" Uzbekistan's coach Jasur Akramov said. 
Uzbekistan, who have already written history by earning their maiden win at the world's flagship event, finish the group with two points and now sit third, and the match Cameroon vs Iran will show whether they will stay in this position. 
hummel Player of the Match: Albertina Kassoma, Angola
Photo: RFEBM / J. Navarro