President's Cup Group I: Angola hope to reach President's Cup final
13 Dec. 2021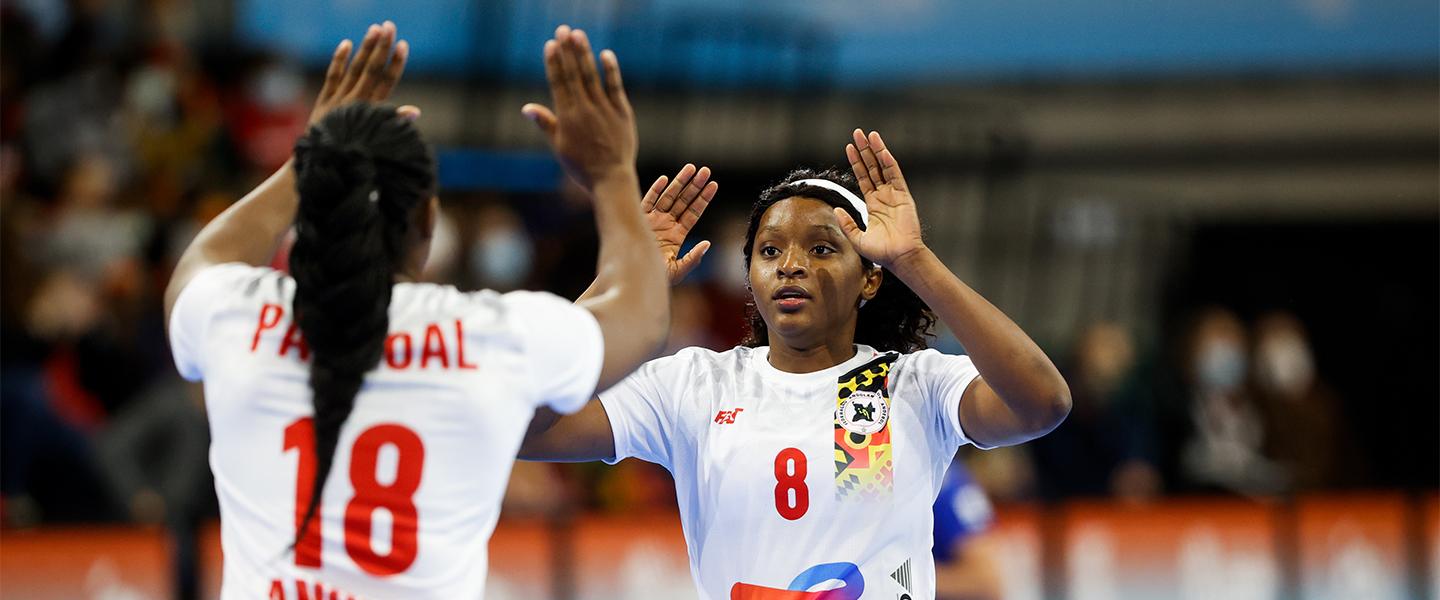 While Slovakia have already won the President's Cup Group II, Angola have a good chance to join them in the final. Avoiding a defeat against Uzbekistan will be enough for the African team to secure the top position in Group I.
Uzbekistan vs Angola 15:00 CET
While Angola were unable to qualify for the main round, they are determined to succeed in the President's Cup, and they have already claimed two commanding wins in Group I against Cameroon (35:24) and Iran (41:8).
"I have a bittersweet feeling now. On the one hand, I'm frustrated because we are not in the main round, but on the other hand, now our goal is to win the President's Cup and travel with this trophy back to Angola," their coach Filipe Cruz said.
The African champions, who are participating in their 16th straight World Championship, are seen as favourites against Uzbekistan.
The Asian team wrote history on Thursday, when they earned their maiden win at this level, beating the Islamic Republic of Iran 37:32. 
However, they could not build on that performance two days later, taking a 23:42 defeat against Cameroon.
"There was a big difference in anthropometry between the teams, and we didn't have enough power," Uzbekistan's coach Jasur Akramov commented. 
Now, his team, who are currently ranked third in the group, are set to play against another African side, and while the Uzbeks are viewed as underdogs, they will try to do their best. 
Cameroon vs Islamic Republic of Iran 17:30 CET
It will be hard for Cameroon to leapfrog Angola and finish top of the group, but they hope to at least stay in the second position and play in the 27/28 placement match.
The African team have enough confidence after celebrating their maiden win at the World Championship in style, 42:23 against Uzbekistan, with 20-year-old Laeticia Ateba netting 14 times.
"This win means a lot for us. I'm proud of the team, but we'll keep working to further develop," Cameroon's coach Serge Guebogo said.
Now his team have a chance to claim one more victory, against Iran, who have lost all five matches in the competition so far.
However, there were some positives about Iran's performance, too, as goalkeeper Fatemeh Khalili has been named hummel Player of the Match already twice, in the games against Norway and Angola.
"I am happy about it. It gives me support and motivation to keep on working hard," said the 25-year-old. 
For Iran, their maiden participation in the World Championship is already a big achievement, and the Asian team, who sit bottom of the group, just hope to fight hard against Cameroon.