Puerto Rico through after beating Uzbekistan
07 Dec. 2021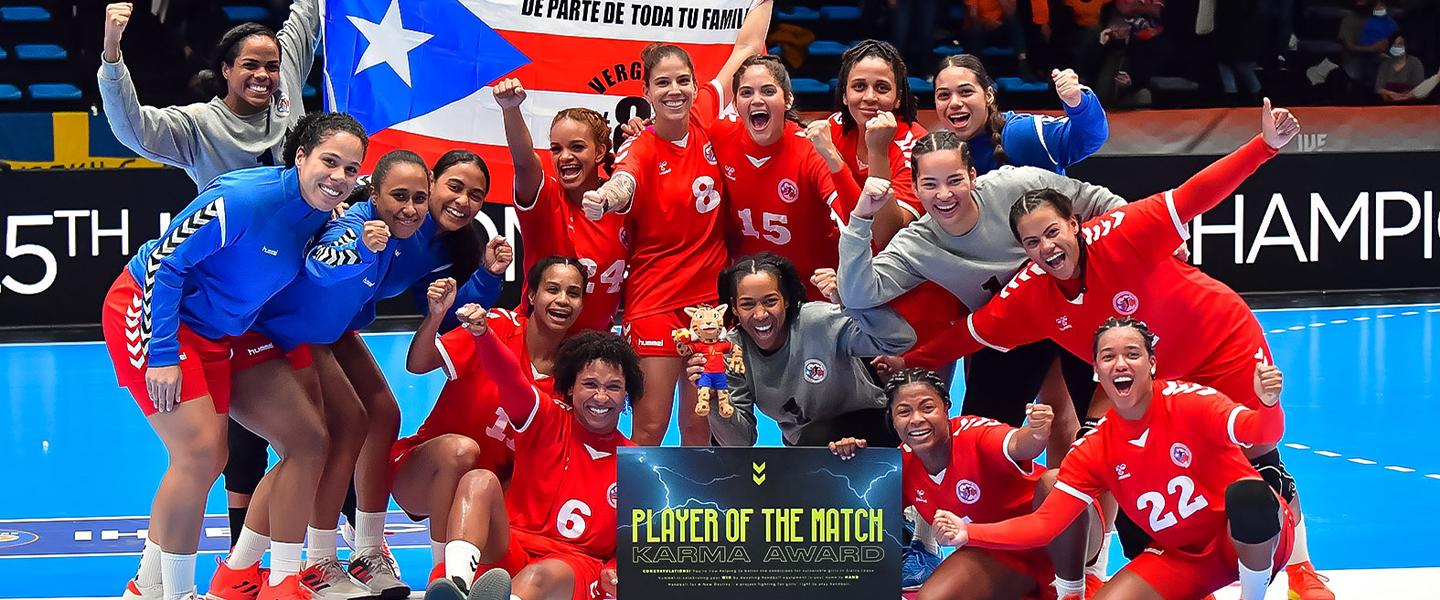 After suffering two defeats with an aggregate goal difference of -78, Puerto Rico defeated Uzbekistan and reached the main round. In turn, the Asian team lost their third straight encounter and will continue in the President's Cup. 
GROUP D
Puerto Rico vs Uzbekistan 30:24 (14:12)
Both teams are of a similar level, as this is their second participation in the World Championship, and in the previous matches, they had no chance against group rivals Netherlands and Sweden.
So, their clash promised a tight battle, and that was indeed the case, but Puerto Rico were the better side. They had a 70% shot efficiency, compared to Uzbekistan's 50%, and scored 30 goals, which is more than in two previous matches combined. 
"I'm very satisfied, as this is our only second ever win at the World Championships. I want to thank my players, we have been working for many years to achieve it, and now we are happy to reach the main round," said Puerto Rico's coach Camilo Estevez. 
Roxanalis Carrasquillo's string of saves propelled the Central American side to an early 4:1 lead, but Uzbekistan drew level soon, as their goalkeeper Turoyim Mamirova also did well. 
The Uzbekistan players were often stopped by fouls, and before the break, they recorded five goals from the 7m line, missing one more shot. However, Puerto Rico were better in the open play, which resulted in their two-goal lead at half-time, 14:12. 
Kitsa Escobar, who replaced Carrasquillo in the goal after the break, started the game very well. And in attack, Puerto Rico tried 7 vs 6, which worked as the Caribbean team were in front 25:20 midway through the second half. 
Centre back Nathalys Ceballos became their top scorer with nine goals, and while Madina Khudoykulova netted 10 times for Uzbekistan, her effort was not enough as Puerto Rico cruised to a six-goal victory. 
hummel Player of the Match: Nathalys Ceballos, Puerto Rico
Photo: RFEBM / J. L. Recio