Group D: High-scoring teams to play for top spot
07 Dec. 2021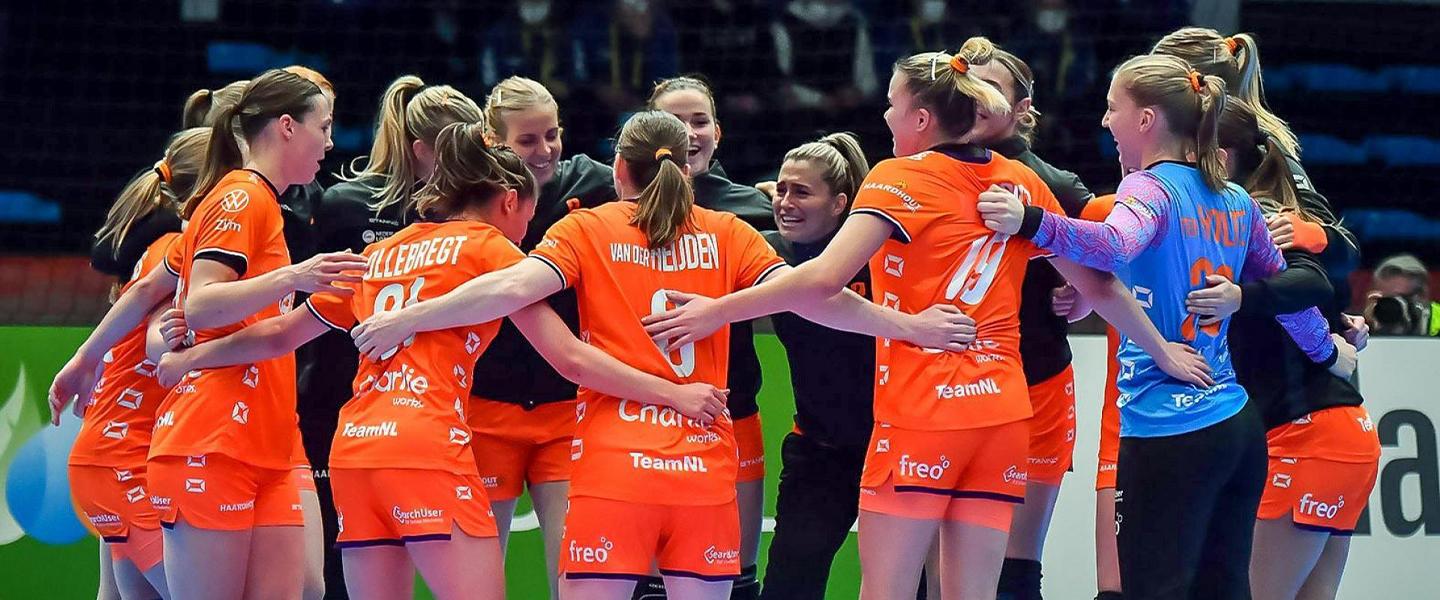 All previous matches in Group D saw a huge difference between the rivals, but the games on Tuesday should be much more balanced. Netherlands and Sweden, who have already secured their main round berths, will play for the top spot in the group, while the meeting between Puerto Rico and Uzbekistan will determine the third team that will progress.
Puerto Rico vs Uzbekistan 18:00 CET
Both sides are participating in the World Championship for the second time in history, but while Puerto Rico made their debut in 2015 and many players from that squad are still in the team, Uzbekistan returned to the world scene after a 24-year break.
Their matches against Netherlands and Sweden showed that it is hard for the underdogs to be competitive at this level, as Uzbekistan have a -72 goal difference after two matches and Puerto Rico -78.
However, both teams still have a chance to go through, and everything will be decided in their direct duel. Thanks to a better goal difference, even a draw will be enough for Uzbekistan to go through, while their opponents from Puerto Rico need a win.
"Our level is similar, and our chances to win this match will be better than against European teams. We'll try to study the opponent, prepare well and get a positive result," said Puerto Rico coach Camilo Esteves.
Uzbekistan's coach Ulugbek Ikromov has pretty much the same expectations.
"It will be a very important game. I don't know what our chances are, but we have to play better both in attack and defence. Puerto Rico is the team of our level, and we'll try to win," he said.
Netherlands vs Sweden 20:30 CET
Both European sides were clearly dominant against their opponents in the previous matches, but now their clash promises a much closer fight. Both Netherlands and Sweden are on four points and already through to the main round, but each team want to win in order to take the maximum of points to the next stage – and therefore improve their chances for a quarter-final spot. 
Netherlands' 55:15 opening win became their biggest-ever victory at the World Championship, but already two days later they improved that record, defeating Uzbekistan 58:17. Even taking into account their opponents' level, the defending champions have impressed with their attack, scoring 113 goals combined.
Sweden's tally is a bit smaller, but their 94 goals (47 on average) made them the second-best attack in the whole competition after two rounds of matches. And on Sunday against Puerto Rico, right wing Nathalie Hagman set the new team record, scoring 19 goals in a single game.
"Now the focus is on Netherlands, it will be the most exciting game in the group. We want to win and progress to the main round with the maximum of points," she said. 
It remains to be seen whether the attacks of both teams will also excel in their mutual encounter. Since 2001, the Netherlands have won five of their seven matches against Sweden, including the bronze-medal game at the 2017 World Championship (24:21), but now it looks like both high-scoring sides have a chance to claim a victory. 
Photo: RFEBM / J. L. Recio