Switzerland

Coach: Michael Suter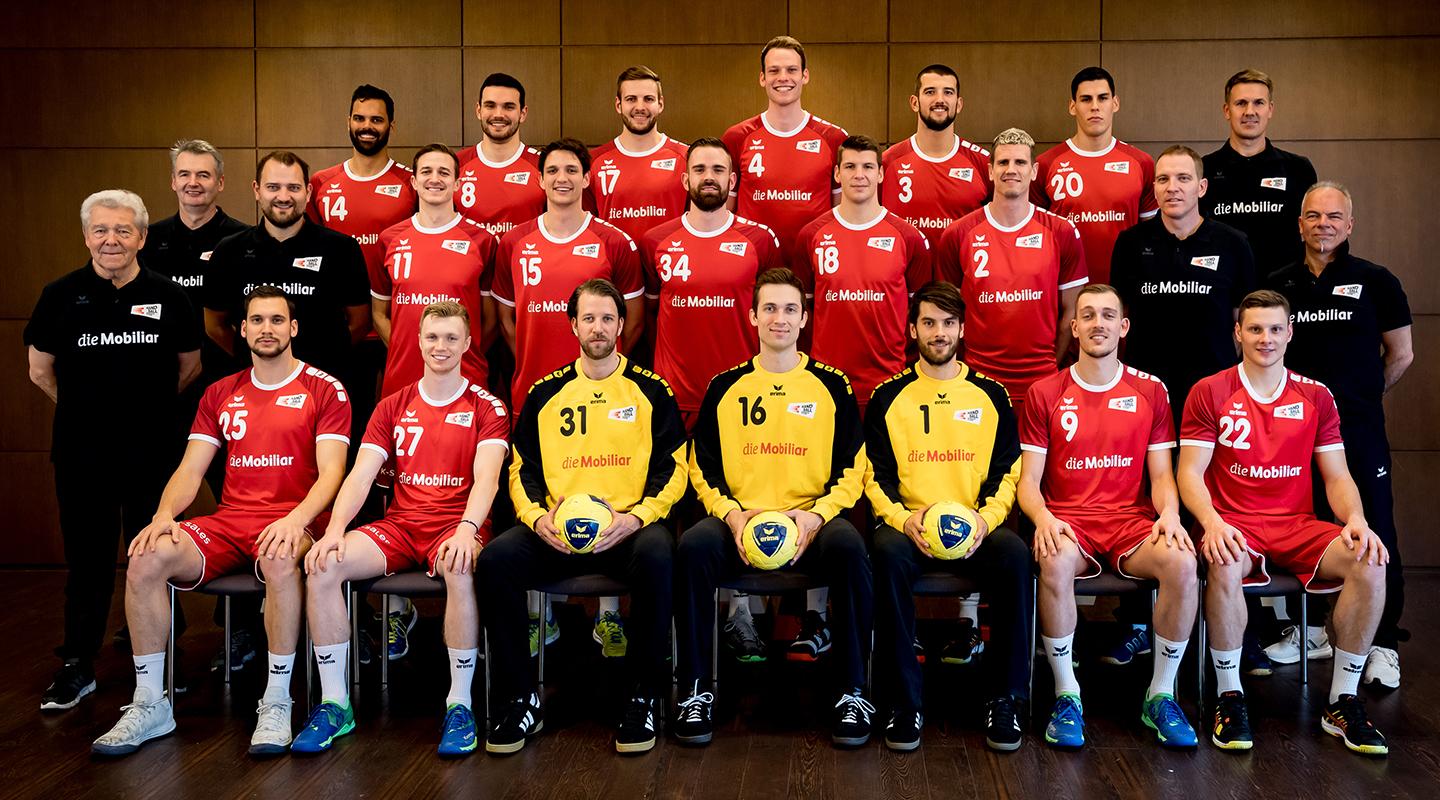 Switzerland
Switzerland
Team Players
Team Info
Switzerland have been invited to take part in the 27th IHF Men's World Championship after the United States of America have communicated to withdraw their participation following several positive results after their mandatory COVID-19 tests prior to their departure to Egypt.
As the 16th-placed team at the Men's EHF EURO 2020 last January, Switzerland had the right to make their comeback at the World Championship and are now facing three other European sides, in the most balanced group at Egypt 2021.
The Swiss side has failed to make the cut at the IHF Men's World Championship since 1995, therefore it will be a much-awaited comeback for a team which finished fourth at Sweden 1993.
It will also be the first World Championship for 37-year-old ace Andre Schmid. The Bundesliga Player of the Season in 2014, 2015, 2016 and 2017 is now at the zenith of his career, but a long-awaited milestone is now in his grasp.
Schmid may be 37, but is still orchestrating attacks for his club team Rhein-Neckar Löwen, while also bringing a strong scoring prowess, putting 65 goals past the opposing goalkeepers in 15 games this season.
The veteran centre back needs only nine goals to hit the 900-goal mark scored in 184 games for the Swiss national team.
But Switzerland is not all about Schmid, boasting several other experienced players in their squad.
Line player Alen Milosevic, who plies his trade also in the German Bundesliga at SC DHfk Leipzig and goalkeeper Nikola Portner are also experienced players who can anchor the defence.
Yet, it is exactly the lack of international experience of the other players in the roster which could undo Switzerland's hopes at Egypt 2021.
14 of their 19 players are currently playing in the domestic league, seven of which are from Kadetten Schaffhausen, a team that is currently fourth in their group in the newly-created EHF European League Men.
With a group featuring the second and third placed teams at Germany/Denmark 2019, Norway and France, Switzerland will have their work cut out if they want to proceed to the main round.
However, they will also face neighbours Austria for the first time ever in a competitive game at the World Championship and that could be their best bet to proceed to the next phase at Egypt 2021.


Key players: Andre Schmid (centre back), Lenny Rubin (left back), Nikola Portner (goalkeeper)
History in tournament: 1954: 4th, 1961: 10th, 1964: 12th, 1967: 14th, 1970: 15th, 1982: 12th, 1990: 11th, 1993: 4th, 1995: 7th
Group at Egypt 2021: Group E (Norway, Austria, France, Switzerland)