Poland

Coach: Patryk Rombel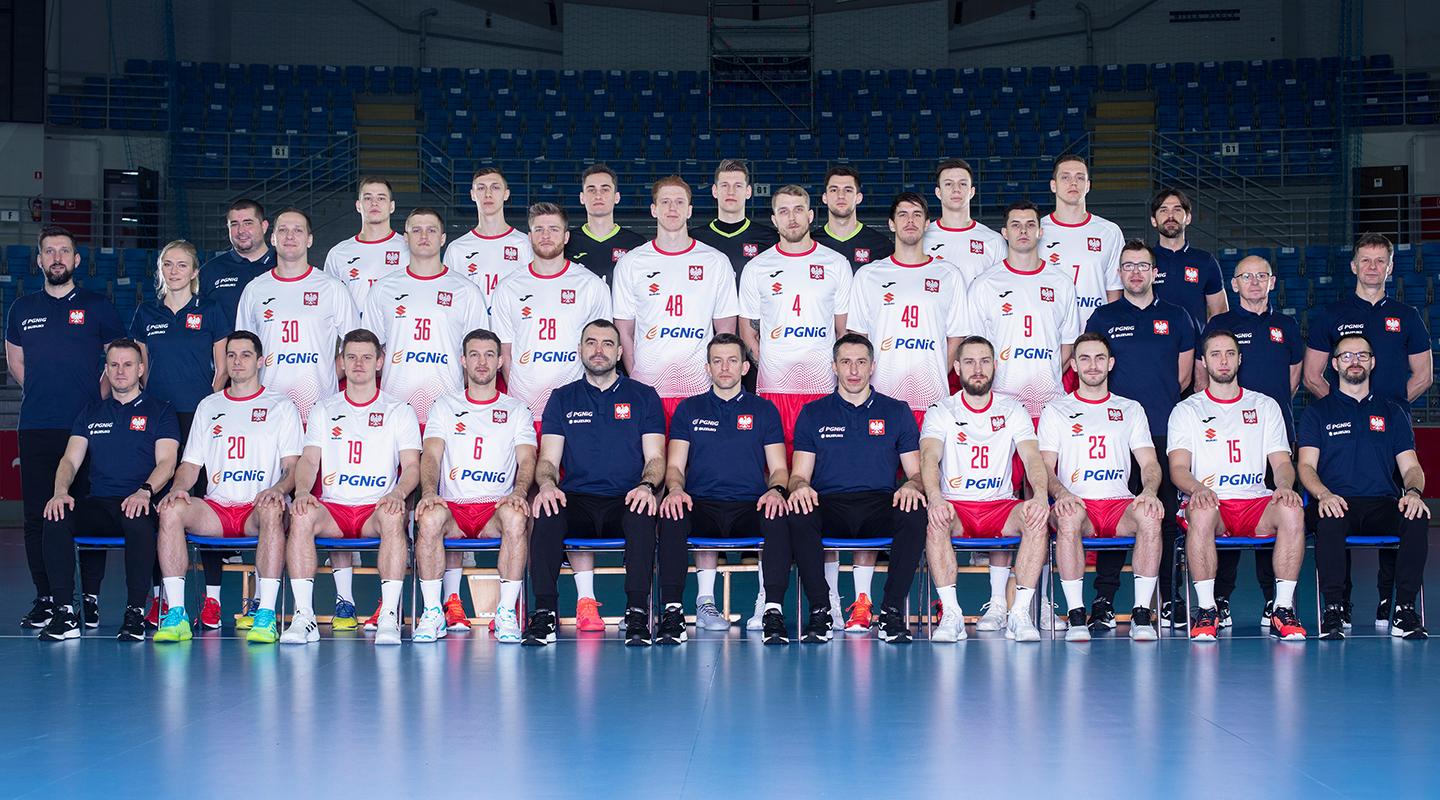 Poland
Poland
Team Players
Team Info
Despite boasting two powerhouses in their domestic league, the form of the national team has dipped since Poland's fourth-place finish at the Rio 2016 Olympic Games.
A bronze medal at the Qatar 2015 IHF Men's World Championship has been the swansong of the golden generation of Polish handball, as key players aged, with young guns failing to break through.
Now, after a four-year hiatus, Poland are back at the IHF Men's World Championship, before being one of the co-hosts for the next edition, alongside Sweden.
The Polish side will not be one of the favourites chalked to win the trophy, but coach Patryk Rombel highlighted the competition as another stepping stone for "The Gladiators" to build a successful squad to compete in two years' time.
"Being able to take part in such an important tournament is of the utmost importance for us and for building our future, therefore, I am very happy to be there," said Rombel.
Poland will face reigning European champions Spain as well as Brazil and Tunisia, as they expect to proceed to the main round.
"We were drawn in one of the toughest groups in the tournament. We play against the European champions, Spain, and one of the toughest African sides, Tunisia. All those three teams have experienced players, therefore being sides with great potential and impressive skills. Their squads are based on the players from the strongest leagues in Europe," said Rombel.
Names like Krzysztof Lijewski, Karol Bielecki or Michal Jurecki have written history for Poland with younger players looking to emulate their success.
Reinventing a successful team with young players requires time, patience and a lot of work, yet Rombel, himself a former player who ended his career just a few years ago, seems to understand the magnitude of the challenge.
"I believe that if we'll avoid injuries of our key players, before and during the tournament in Egypt, we will be able to fight for victory in every match," added the Polish coach, who was satisfied with the draw for Egypt 2021's preliminary round.
Losing all three games at the EHF EURO 2020 and finishing 21st out of 24 teams, Poland know there are still a lot of steps to be taken in the right direction.
"The primary goal is to be among group top three teams which will qualify to the next round of the tournament. Then we will focus on winning each subsequent match. It is worth mentioning that we will be one of the youngest teams," said Rombel.
From the team that won the bronze medal in Qatar 2015, only three players – left wing Przemysław Krajewski, captain Piotr Chrapkowski and line player Kamil Syprzak – remain in the fold.
Four years ago, a 19-year-old Arkadiusz Moryto was making his debut at the IHF Men's World Championship and his rise has been nothing short of meteoric. 
Kielce's right wing definitely looked like a leader, closing in on Krajewski as the current team's top scorer, after registering 248 goals in his first 58 games for the national team.
Yet Moryto cannot do everything on his own. While the Polish side may have some good homegrown players and several others who are plying their trade in the German Bundesliga, team chemistry and team spirit will be key for the former powerhouse if they are to finally emerge once again on the big stage.
"Leaders come from the group. If we play as a one team, the leaders will shape themselves. We have our plan, but if we don't present ourselves well as a team, talking about the leaders doesn't make sense," concluded Rombel.

Key players: Arkadiusz Moryto (right wing), Kamil Syprzak (line player), 
Qualification for Egypt 2021: Wild Card
History in tournament: 1958: 5th, 1967: 12th, 1970: 14th, 1974: 4th, 1978: 6th, 1982: 3rd, 1986: 14th, 1990: 11th, 2003: 10th, 2007: 2nd, 2009: 3rd, 2011: 8th, 2013: 9th, 2015: 3rd, 2017: 17th 
Group at Egypt 2021: Group B (Spain, Tunisia, Brazil, Poland)