Argentina

Coach: Manuel Cadenas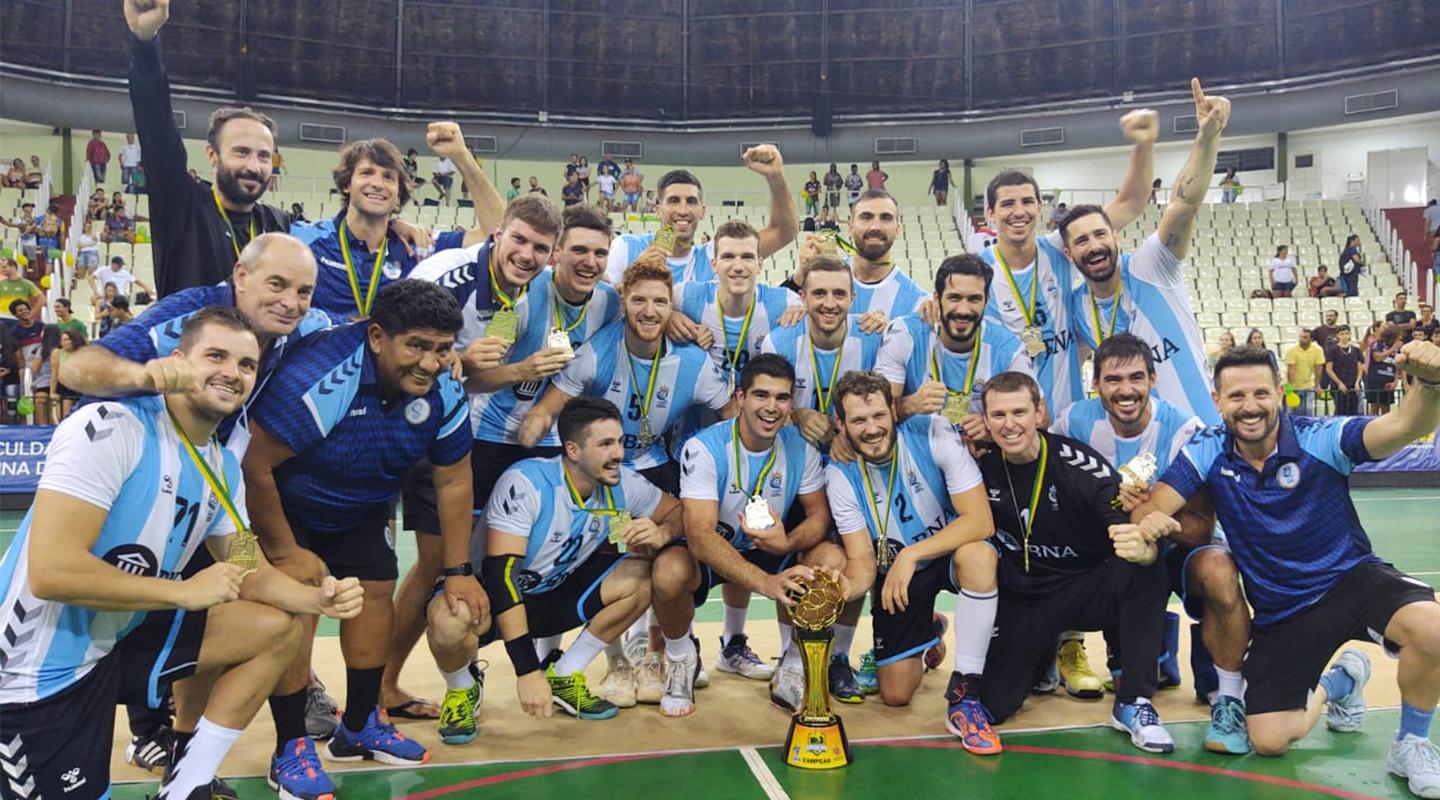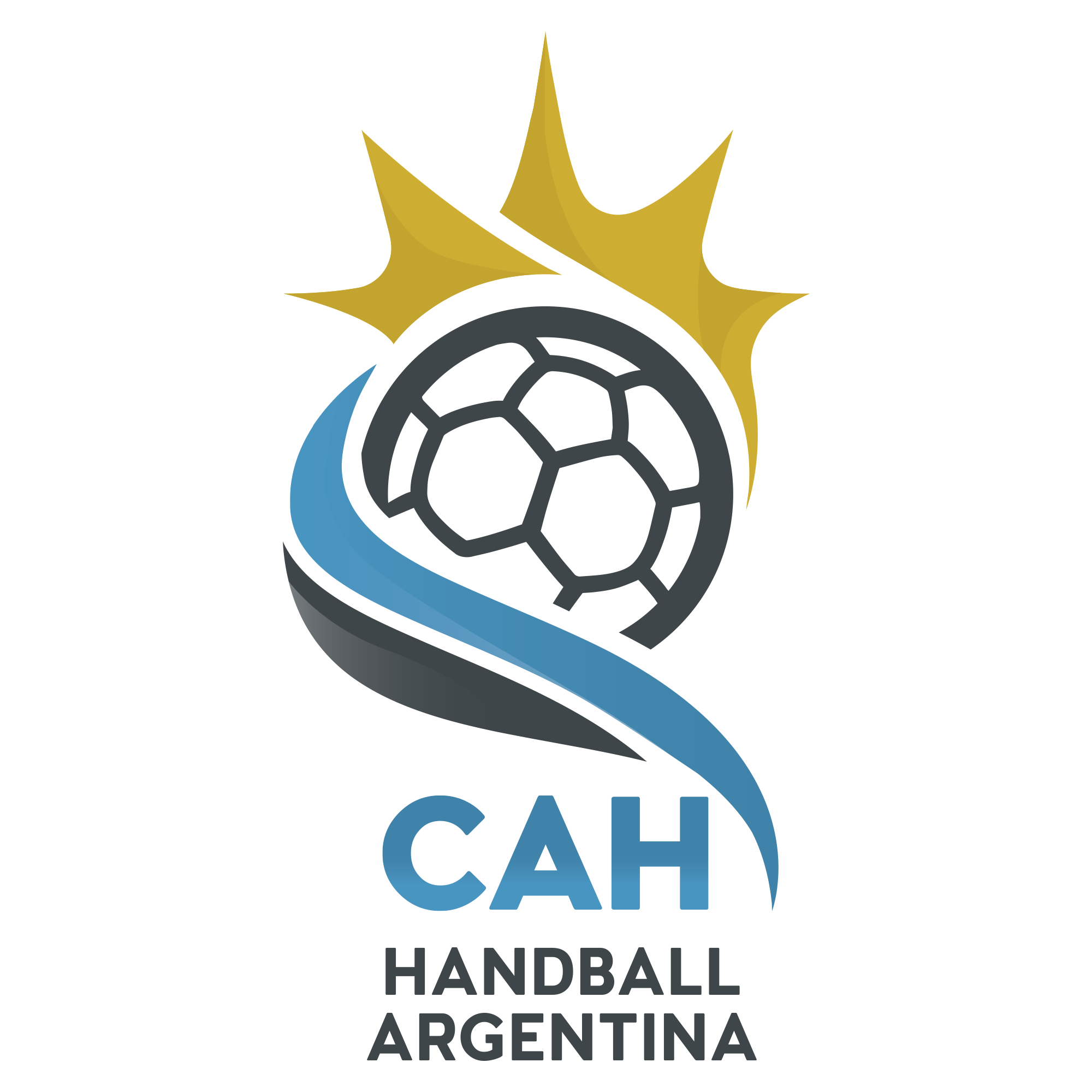 Argentina
Argentina
Team Players
Team Info
For many years, Argentina consistently ranked among the top teams in Pan America – precisely, they reached every continental championship final from 1996 to 2018 apart from one. From those finals, they took seven trophies and four silver medals, along with their one 'blip' in 2016, a bronze medal. 
2018 was the last Pan American Championship before the Pan-American Team Handball Continental Confederation was split into the South and Central America Handball Confederation and North America and the Caribbean Handball Confederation. At the first edition of the South and Central America (SCA) Championship in January, it was Argentina who earned the honour of lifting the trophy as the first winners of that event in history. In the round-robin competition, Argentina took five wins in five games. Most notably, they beat Brazil by one goal in the match that decided the title (25:24). 
With their ranking at the 2020 SCA Championship, Argentina qualified for Egypt 2021, which will be their 13th consecutive and overall participation at the IHF Men's World Championship. Since achieving their first qualification in 1997, Argentina have not missed one edition of the pinnacle event. 
The Argentina squad has undergone few changes in recent years, with the bulk of the team now in their late 20s or early to mid 30s. For 41-year-old Gonzalo Carou, Egypt 2021 will be his 11th World Championship in a year that will mark exactly 20 years since his first – the 2001 event in France. 
Carou is an outlier, but there is no doubt the team is experienced and the core has been together for a considerable period of time. With the Olympic Games looming next summer, some retirements may be ahead, and this could be the last World Championship before a rebuilding period begins.  
Argentina's main star is undeniably Diego Simonet, the centre back who became the first ever from his nation to win Europe's premier club competition, the Champions League, in 2018 with his French club Montpellier. Not only that, Simonet was named Most Valuable Player of the EHF FINAL4 – where the semi-finals and finals are played over one weekend – representing another first: the first non-European ever to earn that award. 
At Egypt 2021, Argentina will play from Group D, meeting defending world champions Denmark, Bahrain and debutants DR Congo. Three of the four teams were in the same group at the 2017 IHF Men's World Championship, where Argentina defeated Bahrain but lost to Denmark. That France 2017 clash was Argentina's only previous meeting with Bahrain, while they have faced Denmark a total of seven times in history, most notably managing a draw in the opening game at the 2015 IHF Men's World Championship – their only point earned against the Scandinavian nation in history. 

Key players: Diego Simonet (centre back), Federico Vieyra (right back), Matias Schulz (goalkeeper)
Qualification for Egypt 2021: 2020 South and Central America Championship – 1st place
History in tournament: 1997: 22nd, 1999: 21st, 2001: 15th, 2003: 17th, 2005: 18th, 2007: 16th, 2009: 18th, 2011: 12th, 2013: 18th, 2015: 12th, 2017: 18th, 2019: 17th 
Group at Egypt 2021: Group D (Denmark, Bahrain, Argentina, DR Congo)