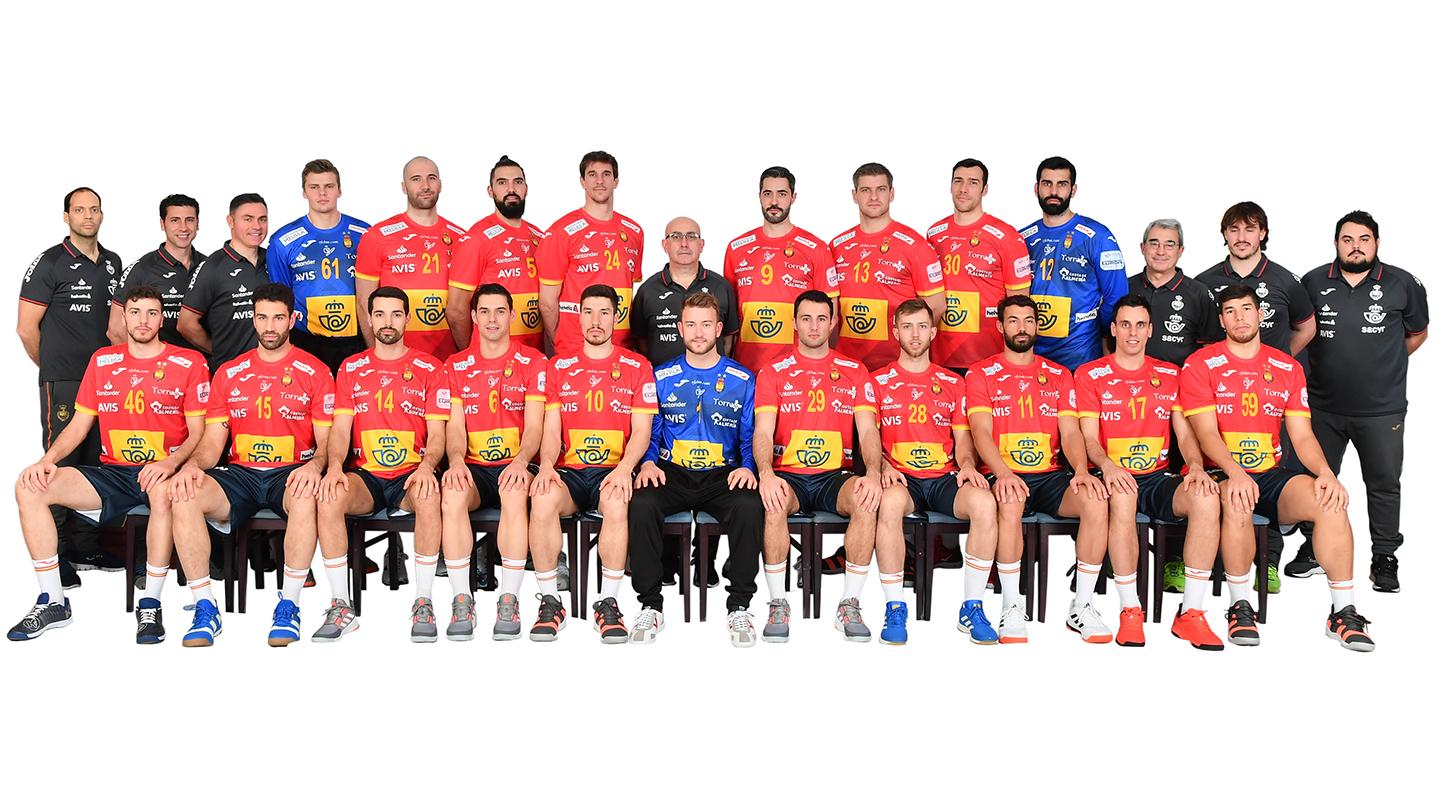 Spain
Spain
Team Players
Team Info
Since clinching the gold medal in the 2005 IHF Men's World Championships, Spain have always been a contender for the top podium spot.
'Los Hispanos' finished with a perfect record at the 2013 IHF Men's World Championship on home soil and have lost only eight of their last 44 World Championship matches.
Winning the Men's EHF EURO 2020 put a target on their back, yet Spain remain undeterred and are vying for their third gold medal that would put them in fourth place, only behind France, Sweden and Romania for the record of most Men's World Championship titles.
Since January 2020, coach Jordi Ribera has been working tirelessly to plan for the Egypt 2021 championship, despite not being able to actually see the team or interact with the players on the court for ten months, between January and November 2020.
Surely, there will be changes, as Julen Aguinagalde, the All-star line player of Spain 2013 was not called up for the first EHF EURO Cup games in November.
Younger players will surely be ushered in slowly in the next months, as the likes of centre back Ian Tarrafeta, right wing Kauldi Odriozola or left back Ander Izquierdo have been already called up, but the good news for Ribera is that team captain Raul Entrerrios, now 39, will be still there when Egypt 2021 throws off.
"Raul is the team captain, but he will still have to earn his place with good performances at Barça, he understood that and I am very happy to still have a competitive team, with fire in their bellies," said Ribera.
With their status as favourites cemented by their recent performances, Spain have been drawn in one of the toughest groups of the World Championship, alongside Tunisia, Brazil and Poland.
Coach Jordi Ribera is very familiar with Brazilian handball, having served as the men's national team coach in two stints, between 2005 and 2008 and between 2012 and 2016.
"This is the most complicated group from this tournament, because all the teams have a good level and can spring surprises. Tunisia was the second-best African team in 2020, Brazil are one of the best teams in South America, while Poland is on an upward trajectory in Europe," said Ribera.
However, as much as Ribera would like to downplay the facts, Spain will be the favourite – with an experienced side whose mettle has been tested over the course of the last decade.
"Three teams progress from this group and we will probably meet Germany and Hungary in the next round, therefore we would need to proceed with caution and the maximum number of points available," added Ribera.
Appointed in 2016 by the Royal Spanish Handball Federation, Ribera has been one of the most successful coaches in history for Spain, and his contract was extended for another four years in September.
"Four years ago, we had an idea to build all national teams with the same identity and same values and this has worked wonders. We created our own game plan and I am happy to proceed to work for the next Olympic cycle, searching for great players that could help us," concluded Ribera.
Until Paris 2024, Ribera will still have his work cut out, starting with the World Championship in Egypt. Riding the wave, Spain are definitely in the mix for another win. Building upon their success at the Men's EHF EURO 2020 and with a few tweaks under the hood, anything can happen.

Key players: Gonzalo Perez de Vargas (goalkeeper), Alex Dujshebaev (right back), Raul Entrerrios (centre back) 
Qualification for Egypt 2021: Men's EHF EURO 2020 – Winners 
History in tournament: 1958: 12th, 1974: 13th, 1978: 10th, 1982: 8th, 1986: 5th, 1990: 5th, 1993: 5th, 1995: 11th, 1997: 7th, 1999: 4th, 2001: 5th, 2003: 2005: 1st 2007: 7th, 2009: 13th, 2011: 3rd, 2013: 1st, 2015: 4th, 2017: 5th, 2019: 7th
Group at Egypt 2021: Group B (Spain, Tunisia, Brazil, Poland)