Denmark

Coach: Nikolaj Jacobsen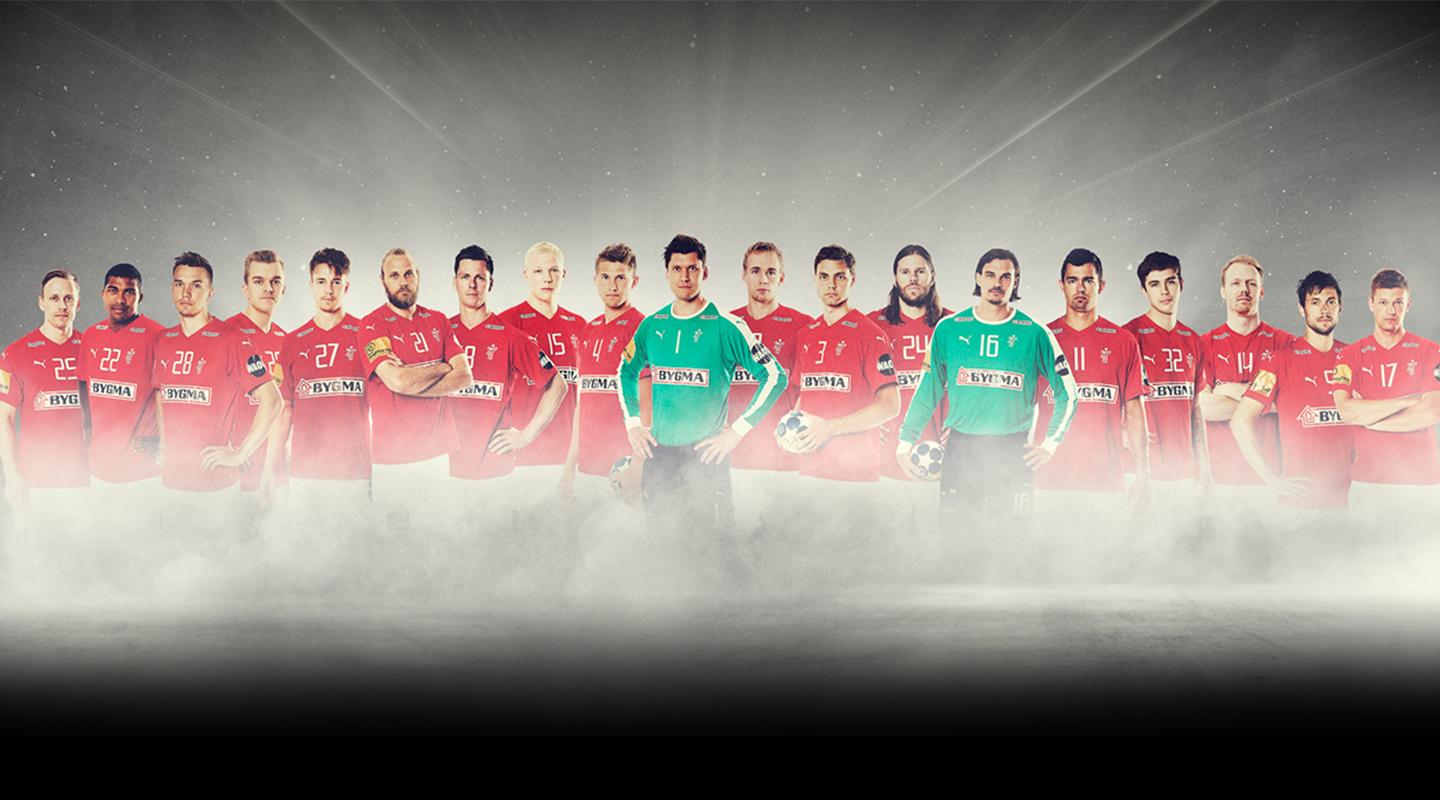 Denmark
Denmark
Team Players
Team Info
For the first time, Denmark will enter the IHF Men's World Championship as the title holders. At Egypt 2021, due to the postponement of the Olympic Games, they will also take the court as current Olympic champions. 
However, even Denmark themselves will not take these factors as representative of their chances at the World Championship, as their most recent campaign at a major international event saw the Scandinavian side face a tough lesson. 
One year after winning the world title on home soil in Herning, in January 2019, Denmark were to contest the European championship held in Sweden, Austria and Norway. With their preliminary round group based in Malmö in Sweden's south, less than 30 minutes by train from the Danish capital Copenhagen and therefore bringing an expectation that mainly Danes would fill the Group E arena, Denmark appeared to have perfect circumstances for another almost-home campaign. 
However, a one-goal loss to Iceland in the first round followed by a draw with Hungary meant Denmark lost the chance to control their own fate. Relying on the other results in the group, Denmark's round 3 win versus Russia was not enough to secure one of the two tickets to the main round, and the Scandinavian nation not only bowed out of the running for the trophy but recorded their lowest ever final ranking at the continental event, 13th. 
Denmark's Group D opponents at Egypt 2021 will undoubtedly need to be prepared to face a squad highly motivated to avoid a repeat of their EURO 2020 tale. Coach Nikolaj Jacobsen will surely be able to motivate his star-studded squad, and we can expect to see the likes of current IHF World Player of the Year Niklas Landin and fellow nominees Mikkel Hansen and Rasmus Lauge in their best form, as they will certainly come out of the gates at full throttle. 
Aside from three-time IHF World Player of the Year and 2019 IHF Men's World Championship Most Valuable Player Hansen, Landin and Lauge, Denmark's line-up boasts many top players. One of Denmark's problems at the EHF EURO 2020 was the absence of key wings Casper Mortensen (2018 EHF Player of the Year), Magnus Landin and Lasse Svan, all of whom were injured. While a country like Denmark has no shortage of wings with the ability to be lethal on the fast break and reliably contribute goals from position, the three had been critical to Denmark's successes in recent years – and at least two of them are back in the squad for Egypt 2021. Only Mortensen will have to miss the World Championship as he got injured again, in the beginning of November. 
"We look forward to participating in a championship once again. It has been a odd year – we haven't practiced much together as a national team and it will, without a doubt, affect the quality of the games," says coach Jacobsen. "I do hope though, that we can play at a high level. I wish all the teams good luck and I hope that all players and staff members stay safe during this pandemic."
Denmark's victory at their home World Championship in January 2019 meant that they joined an elite group to have won all three major international titles – world, Olympic and continental. Their first Olympic gold medal had come only three years prior, at Rio 2016, while their EHF EURO titles were won in 2008 and 2012. They are no stranger to semi-finals, having reached the penultimate stage at the World Championship 10 times before topping the podium, once at the Olympic Games (Los Angeles in 1984) and eight times at the EHF EURO. 
Despite their EHF EURO 2020 – or perhaps, because of it – Denmark remain a favourite for the Egypt 2021 title.
"Our chances to reach the main round are good – but I have huge respect for the teams in our group and in our half [for the main round]. We will do our best to defend the world title and we look forward to playing in Egypt," concludes Jacobsen. 

Key players: Mikkel Hansen (left back), Niklas Landin (goalkeeper), Rasmus Lauge (centre back)
Qualification for Egypt 2021: 2019 IHF Men's World Championship – 1st place 
History in tournament: 1938: 4th, 1954: 5th, 1958: 4th, 1961: 5th, 1964: 7th, 1967: 2nd, 1970: 4th, 1974: 8th, 1978: 4th, 1982: 4th, 1986: 8th, 1993: 9th, 1995: 19th, 1999: 9th, 2003: 9th, 2005: 13th, 2007: 3rd, 2009: 4th, 2011: 2nd, 2013: 2nd, 2015: 5th, 2017: 10th, 2019: 1st
Group at Egypt 2021: Group D (Denmark, Argentina, Bahrain, DR Congo)