Norway

Coach: Christian Berge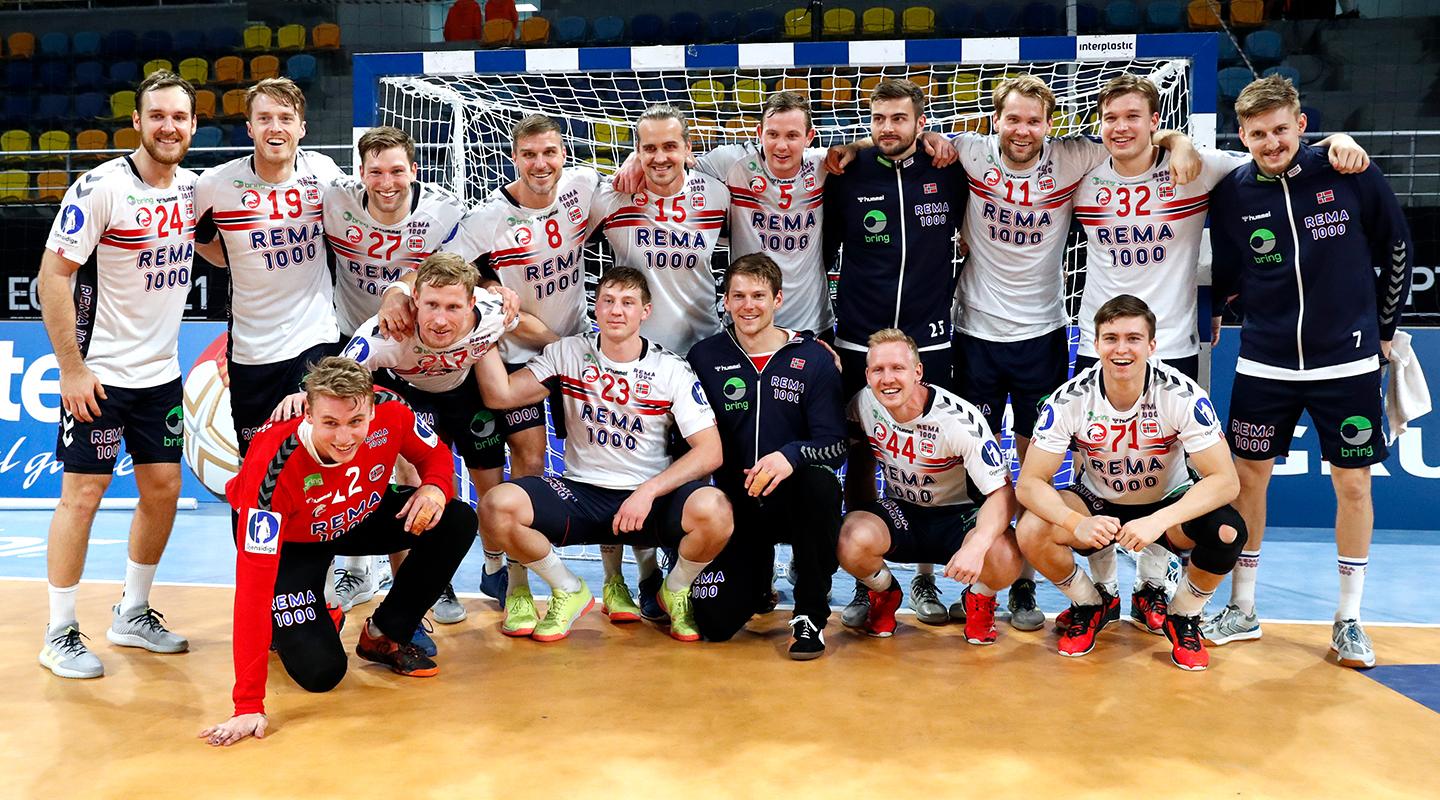 Norway
Norway
Team Players
Team Info
Despite moving up to sit at the top table of international handball over the last four years thanks to two World Championship silver medals (2017, 2019) and a bronze European championship medal (2020), Norway's men's team have only ever appeared at one Olympic Games.
That solitary appearance was at the first-ever Olympic Games to feature indoor handball – the 1972 edition in Munich – a tournament they qualified for after finishing second in the then European qualification tournament. 
Now, in 2021, Norway will be hoping history repeats as they prepare to face Brazil, Republic of Korea and Chile in the Tokyo Handball Qualification 2020 Tournament 1 in Montenegro.
Norway had originally been due to host the tournament at the Trondheim Spektrum, but the host nation was switched due to the COVID-19 regulations in place in the Scandinavian country.
With just the top two going through to Tokyo 2020, Norway have a good historic record against their opponents, according to handball.no. The Europeans have played Chile just once, at the 2019 IHF Men's World Championship in Germany/Denmark, winning 41:20. Brazil have been faced seven times, with six Norwegian wins, including a 30:26 victory last time out in a pre-Germany/Denmark 2019 warm-up. 
Republic of Korea and Norway have clashed four times, with the Scandinavian side winning three, the including the most recent match, a 34:32 main round victory at the 2007 IHF Men's World Championship in Germany.
Despite Norway's recent medal haul, the 2021 IHF Men's World Championship saw them finish in sixth, a tournament which many observers had said they were one of the big favourites to not only medal in but win.
However, they got off to the worst possible start, losing their opener against France, which meant their progression through to the quarter-finals was not in their own hands despite five subsequent wins in a row, against Switzerland, Austria, Portugal, Algeria and Iceland.
Only after France beat Portugal in the final main round game of Norway's group, did Christian Berge's side know they were in the last eight, with the Norway coach seeing his side soundly beaten 26:31 by Spain in a game where influential centre back Sander Sagosen went off injured in the 17th minute.
THW Kiel's 2020 Champions League winner Sagosen top-scored in Egypt, with 54 strikes followed by Goran Johannessen (25) and both are in Berge's 19-man squad for Montenegro, announced last week (23 February). 
Berge, who has been Norway coach since 2014, but who recently revealed he talked to German club Rhein-Neckar Löwen, has named 16 players from the 20-man squad which played in Egypt, after cutting down an initial 35-name provisional squad.
The three added players who were not in the 2021 IHF Men's World Championship squad, are HSG Wetzlar's centre back Magnus Fredriksen along with SC Magdeburg's line player Magnus Gullerud and SG Flensburg-Handewitt's right back Magnus Rod who both missed Egypt 2021 due to injury (back and wrist respectively). 
Left backs William Aar and Sander Overjordet, line player Henrik Jakobsen and right back Eivind Tangen are dropped from the world championship squad with both Aar and Overjordet in the Norwegian men's European Championship qualification squad for March, as Norway have effectively an A and B senior team playing in different competitions concurrently due to Norwegian government COVID-19 restrictions and playing calendar pressures.
Berge's squad for Montenegro features 11 players who still have a bad taste in their mouths from the Rio 2016 Olympic Qualification Tournament in Denmark where the Norwegians held qualification in their hands but saw Denmark and Croatia grab a spot in South America instead.
Their 25:25 draw against the hosts was ultimately the difference between a ticket to Brazil or staying at home with Norway's Magnus Jondal seeing his shot saved with just over 60 seconds remaining. And while the Norwegian players enjoyed their holidays that summer, Denmark would go on to win Olympic gold.
Norway had already missed out via the qualification tournament route in the 2008 Olympic cycle, losing to France and Spain in Paris with a team featuring Bjarte Myrhol and Borge Lund, now assistant coach.
These days, Norway are powered through games by Sagosen, recognised as one of the greatest talents in men's handball, but team captain Myrhol (251 national team appearances since his 2003 debut), along with Jondal (165), Kristian Bjornsen (135), Gullerud (134) and Christian O'Sullivan (131), provide a wealth of experience and steel.
23-year-old Magnus Fredriksen, 21-year-old Simen Holand Pettersen, 24-year-old Thomas Solstad and 20-year-old Aleksander Blonz represent the future.
For their club handball, the Norwegian men do not travel much, with 18 players based in northern Europe, 13 of which ply their trade at German clubs, three at home and one each in Sweden and Denmark. Right back Kent Tonnesen, who missed the Rio 2016 qualification tournament due to injury, plays in Hungary, for Veszprem.
"On the plane home I sat with a feeling of not having achieved what we wanted, and it is very descriptive of how the championship turned out; it did not go as we wanted," said Myrhol to handball.no, reflecting on Norway's Egypt 2021 experience where he returned to action following shoulder surgery.
"Pressure of expectations is just a sign that you are doing something right," he added. "We live an extremely result-oriented life and everything we do is measured in results. When they are not good enough, we must face the consequences."
He will be hoping the only consequence from Montenegro is having to book a plane ticket to Asia this summer.

Key players: Sander Sagosen (left back), Torbjorn Bergerud (goalkeeper), Christian O'Sullivan (centre back), Bjarte Myrhol (line player)
Qualification for Tokyo Handball Qualification 2020: 2019 IHF Men's World Championship – 2nd place
History in Olympic Games: 1972: 9th
Tokyo Handball Qualification 2020 – Tournament 1: Norway (NOR), Brazil (BRA), Chile (CHI), Republic of Korea (KOR)