Brazil

Coach: Marcus Oliveira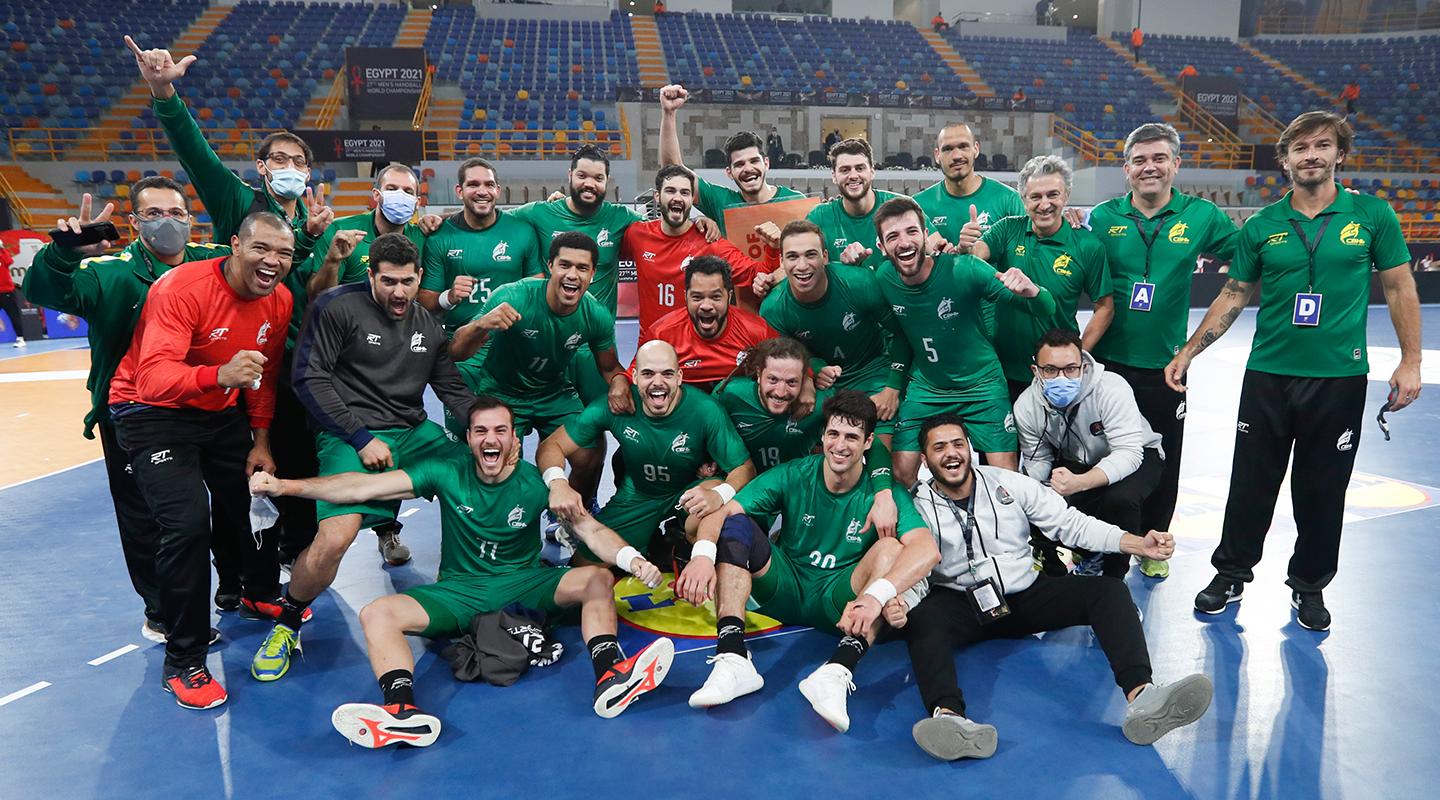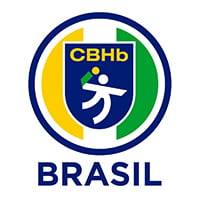 Brazil
Brazil
Team Players
Team Info
While Brazil were finishing second at the 2020 South and Central America Handball Confederation (SCAHC) Championship last January, their attention was also on both the European and African Championships, running concurrently.
The reason? They were hoping for Egypt to win the CAHB Men's African Championship, which they did, and the following day were hoping for Norway, Germany, Sweden, Croatia or Spain to win the European Championship, and Spain did.
This pair of results meant that Brazil's ninth-place finish at the 2019 IHF Men's World Championship in Germany/Denmark would be enough to see them through to Tokyo Handball Qualification 2020 Tournament 1.
They now prepare to face Chile – who they beat by 12 (32:20) at that SCAHC Championship – Norway and Republic of Korea in Podgorica, Montenegro next month.
The last time Brazil's men found themselves in an Olympic Games Qualification Tournament was back in 2012 and it was not a good experience as they lost to eventual London 2012 silver medallists Sweden, as well as Hungary, defeating only the then FYR Macedonia to finish third and miss out.
Their first Olympic Games experience was Barcelona 1992, gained by winning the previous Pan American Games, a record that would continue for Atlanta 1996, as well for Athens 2004 and Beijing 2008. A second place at the 1999 Pan American Games was not enough to see the gold and greens through to Sydney 2000.
Their most-recent Olympic Games experience was on home soil at Rio 2016, a competition they automatically qualified for and which also saw their highest Olympic Games ranking – a seventh place.
The 20-name squad named by coach Marcus 'Tata' Oliveira for Montenegro includes three players who played in that 2012 qualification tournament in Sweden – Henrique Teixeira, Fabio Chiuffa and Vinicius Teixeira – plus Leonardo Bortolini, who is now assistant coach, and all four will be desperate for history to not repeat itself.
In fact, Bortolini has played an important role in the most recent history of the Brazilian men's team on the international stage. 
Ahead of the 2021 IHF Men's World Championship in Egypt, coach Oliveira tested positive for COVID-19 at their pre-tournament camp in Portugal and was not able to travel to North Africa for any of Brazil's six games, just like their star player, Barça left back Thiagus Petrus.
This meant that Bortolini assumed coaching duties but the Egypt experience was ultimately disappointing for South Americans, despite an impressive last-second 29:29 draw against eventual bronze medallists Spain in their opening match.
This was followed up by an underwhelming 32:32 tie against Tunisia – although the nature of Brazil's comeback from two goals down with just 36 seconds remaining was impressive. Three European losses in a row (23:33 vs Poland, 23:29 vs Hungary, 24:31 vs Germany) then followed before an easy 20-goal win against debutants Uruguay which would see them secure 18th place overall.
Petrus' Barça teammate Haniel Langaro top-scored for Brazil in Egypt with 30 goals in six games and he was one of the most utilised players, alongside Guilherme Torriani, Rogerio Moraes and Gustavo Rodrigues, with four hours of play each, alongside goalkeeper Rangel da Rosa, who played the most out of the three shot-stoppers at over three hours.
The relatively new left wing Torriani was brought into the Egypt squad late on, as a replacement for the most experienced Brazilian (220 appearances) in the squad for Podgorica – Felipe Borges – after the fellow left winger contracted COVID-19 pre-tournament. 
The least-experienced in the squad for Montenegro is the Spain-based (Guadalajara) right back Arthur Pereira, who is set for his full senior debut as he joins the squad to replace Jose Toledo, who injured his knee ligaments in Egypt.
"We are ready to play a great Olympic Qualification Tournament and will enter the court to seek classification at all costs," said coach Oliveira to the Brazilian Handball Federation website on Friday (26 February).
"Norway are a very high quality team, who are the top echelon of world handball [while] Korea and Chile are consistent teams and we need to be very careful throughout the games [against them] – we have the conditions for classification, but we will only succeed if we are very applied all the time."

Key players: Felipe Borges (left wing), Rogerio Moraes (line player), Thiagus Petrus (left back), Rangel da Rosa (Goalkeeper)
Qualification for Tokyo Handball Qualification 2020: 2019 IHF Men's World Championship – 9th 
History in Olympic Games: 1992: 12th, 1996: 11th, 2004: 10th, 2008: 11th, 2016: 7th
Tokyo Handball Qualification 2020 – Tournament 1: Norway (NOR), Brazil (BRA), Chile (CHI), Republic of Korea (KOR)