France

Coach: Guillaume Gille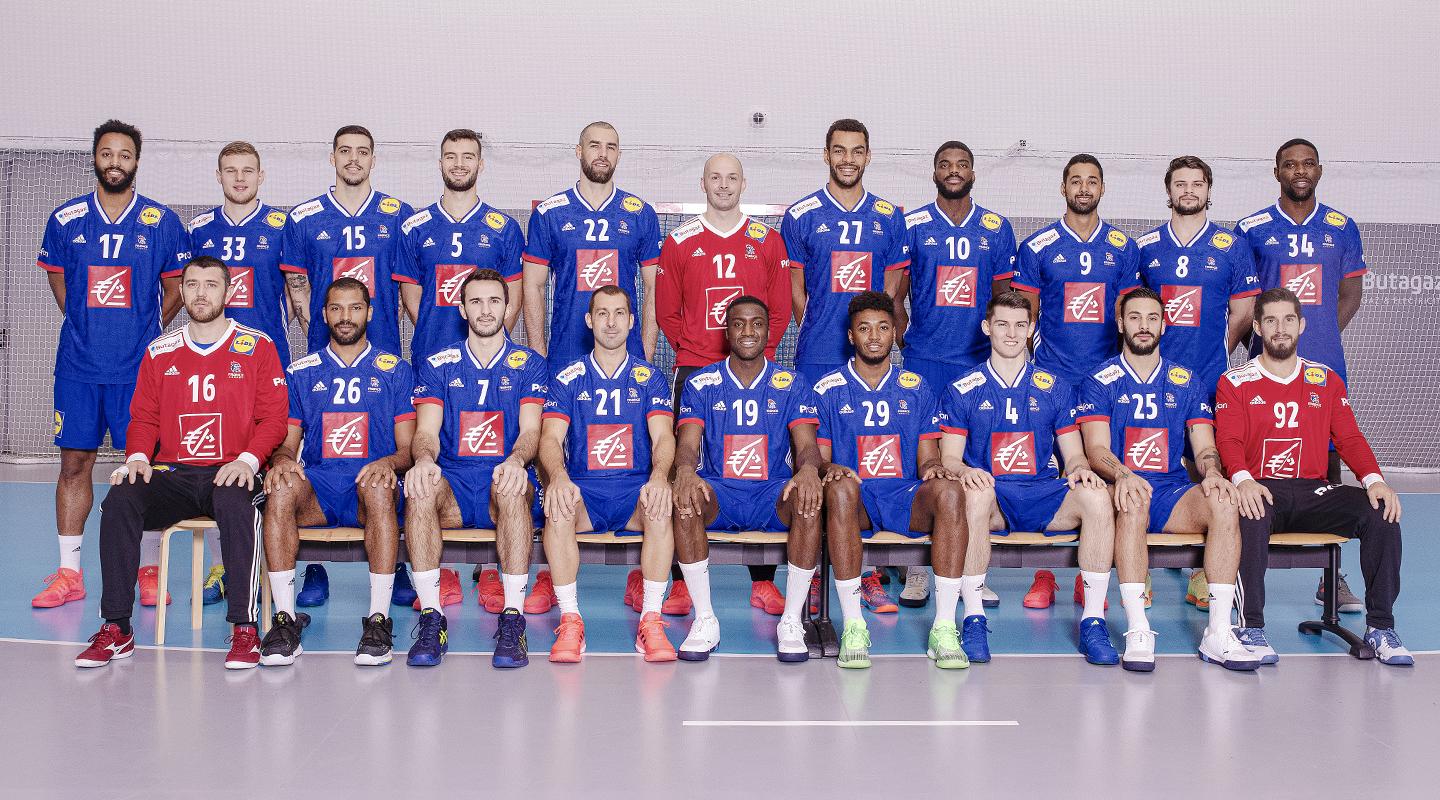 France
France
Team Players
Team Info
Since their first Olympic Games participation in 1992, France have never finished lower than sixth place, winning two gold medals, a silver and a bronze.
Their golden generation, who secured wins at Beijing 2008 and London 2012 is now gone, but a new one is emerging, finishing fourth at the 2021 IHF Men's World Championship in Egypt, after starting the tournament with seven wins in a row.
Coach Guillaume Gille knows a thing or two about winning gold at the Olympic Games, being one of the core members of the successes in 2008 and 2012. Now, in his coaching position, Gille hopes to repeat the antics at Tokyo 2020.
With young and hungry players like Dika Mem, Nedim Remili or the bright surprise on the left wing, Hugo Descat, France are likely to progress from the group phase, despite facing powerhouses like Norway, Germany and Spain and emerging South American sides Brazil and Argentina.
Experience is key in a tournament like the Olympic Games and Gille will be sweating over the fitness of key player Nikola Karabatic, himself a gold medallist in the competition in 2008 and 2012.
Karabatic's influence over the French side is next to none, both as a player and as a leader, having scored the second most goals in the team's history, 1,210. Yet, his form is untested, having just come back after a serious knee injury.
"I don't know if I'll be 100% fit but that's my goal. I want to be ready to prepare for the Games and have the chance to fight for a place in the team," said Karabatic to the official website of the competition, Tokyo2020.org, in March.
However, France are more than a one-trick-pony and proved themselves even without Karabatic at Egypt 2021. Moreover, despite their 28:29 loss against Portugal in the last game, they turned out to be a sturdy side, winning the Tokyo Handball Qualification 2020 – Tournament 2 they hosted in Montpellier, with clear wins against Croatia (30:26) and Tunisia (40:29).
At Tokyo 2020, France will face Spain once again, after conceding a painful 29:35 loss in the bronze-medal game at Egypt 2021, while also setting up a game against Norway, against which they have lost only once in the last five mutual games.
With a mix of attacking prowess and good defence, 'Les Experts' are likely to be one of the teams to beat, if they arrive healthy and rested in Tokyo.
 
Key players: Kentin Mahe (centre back), Nikola Karabatic (centre back), Dika Mem (right back)
Qualification for Tokyo 2020: Tokyo Handball Qualification 2020 Tournament 2 – 1st place 
History in Olympic Games: 1992: 3rd, 1996: 4th, 2000: 6th, 2004: 5th, 2008: 1st, 2012: 1st, 2016: 2nd 
Group at Tokyo 2020: Group A (Norway, France, Germany, Brazil, Spain, Argentina)