Brazil

Coach: Samuel Vieira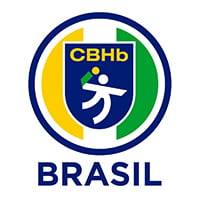 Brazil
Brazil
Team Players
Team Info
In Brazil, wheelchair handball made its debut in 2005, in the city of Toledo, Paraná. Professor Décio Roberto Calegari and his collaborators developed the rules for the practice of handball in a wheelchair, trying to create a dynamic, inclusive and low-cost sport, which culminated in the creation of Wheelchair Handball Four-a-Side.
The main competition of the sport at the national level is the Brazilian Wheelchair Handball Championship. There have already been 12 editions of the national championship, with the first edition having taken place in 2009. This year, the championship is scheduled to take place in December.
Currently, the Brazilian Handball Confederation (CBHb) estimates an average of about 400 wheelchair handball athletes in Brazil and about 25 teams around the country, distributed in the South, Southeast and Northeast regions. In addition, the modality is already practiced by male and female teams, separately.
The discipline has taken over the main countries of South America and is gaining more and more space in new Latin American nations and around the world.
It is because of its dynamism and the low-cost model that its popularity soared in Brazil, with great ambitions towards the future.
In addition to Brazil, which has traditionally been a pioneer of the sport, Argentina, Bolivia, Chile, Colombia, Panama, Venezuela and Uruguay already have national initiatives for Wheelchair Handball. Ecuador, Paraguay, El Salvador and Costa Rica are making their steps to start.
Altogether, it is estimated that 700 people with disabilities practice Four-a-Side/HCR4 in South and Central America, therefore Brazil record roughly 60% of the players in the region.
For the first-ever edition of the IHF Four-a-Side Wheelchair Handball World Championship, Brazil will have 14 players in the roster, with nine men and five women in the squad.