Danes beat European champions, claim fifth place
28 Jul. 2019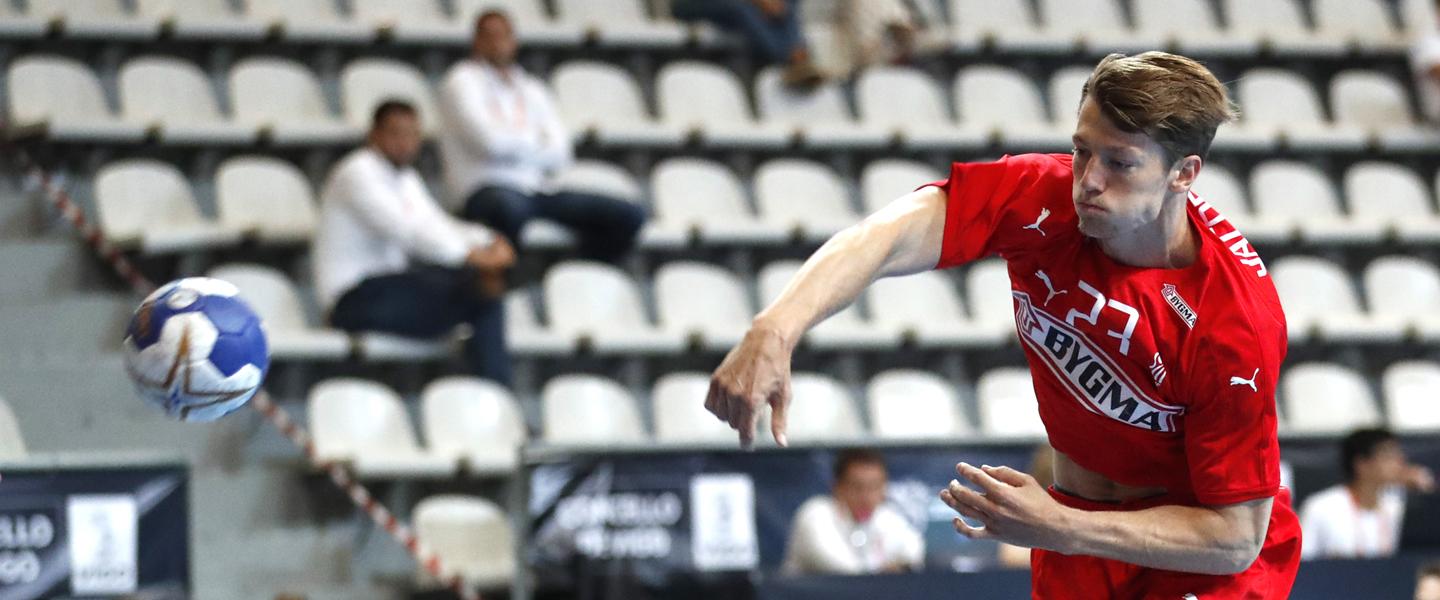 At the beginning of Spain 2019, Denmark's right wing Nikolai Vinther told IHF.info that they had "a lot to prove to people" after finishing 12th at the 2018 M20 EURO, held in, and won by, Slovenia which was not enough to qualify with directly, but they eventually got a place at the championship in March, appearing as a substitute nation for the Africa continent.

By beating the Slovenians today 34:26 in the 5/6 placement match in Vigo to claim fifth spot, they went some way to proving something but the finish is their lowest in the competition since 2013 (13th) and second-lowest since 2001, where they placed sixth.

For Slovenia, it is their second-highest ranking after two third positions in 2003 and 2009.

5/6 Placement Match
Denmark vs Slovenia 34:26 (21:14)
As Travesas Sports Hall, Vigo
By the 12th minute in this 5/6 placement match at the 2019 IHF Men's Junior World Championship, Slovenia coach Sasa Prapotnik had already taken his second time out having watched his team score just four times, compared to the Danes already reaching double figures (10:4).
But it did not work, even with a goalkeeping change as Gasper Dobaj was replaced by Mark Ferjan after the quarter-of-an-hour mark.
Denmark were having fun in attack, scoring at will and when Emil Jakobsen scored his fifth goal, the echoes of the shot hitting the advertising boards emphasised the power and strength of his side at that point (12:5, 16th minute).
Coach Stefan Madsen took a Denmark time out in the 22nd minute, but with his side 16:8 at that point it was nothing of concern.
However, Slovenia's Gregor Ocvirk, looking to push his claims to win the title of top-scorer – he had started the match joint top with 70 goals – had to work hard to inspire his lacklustre team and with just two goals to his name in the match, his grasp on the title could be short-lived as Portugal's Diogo Silva lies two goals behind with his team taking on Egypt in the bronze medal match next.
Ocvirk even berated teammate Stefan Zabic when Denmark took a 21:13 lead just before the half-time break as he maybe realised his dreams of finishing fifth and topping the scoring table were rapidly dissipating.
The second half saw Slovenia fail to get near to the Danes, never coming closer than five and with five minutes remaining the Scandinavians led by eight (32:24) to confirm that top five spot.
"I am very proud of my players who were disappointed to lose to France but came back hard and ended up in fifth place," said Denmark coach Stefan Madsen to SpainHandball19.com. "This is important to us and reflects the team is mentally very strong."
Best Player of the Match: Frederik Tilsted (DEN)