Angola

Coach: Filipe de Carvalho Pinto da Cruz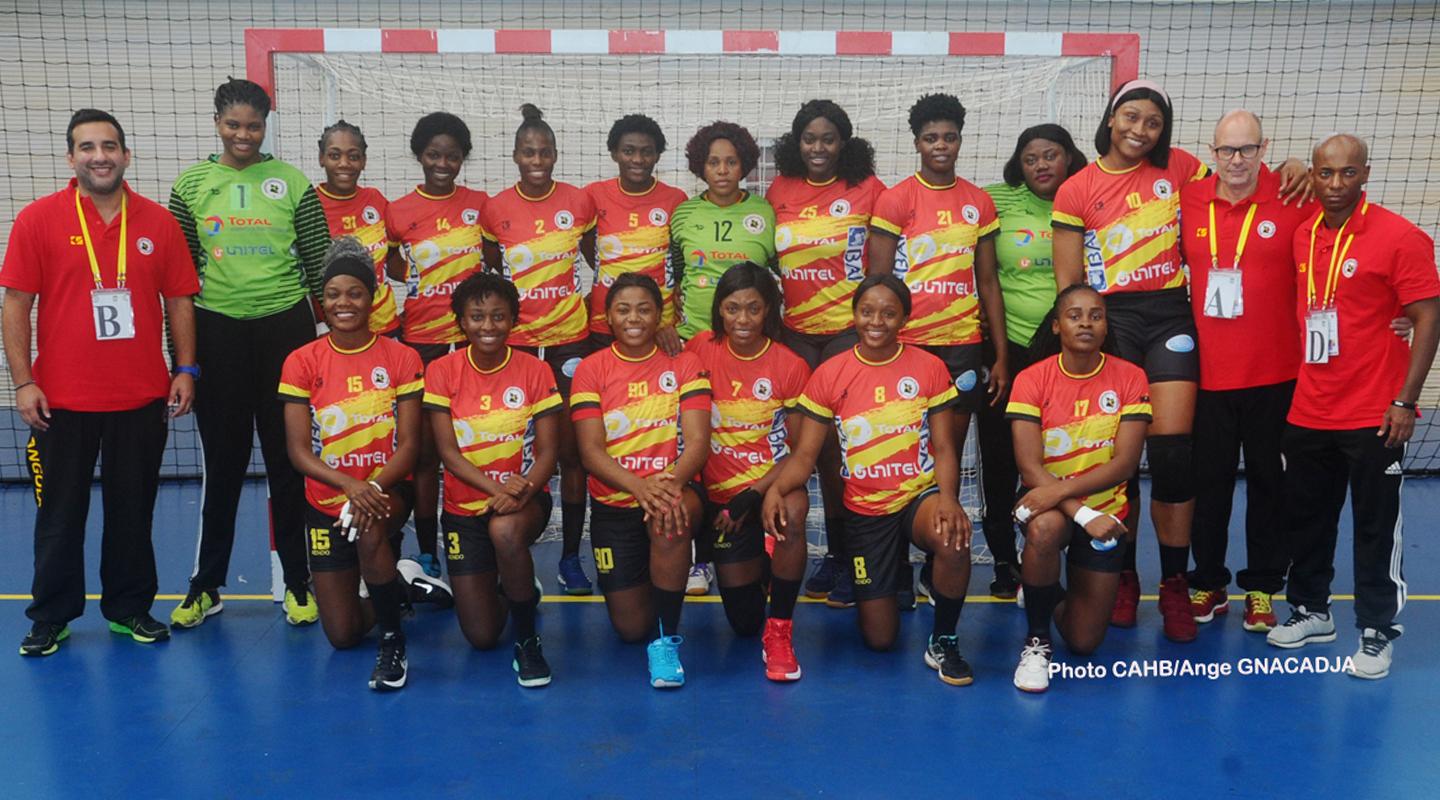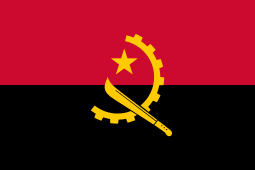 Angola
Angola
Team Players
Team Info
Out of the 24 men's and women's teams at Tokyo 2020, Angola's women represent the best-prepared in terms of recent competitive action.
After it was delayed by six months due to COVID-19, Angola picked up their third-straight CAHB Women's African Championship title – and 14th overall – exactly five weeks before the Opening Ceremony in Japan.
That African success in Yaounde, at Cameroon 2021, saw them win four of their five games easily, but their semi-final against Tunisa saw them behind at half-time, eventually drawing level after 60 minutes and then winning in additional time. That test over 70 minutes, the pre-event training camp and tournament schedule will see them arrive in Tokyo in more of a rhythm than their competitors.
But will it be enough? 
Consistent continental dominance from the Angolan women has meant their true world standing has not always been so clear. It is a dominance that has seen them qualify for every Olympic Games as the African representative since making their debut back at Atlanta 1996, when they finished seventh out of eight teams, losing all three of their matches.
Despite that seventh-placed rank, it is not their historically best performance in the Games – that was last time out, at Rio 2016, when they reached the quarter-finals by defeating both Romania and Montenegro in the group stage before losing to eventual gold medallists Russia in the last eight.
Eighth was where they ranked finally in Brazil but the success at the highest level was clear evidence of their place at the top table of global handball. 
Leading them at Rio was coach Filipe Cruz, who is back in the job after replacing Danish coach Morten Soubak earlier this year. Soubak had led the team to Tokyo 2020 at the African Qualification Tournament held in 2019, overseeing wins against fellow African nations at the most-recent IHF Women's World Championship – Japan 2019, DR Congo (29:21) and Senegal (22:14).
Cruz has a strong squad to choose from with a number of European-based players. Right wing Carolina Morais saw her side Vipers Kristiansand reach the DELO EHF FINAL4, while back court player Isabel Guialo scored 27 goals in the EHF European League Women for French side Fleury Loiret Handball.
Defensive line specialist, the 1,94m Albertina Kassoma, was in Romania with her side CS Rapid Bucuresti, while goalkeeper Helena de Sousa was with French top division side Saint-Amand Handball. Another key player, and dominant right back, Azenaide Carlos, scored 43 goals for RK Podravka Vegeta in the DELO EHF Champions League.
Kassoma was named in the Cameroon 2021 All-star Team alongside left wing Helena Gilda Simao Paulo and left back Guialo, who also took the Most Valuable Player award. Guialo, who will captain Angola at Tokyo 2020, was top scorer for her side at Rio 2016 with 35 strikes.
Coach Cruz will be relieved that not only those key, European-based players got through Cameroon 2021 unscathed after a long club season, but the rest of his squad too and will be looking to capitalise on their match-readiness to make it a consecutive Olympic triumph against Montenegro, who they face in their opening clash in Tokyo. They also take on the Netherlands in their third match, a team they lost to 28:35 at Japan 2019.
"We think that the group is balanced and we will analyse all opponents; each game has its history," said Cruz to ihf.info. "The European teams are the main favourites [and they] will have a say more than Korea, Japan and ourselves.
 
"[But] we believe in our potential and aspirations, and during the tournament we will approach the games with great courage and desire to win, naturally respecting all opponents. It is very important for Angola to represent Africa in this tournament and to be playing with the best teams from the continents. We hope to play good games and improve our ranking if possible."
Ahead of their time in Cameroon, Cruz's squad participated in a 12-day preparation camp in Portugal playing friendly games against local men's teams, and before arriving in the Olympic Village in Tokyo between 20 and 22 July, they will depart from Angola on 12 July for a 10-12-day camp in Tamana in Kumamoto Prefecture – home of the 2019 IHF Women's World Championship.
The Angola squad are sure to receive a warm welcome in the city on the island of Kyushu in the south-west of the country after making a big impression at the World Championship, where they finished 15th, their best rank since making the quarter-finals back in 2011.
 
Key players: Isabel Guialo (left back), Albertina Kassoma (line player), Helena de Sousa (goalkeeper), Azenaide Carlos (right back), Helena Gilda Simao Paulo (left wing)
Qualification for Tokyo 2020: 2019 CAHB Women's African Olympic Qualification Tournament – 1st place 
History in Olympic Games: 1996: 7th, 2000: 9th, 2004: 9th, 2008: 12th, 2012: 10th, 2016: 8th
Group at Tokyo 2020: Group A (Angola, Republic of Korea, Norway, Montenegro, Netherlands, Japan)