Hungary

Coach: Gábor Elek & Gábor Danyi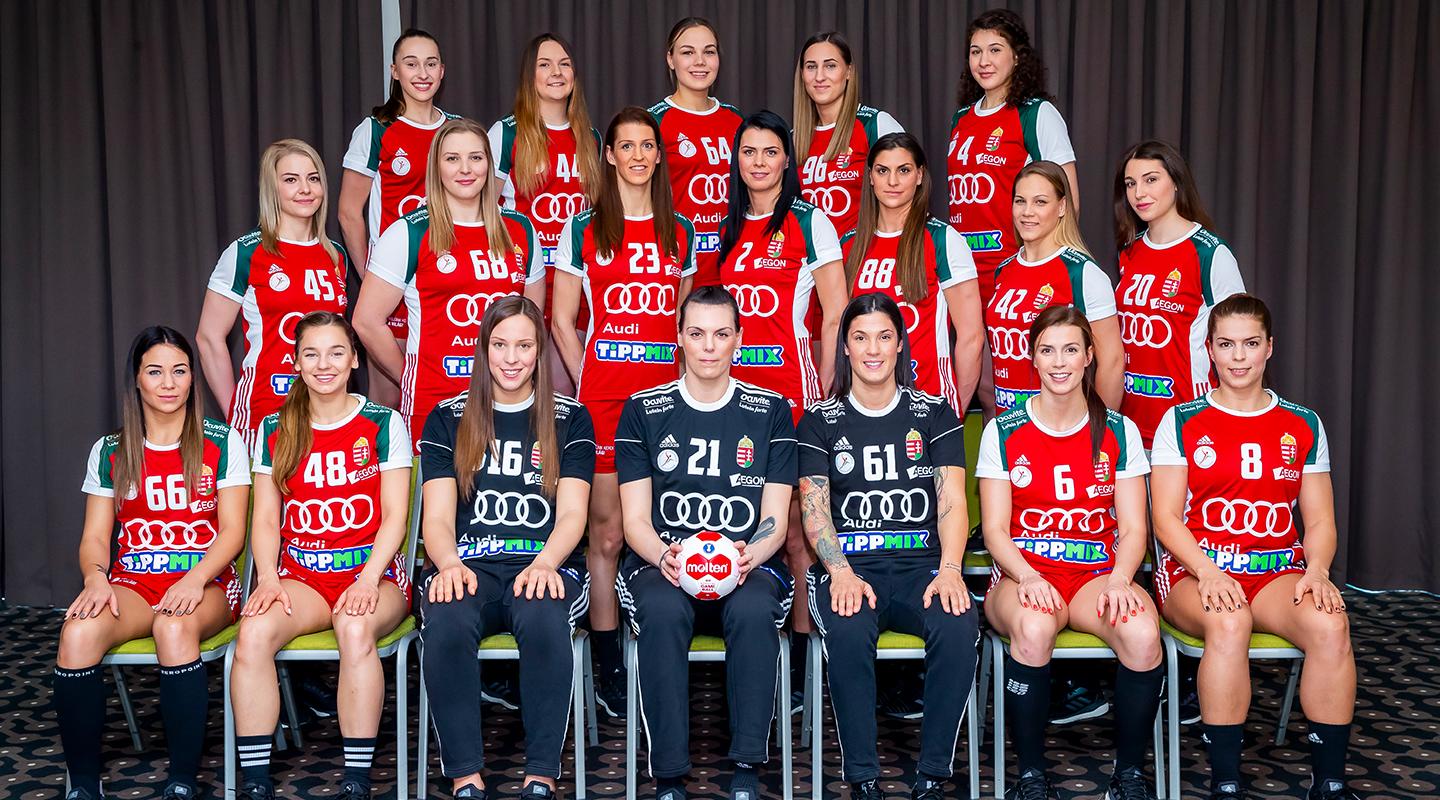 Hungary
Hungary
Team Players
Team Info
Only two teams, Norway and Republic of Korea, have won more medals at the Olympic Games than Hungary, who have three medals on their tally.
However, the Hungarian side have never struck gold in the competition, finishing second once, in 2000, and taking bronze twice, in 1976 and 1996.
Hungary have not qualified for the Olympic Games since 2008, making a long-awaited comeback at Tokyo 2020, after finishing second in the Tokyo Handball Qualification 2020 Tournament 2, which they hosted in Győr.
Sure, there was a loss against the reigning Olympic champions in that tournament, but led by a coaching tandem featuring Gabor Elek and Gabor Danyi, Hungary never left any doubt they would secure their berth.
This time around the feeling is that the team is rejuvenated, with a plethora of young players breaking into the ranks after winning the trophies at both the IHF Women's Junior (U20) World Championship in 2018 and at the Women's Junior EHF EURO in 2019.
Names like backs Noemi Hafra and Katrin Klujber are definitely worth a watch, having already proven themselves both internationally and at club level in the DELO EHF Champions League, yet their core is still based on experienced players, like Zsuzsanna Tomori and Aniko Kovacsics.
Kovacsics will be ready for Tokyo 2020 after undergoing shoulder surgery, as will back Sandra Szollosi-Zacsik, who also suffered a shoulder injury, but should be ready to go.
Legendary centre back Anita Gorbicz has been retired from international handball since 2018, but she's helping her much-beloved Hungarian side as a sporting director, after leading her team to a fourth-place finish at Beijing 2008.
Hungary have never finished lower than fifth at the Olympic Games, but the challenge will be bigger this time, as acknowledged by coach Gabor Elek.
"It is clear we have a tough group ahead, I think from the two pots, only the Netherlands and Spain were close opponents. We drew Spain, but we have a big challenge ahead of us. However, we want to proceed to the quarter-finals," said Elek, according to the Hungarian Handball Federation's official website.
Hungary's record against their opponents in Group B is also a blip on the radar for their ambitions. Against the ROC, Hungary have not won since 2006, conceding eight losses and earning three draws. 
France have also been a team Hungary have struggled against, losing four of the last five games and drawing the other, as the Hungarian side's last win against 'Les Bleues' came in 2010.
While their record against Spain and Sweden is better, Hungary have only won once against the Scandinavian side in official games in the past three games, the last coming in 2008.
Therefore, Elek and Danyi have a tough challenge on their hands, but Hungary's resilience has always been one of their best qualities.
 
Key players: Zsuzsanna Tomori (left back), Katrin Klujber (right back), Noemi Hafra (left back)
Qualification for Tokyo 2020: Tokyo Handball Qualification 2020 Tournament 2 – 2nd place
History in Olympic Games: 1976: 3rd, 1980: 4th, 1996: 3rd, 2000: 2nd, 2004: 5th, 2008: 4th  
Group at Tokyo 2020: Group B (Spain, ROC, Hungary, Sweden, France, Brazil)