Norway

Coach: Thorir Hergeirsson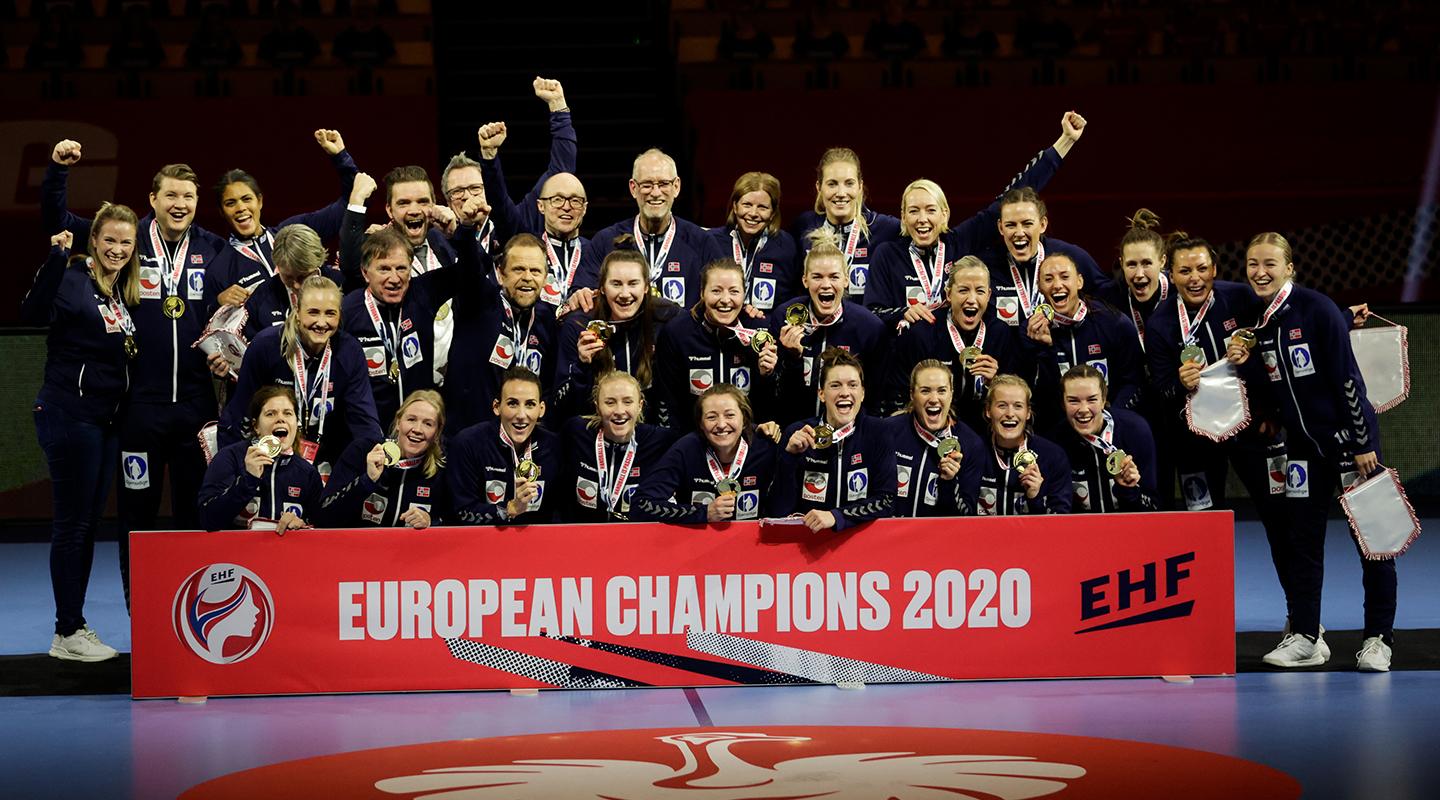 Norway
Norway
Team Players
Team Info
The Tokyo 2020 Olympic Games have already been very different for the Norwegian women's team – even before a ball has been thrown in Japan.
Despite being current European champions, having won the Women's EHF EURO 2020 held in Denmark last December, the continental qualification place had already been taken – by France – back in 2018, before anyone had even heard of the word 'COVID-19'.
This was the first part of Norway's worst-ever pair of consecutive finishes at a European and World Championship – fourth at the 2019 IHF Women's World Championship in Japan and fifth at that Women's EHF EURO 2018, a tournament where they missed out on a semi-final spot on goal difference.
Both the 2018 and 2019 events were Tokyo 2020 qualification opportunities and were a shock for Norway who had only once failed to medal in the European Championship since it started back in 1994 (6th, 2000). It was also the first time they did not stand on the World Championship podium since 2013.
This meant they had to appear in an Olympic Qualification Tournament for the first time ever, and it was a nervy affair, despite just three teams appearing in Podgorica, Montenegro at the Tokyo Handball Qualification 2020 – Women's Tournament 3.
A loss in their opening match against the hosts, who they will also face in Tokyo – 23:28 and described by their players as "not the real Norway" – was quickly put to bed the following day with a 29:24 victory over Romania, but they had to wait and rely on some maths to seal their spot in Asia. Romania went into their final game against Montenegro knowing if they won and scored enough goals they could dump Norway out, but in the end, they fell short, winning only 28:25 when 30:25 would have confirmed their place at the expense of the Norwegians.
Norway were not there to witness the near-miss as the squad had already departed the tiny Balkan nation, with coach Hergeirsson and his northern Europe-based players only finding out their Olympic dreams could be renewed upon landing.
Norway have won six Olympic Games medals, including gold in 2008 and 2012, in their seven appearances since their 1988 debut, equal to the Republic of Korea, making them one of the most successful women's – or men's – Olympic teams ever. Gold at Tokyo 2020 would see them equal Denmark's record of three Olympic golds (1996, 2000, 2004) and a seventh medal would see them sit as the undisputed Queens of Olympic handball.
Hergeirsson, who has collected more than 10 medals at major international tournaments with his Norwegian team including London 2012 gold and Rio 2016 bronze, has chosen an initial 22-name squad for some upcoming preparation matches against France.
But with limited numbers in an Olympic Games (15) and a relentless match schedule, Hergeirsson has to work his magic on squad selection which will include heavyweights such as Women's EHF EURO 2020 All-star Team members Camilla Herrem and centre back – and captain – Stine Oftedal (2019 IHF Female World Player of the Year), as well as the resurgent goalkeeper Katrine Lunde – who became the all-time Norwegian record appearance holder with 306 after her first game in Montenegro – plus Nora Mørk who has returned to full fitness following a lengthy knee injury.
Mørk was part of the Vipers Kristiansand team who won the DELO EHF Champions League at the end of May and forms the nucleus of Hergeirsson's squad of 22 who travelled to France on 22 June for a preparation camp. Mørk is joined in the national team by club teammates Lunde, Emilie Arntzen, Marta Tomac, Malin Aune, and the mighty Henny Reistad, who scored 88 goals in this season's Champions League including 22 in the final weekend and was named the MVP. In addition, Oftedal, Reistad and Mørk were all named in the DELO EHF Champions League 2020/21 season All-star Team. 
Also part of Vipers and the national team preparation camp will be the Norwegian handball legend Heidi Løke, who will join the team in France for their two matches against their hosts on 4 and 6 July, but she will not travel to Japan with the team on 12 July due to personal reasons, a decision supported by Hergeirsson who said the "door was always open" for the line player.
"I have good memories from previous Olympics, but this time it is right for me to prioritise differently, and stay at home with the family," said Løke who won gold in 2012 and bronze in 2016. "I'm still just as hungry and motivated for national team games, and the next Olympics is in just three years."
Korea are the first opponents for Norway, followed by Angola, Montenegro, the Netherlands and Japan
"Montenegro [are] a very tough team… Korea are always targeting the Olympic Games and Japan and Angola have improved a lot in recent years," said Hergeirsson about his Tokyo 2020 opponents.  
"No matter who you draw and meet, if you want to fulfil your expectations, you must win against every side. We remember the Olympics in London in 2012 well. We barely managed to advance to the quarter-finals and finished fourth in our group. But we won the competition, after we improved, so anything can happen."
 
Key players: Nora Mørk (Right Back), Camilla Herrem (Left Wing), Stine Oftedal (Centre Back), Henny Reistad (Centre Back)
Qualification for Tokyo 2020: Tokyo Handball Qualification 2020 Tournament 3 – 2nd place 
History in Olympic Games: 1988: 2nd, 1992: 2nd, 1996: 4th, 2000: 3rd, 2008: 1st, 2012: 1st, 2016: 3rd
Group at Tokyo 2020: Group A (Netherlands, Montenegro, Norway, Japan, Republic of Korea, Angola)

Team photo: Kolektiff Images