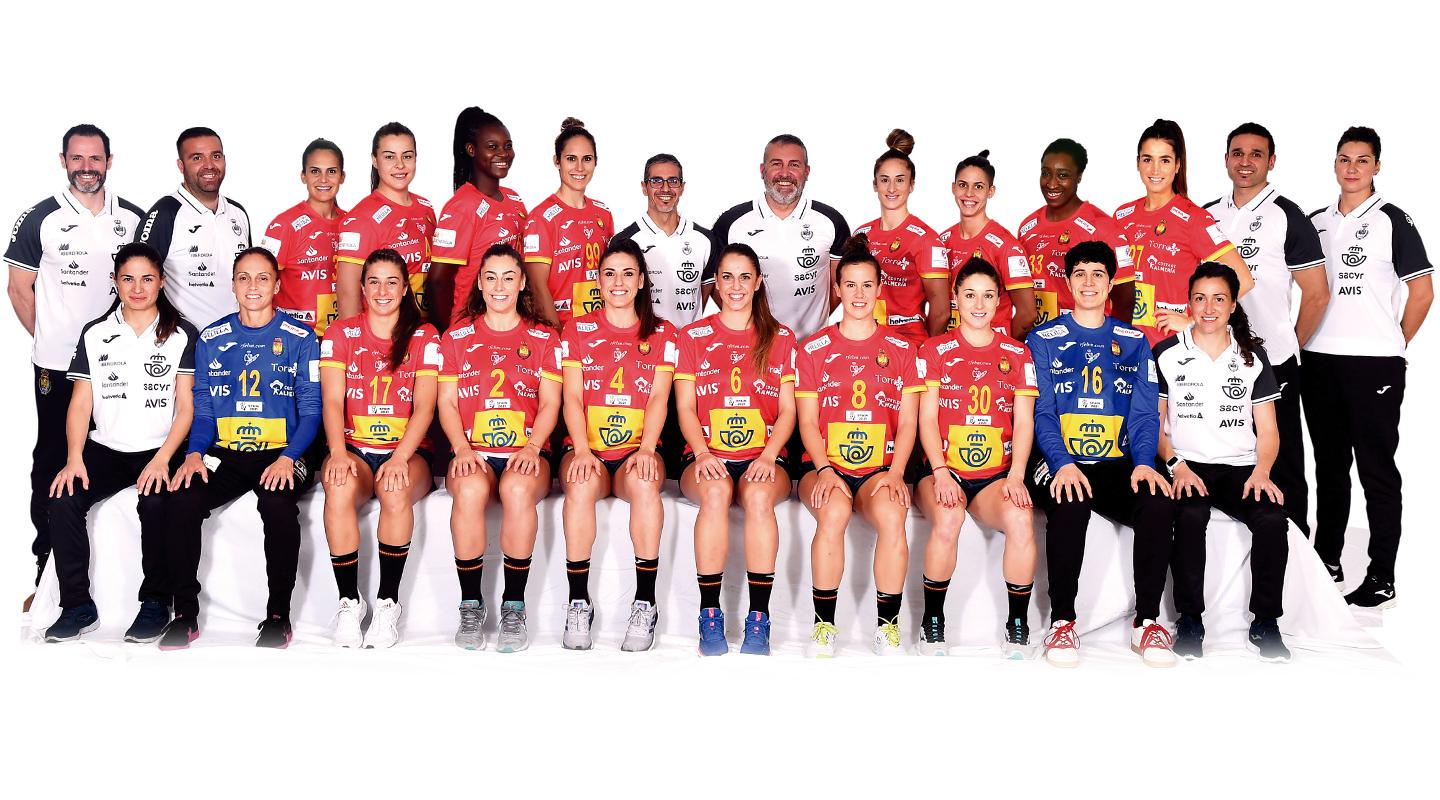 Spain
Spain
Team Players
Team Info
It is a crucial year for Spain, who will host the IHF Women's World Championship come December.
Therefore, a strong performance at the Olympic Games Tokyo 2020 is of the utmost importance, a morale booster in itself, with a crucial competition looming.
It goes without saying, then, that a medal is the objective for 'Las Guerreras', a team who has been through thick and thin in the past decade, a side whose mettle has been tested and who have always brought the same warrior-like mentality to every tournament.
The core is intact, featuring stalwarts like right wing Carmen Martin, centre back Nerea Pena and Silvia Navarro, who have stood tall throughout countless tournaments for the Spanish side.
Coach Carlos Viver will also welcome back centre back Alexandrina Barbosa with open arms, after she rehabbed from a knee injury suffered in December, which saw her season cut short.
Barbosa will be ready for Tokyo 2020 and it will be a long-awaited comeback to Japan, where the Spanish side earned the silver medal at the IHF Women's World Championship in Kumamoto in December 2019.
However, their path to their second medal in five editions at the Olympic Games goes through a tough group, which features another four European teams and South American powerhouse Brazil.
"It is the toughest draw we could have imagined," said Spain's coach, Carlos Viver.
"But we are happy in a way that we play against team we know very well, we have played several games against them in the past, therefore we know what to expect and we will prepare well," added the Spanish coach, according to the official website of the Spanish Handball Federation.
'Las Guerreras' have played to three draws against Sweden in the last 18 months, yet their record against the Scandinavian side is negative, winning only once in 13 games, with five games ending in a deadlock.
Spain also have a negative record against the ROC with only three wins in 14 games, as well as against France, to whom they have lost12 times in 16 games.
Therefore, any misstep will be costly if Spain are to proceed from the group phase, an objective they have completed at every Olympic Games in which they have competed – in the current format of the competition.
Yet, Japan brings back good memories for the Spanish side, who embarked on a superb journey in December 2019 to seal their best-ever performance in the IHF Women's World Championship, which came after a nail-biting loss in the final against the Netherlands when the Dutch side scored the winning goal in the last second.
Viver will have to emulate that winning mentality once again, a thing that he is one of the best at, with 'Las Guerreras' aiming to start a rebuild with new talent after 2021.
 
Key players: Carmen Martin (right wing), Nerea Pena (centre back), Silvia Navarro (goalkeeper)
Qualification for Tokyo 2020: Tokyo Handball Qualification 2020 Tournament 1 – 1st place
History in Olympic Games: 1992: 7th, 2004: 6th, 2012: 3rd, 2016: 6th  
Group at Tokyo 2020: Group B (Spain, ROC, Hungary, Sweden, France, Brazil)