Brazil

Coach: Jorge Dueñas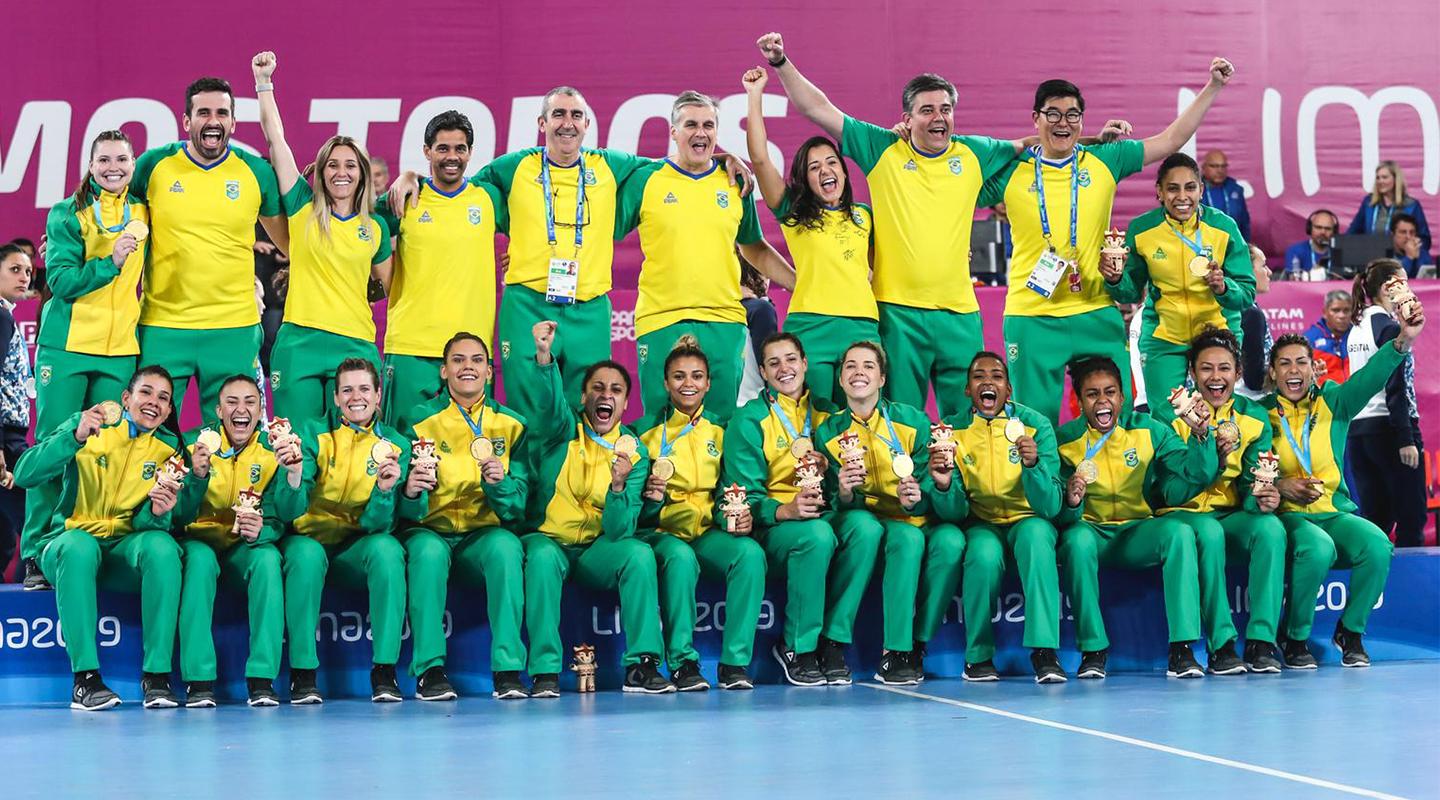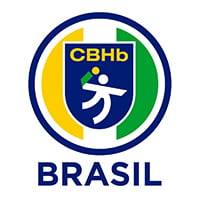 Brazil
Brazil
Team Players
Team Info
Ever since the Brazilian women qualified for their debut Olympic Games in 2000, they have near-enough been on an upward trend.
Their 8th place at Sydney 2000 was followed by one better at Athens 2004 and then a slight bump in the road at Beijing 2008 (9th), but two top six finishes in the last two editions – 6th in 2012 and 5th in 2016 highlight the progression forwards.
It is clear that the Rio 2016 fifth-place finish at home in Brazil hurt, but they were comprehensively beaten by the Netherlands in their quarter-final, almost by double-figures (23:32). 
In the same tournament they had suffered just one previous defeat – at the hands of Spain in the preliminary round – and it is the then Spanish coach Jorge Duenas who is now in charge of the Brazilians, having taken the job halfway through 2017. 
Duenas knows what it takes to get on the Olympic podium – a bronze from London 2012 when his Spanish side overcame Republic of Korea in additional time in the 3/4 placement match is evidence of that and he wasted no time in getting his squad in the right frame of mind for Tokyo 2020. 
At Rio 2016 his Spanish side eventually finished sixth after losing in additional time to silver medallists France in their quarter-final after an almost unbelievable comeback from the French at half-time, who were down 5:12 and with France (and Spain) in Brazil's Tokyo group the coach does not need any extra motivation.
Duenas brought his initial group of players together on 14 June in Portugal where they commenced their 40 days of "physical, technical and tactical work" ahead of the Games according to the Brazilian Handball Confederation.
The group started off at the DESMOR Training Centre in Rio Maior before Duenas chose 18 to move with him to Balatonboglar, Hungary on 2 July for their penultimate camp at the NEKA Training Centre.
During this time, the squad will play three friendlies, against Montenegro (7 July) and Hungary (9, 12) in Siofok. The day after their final friendly, a reduced squad of 15 will travel to the Japanese city of Ota for their final camp, including a potential friendly against Japan, before entering the Olympic Village on 21 July.
"We want a good preparation for the Olympics and if we get all the players to arrive in a good physical shape, I think we can fight to rank amongst the top four in our group which is very strong with five European teams," said Duenas to ihf.info. "If we reach the quarter-finals anything is possible as has been seen on other occasions. Our dream is to reach that fight for the medals from humility and work."
Brazil qualified for Tokyo 2020 having won the Pan American Games, held in Lima, Peru back in 2019 – not surprising as they have won every edition since 1999 of the event held every four years.
For many nations outside of Europe, the lack of continental challenge can be an issue, but the Brazilian women have proven time and time again they are a force to be reckoned with on the global stage, not least when they won the 2013 IHF Women's World Championship in Serbia – only the second time the competition had been won by a non-European team.
In that team back then, and still key players now, were goalkeeper Barbara Arenhart, left back Eduarda Amorim Taleska and right wing Alexandra do Nascimento.
"It's every athletes' dream to compete at the Olympics and it is not different for us," said Arenhart to ihf.info. "We are training hard to be ready to face very tough opponents and to show that we can be at the same level as the five European teams in our group. We are dreaming big and bringing the whole team energy, humbleness and heart together to fight for a medal."
Arenhart was named in the 2013 World Championship All-star Team, but the undoubted Brazilian women's superstar is the player known simply as 'Duda'. 
Left back Eduarda Amorim Taleska has served as an inspiration for many handball players and fans not only at home in South America, but across the world with her quality and style of play in both attack and defence, command of the court and her easy-going, positive attitude.
Duda became a true superstar at Hungarian club Győri Audi ETO KC, a team where she won everything at club level numerous times, but a club which she announced she would leave after more than 12 years earlier this year after initially announcing her retirement from the sport.
However, she will continue playing after Tokyo when it was revealed in February she would be joining Russian club Rostov-Don.
"I had plans to stop but this new opportunity come along, and I decided to take it," she said at the time to Győr. "It was not an easy decision to make of course, but I feel a new challenge will be good for me. I would like to see how it is to work with a different atmosphere, and different impulses. I am not getting any younger, and this is my last chance to try a different place."
Tokyo 2020 will be Duda's fourth consecutive Olympic Games and she will be looking to add another award to her nearly-full trophy cabinet which also includes the 2013 IHF Women's World Handball Player of the Year award, 2013 IHF Women's World Championship MVP, five EHF Champions League titles and nearly 30 national club awards in North Macedonia and Hungary. Just last month she was voted into the 2020/21 DELO EHF Champions League All-star Team as best defender.
Just one player in the Brazil preparation squad is based in Brazil – FAG Cascavel's left back Thais Adrielle Fermo, who hails from the same city as Brazil men's team player Haniel Langaro, while the rest of the women's team play in Spain, France, Montenegro, Hungary, Poland, Portugal, Slovenia and Romania – evidence of how the South Americans have utilised the very best European leagues to enrich and raise the standards of their national team over the past few decades.
That European knowledge will come in handy with five European opponents in a row in Japan starting with an opening day clash against the ROC followed by Hungary, Spain, Sweden and France.
"The strongest team is the ROC," added Duenas. "In addition to being the current Olympic champions, the level of athletes is very high and have 14 players at a very high level, playing for clubs in very strong leagues. Spain won silver at the 2019 IHF Women's World Championship playing very well, so much so that they only lost the final by just one goal. They will arrive very prepared in Tokyo.
"Hungary manages to unite the tradition of a strong handball school with a squad made up of experienced and younger players and will arrive in very good condition while Sweden have shown in recent years they are always among the best.
"They played their Olympic qualification tournament at a very high level and are very difficult to beat. France, on the other hand, [we] all know their level. They qualified for Tokyo 2020 as European champions and have a well-mixed squad featuring players who are key for their clubs across Europe – victory will come in the details."
Duda, who is also Brazil's captain, made it clear about what lies ahead.
"It's not an easy task for Brazil," she told ihf.info. "We are in a very difficult group, but this gives us an extra motivation to give our best in the preparation."
Caution should be exercised as Japan has not been kind to Brazil in recent years. At the 2019 IHF Women's World Championship in Kumamoto, Duenas' side did not even make it out of the preliminary group, eventually finishing 17th, a slight improvement on the 2017 World Championship ranking of 18th.
 
Key players: Barbara Arenhart (Goalkeeper), Eduarda Amorim (Left Back), Bruna de Paula (Back)
Qualification for Tokyo 2020: 2019 Pan American Games – 1st place
History in Olympic Games: 2000: 8th, 2004: 7th, 2008: 9th, 2012: 6th, 2016: 5th
Group at Tokyo 2020: Group B (Brazil, France, Hungary, ROC, Spain, Sweden)