France

Coach: Olivier Krumbholz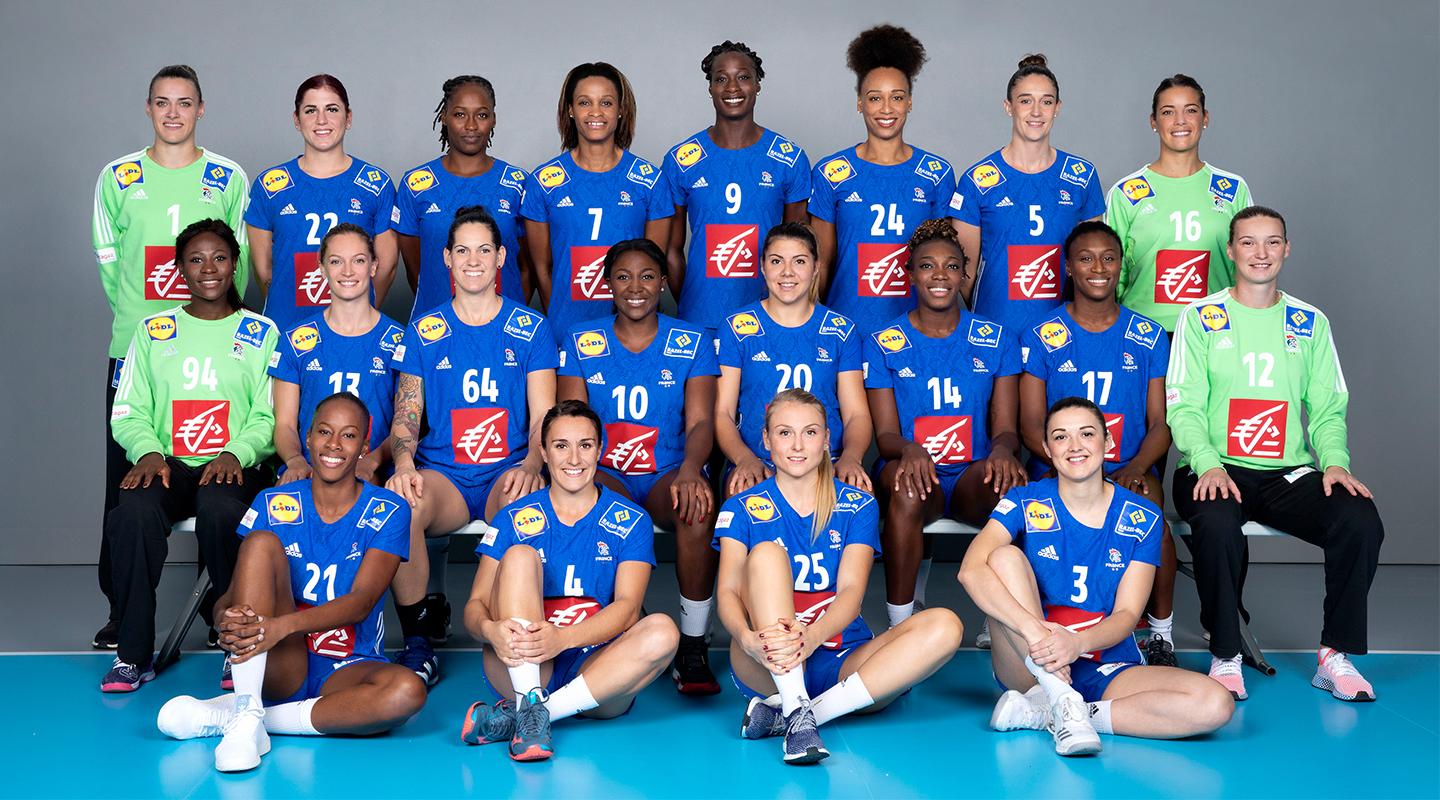 France
France
Team Players
Team Info
The France women's national team's consistency over the past five years has been nothing short of astounding. Olivier Krumbholz's side has secured an IHF Women's World Championship title and a Women's EHF EURO title, as well as silver medals at the Olympic Games and the Women's EHF EURO 2020.
Therefore, the expectations are high, and nothing less than a medal would be enough for the French side at Tokyo 2020.
With Krumbholz at the helm, everybody knows what to expect from France; a sharp defence, devastating fast breaks and low-scoring games, yet few teams have deciphered their blueprint and beaten "Les Bleues" in the past years.
As consistency is key and the system is well-known, Krumbholz has been reluctant to embark on a serious rebuild of the team, despite their lowly 13th finish at the IHF Women's World Championship in December 2019, instead relying mainly on the same core of players.
However, three of the players who won the silver medal at Women's EHF EURO 2020 last December – left wing Siraba Dembele and backs Orlane Kanor and Aissatou Kouyate – will be missing due to injury.
Kanor was a staple for the French defence and a powerful weapon in attack with her strong shots, while Dembele was France's most experienced player, with 290 caps, the second-most capped player after record holder Isabelle Wendling.
Especially for Dembele, the absence will come as a huge blow, as her Achilles tear means she will miss the Olympic Games, which was due to be her last international competition in a France jersey.
"The blow is obviously big for our side, but the France team will find a captain, we don't have to rush, it is an important decision. Whomever the captain might be, I think we should honour Siraba and put in the work," said Krumbholz, according to the French Handball Federation's official website. 
The draw was not kind to the French side, renowned for not starting their campaigns in full form, with results building up in the latter parts of the tournaments.
Yet with other four European teams in the group, at least one of them will be out before the quarter-finals throw off.
"Japan chose the other group, which means this is a tough one for us. However, we are happy not to face the Republic of Korea side, which are always a threat in the Olympic Games. We must stay calm and play the way we are supposed to," said Krumbholz.
But experience, both in the roster, and on the bench, will be key. Krumbholz will take part in his sixth Olympic Games, having never finished lower than sixth since France's inaugural participation in 2000.
This might work wonders from France, who are eyeing another medal, their second-ever, after conceding a loss in the final five years ago at Rio 2016, 19:22, against Russia.
 
Key players: Amandine Leynaud (goalkeeper), Estelle Nze Minko (left back), Pauletta Foppa (line player)
Qualification for Tokyo 2020: Women's EHF EURO 2018 – 1st place
History in Olympic Games: 2000: 6th, 2004: 4th, 2008: 5th, 2012: 5th, 2016: 2nd 
Group at Tokyo 2020: Group B (Spain, ROC, Hungary, Sweden, France, Brazil)