POL

Coach: Marek Karpinski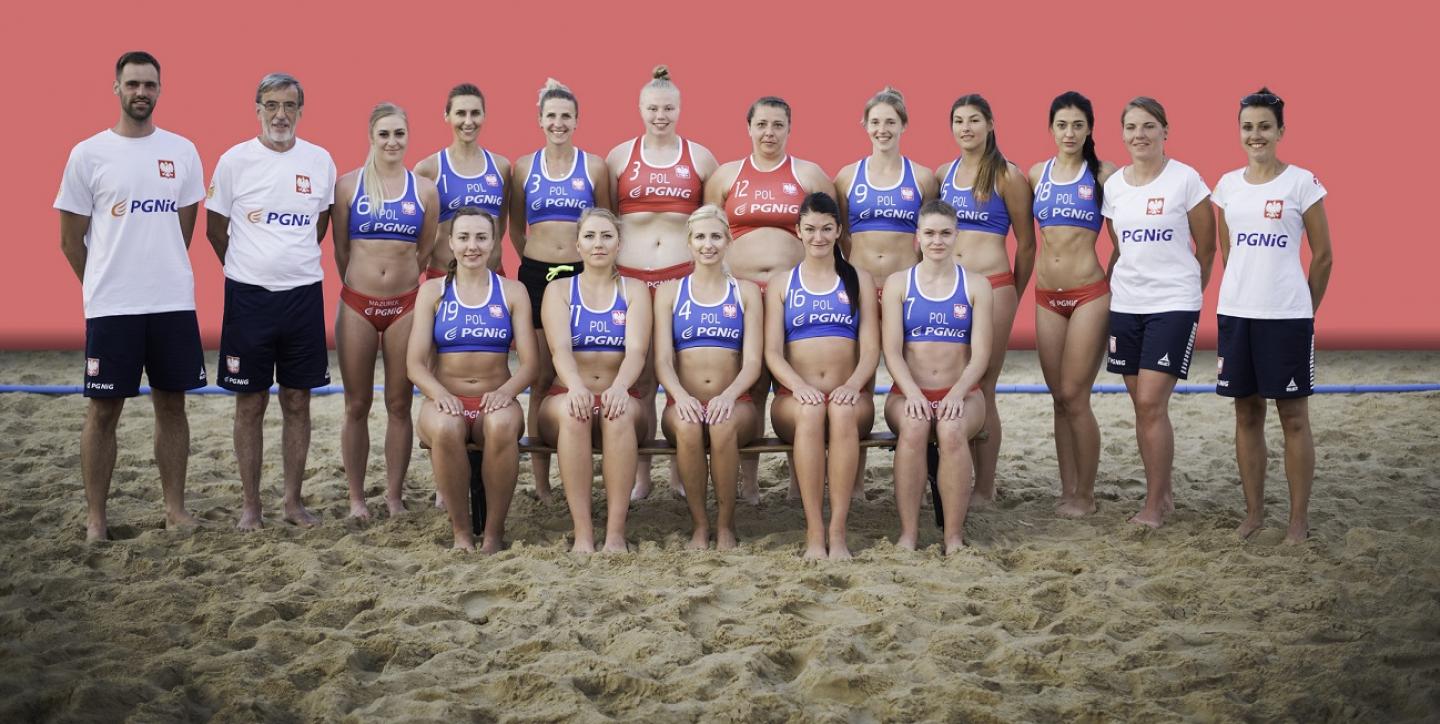 Poland
POL
Team Info
A year ago, the raw emotion of losing the 5/6 placement match against Denmark at the 2018 IHF Women's Beach Handball World Championship was clear to see on the faces of the entire Poland delegation in Kazan, Russia, as they had let the chance to book a direct ticket to the first edition of the World Beach Games slip through their hands.
However, due to runners-up Norway not taking up their qualification position at Qatar 2019, Poland were awarded the place as a substitute nation as the next best-placed team in sixth.
Their group at Qatar sees them take on Greece, Spain, P.R. of China, Australia and Vietnam and they will be looking to get back to winning ways after a disappointing 12th-place finish on home sand at the 2019 EHF Women's European Championships in July. 
"Both groups are very difficult," said coach Marek Karpinski to IHF.info. "Greece and Spain are beach handball global powers and winning against these teams will be very difficult, but we are ready to fight and win with them as well.
"Our team has been built based on players taking part in the European Championships in Stare Jablonki where they didn't play a good tournament and now they want to show that it was an accident," he said.
"The girls have big international experience, having won the silver medal of the European Championships in Zagreb 2017 and finishing sixth in Kazan, but we also want to create matches that are exciting for spectators, show determination, a will to fight, and demonstrate beach handball at the highest world level.
"Of course, we are making history but by participating in the first edition of the championships and this additionally motivates players and mobilises them to show their best, but beach handball is still a developing sport, hoping for a place in the Olympic Games programme so it is very important to use every opportunity to show the sport to the larger and new audience and new countries."
His side have been preparing at the Central Sport Centre in Spala, Poland, with three separate training camps and his specialist Paula Mazurek is well-aware of the event in Qatar being bigger than just the World Beach Games.
"For my team it is very important to play at the first-ever edition of the World Beach Games," she said. 
"Like in 2017, when we won a historic silver medal in a European Championship, we want to achieve it at this tournament too and, of course, a good result can help to develop beach handball in Poland.
"But we know it will be a very tough and exhausting tournament as the World Beach Games has only the best teams. Our goal is of course to achieve the best result, but we know that it is a very long way to play for medals – but that's why we are going to Qatar."
In Kazan, Kinga Jakubowska was Poland's top-scorer with 92 points, sixth overall, and the right wing has been named for Qatar 2019, alongside fellow key players, goalkeeper and captain, Sylwia Bartkowiak and specialist Paulina Sowa.

Key Players: Sylwia Bartkowiak (captain, goalkeeper), Paulina Sowa (specialist), Kinga Jakubowska (right wing)
Qualification for Qatar 2019: Substitute nation for Norway, sixth place – 2018 IHF Women's Beach Handball World Championship
Group at Qatar 2019: Group B (Greece, Spain, Poland, P.R. of China, Australia, Vietnam)