ARG

Coach: Salvador Comparone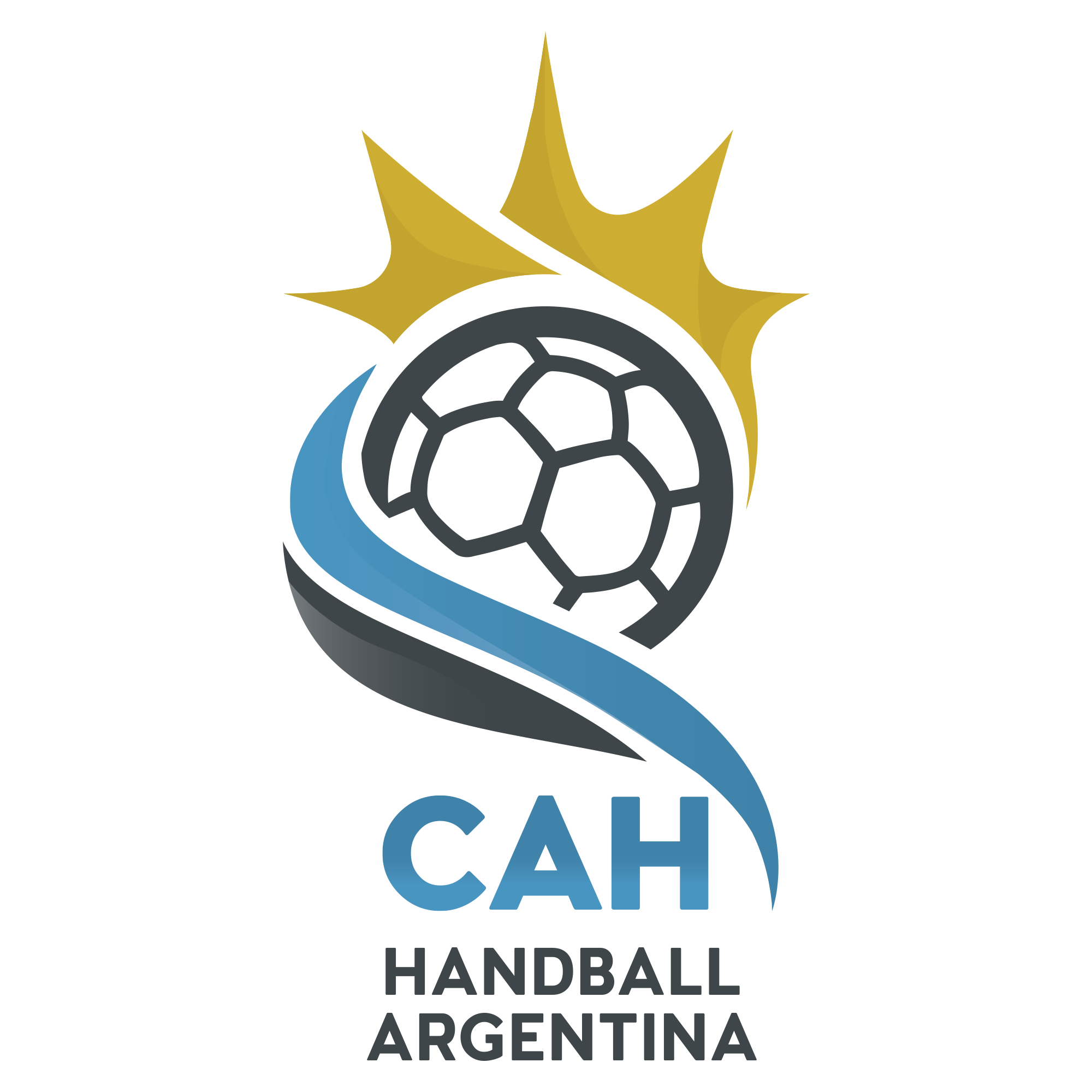 Argentina
ARG
Team Info
Argentina's women come to Qatar 2019 looking to round off an incredible year for women's beach handball in the South American country.
On 13 October 2018 the youth women's side won gold in the debut of beach handball at the Olympic Games defeating Croatia 2-0 (14:10, 18:16) in the final of the 2018 Youth Olympic Games.
And to make it even sweeter, it was on home sand, held in Buenos Aires with queues of spectators forming many hours before the final. The result meant that the team – and the sport – received unprecedented coverage across the nation, catapulting both into the spotlight and starting a wave of interest in the sport.
Host venue Parque Sarmiento continues to host the sport, with the national teams training there and four of the team which took Olympic Gold last year have been named in the squad for Qatar 2019 – Lucila Balsas, Fiorella Corimberto, Zoe Turnes and Gisella Bonomi.
This quartet form the nucleus of, quite literally, the golden generation of women's beach handball in Argentina, with the foursome also representing their country at the inaugural IHF Women's U17 Beach Handball World Championship, held back in 2017 in Mauritius, where the team grabbed bronze.
To qualify for Qatar 2019 they finished runners-up in the first-ever edition of the South and Central American (SCA) Beach Handball Championship, held in Rio de Janeiro in July. Argentina lost 2-0 to their strong neighbours but they grabbed their ticket to Doha as Brazil had already sealed their ticket to Qatar 2019, following their bronze medal at the 2018 IHF Women's Beach Handball World Championship in Kazan.
They face their continental rivals in their opening game of Group A which also features Denmark (DEN), Hungary (HUN), United States of America (USA) and Tunisia (TUN) and their coach Salvador Comparone is taking it step-by-step.
"It's a very difficult group with by the European champions Denmark and runners-up Hungary alongside from the multi-champions Brazil," he told IHF.info. "We then have two games that might be equal, against USA and Tunisia.
"Our intention and our first aim is to end among the first four teams in the group, with our goal to make the semi-finals l and try to fight for a medal. In recent tournaments we have had a fierce defence and we want to follow that line, coupled with trying to improve in attack and be more competitive."
Argentina prepared for Qatar 2019 in Buenos Aires before travelling to Qatar where they play a couple of friendly matches.
Key Players: Gisella Bonomi (Line Player), Lucila Balsas (Specialist)
Qualification for Qatar 2019: 2019 South and Central American (SCA) Beach Handball Championship – Runners-up
Group at Qatar 2019: Group A: Brazil (BRA), Denmark (DEN), Hungary (HUN), Argentina (ARG), United States of America (USA), Tunisia (TUN)