DEN

Coach: Morten Frandsen Holmen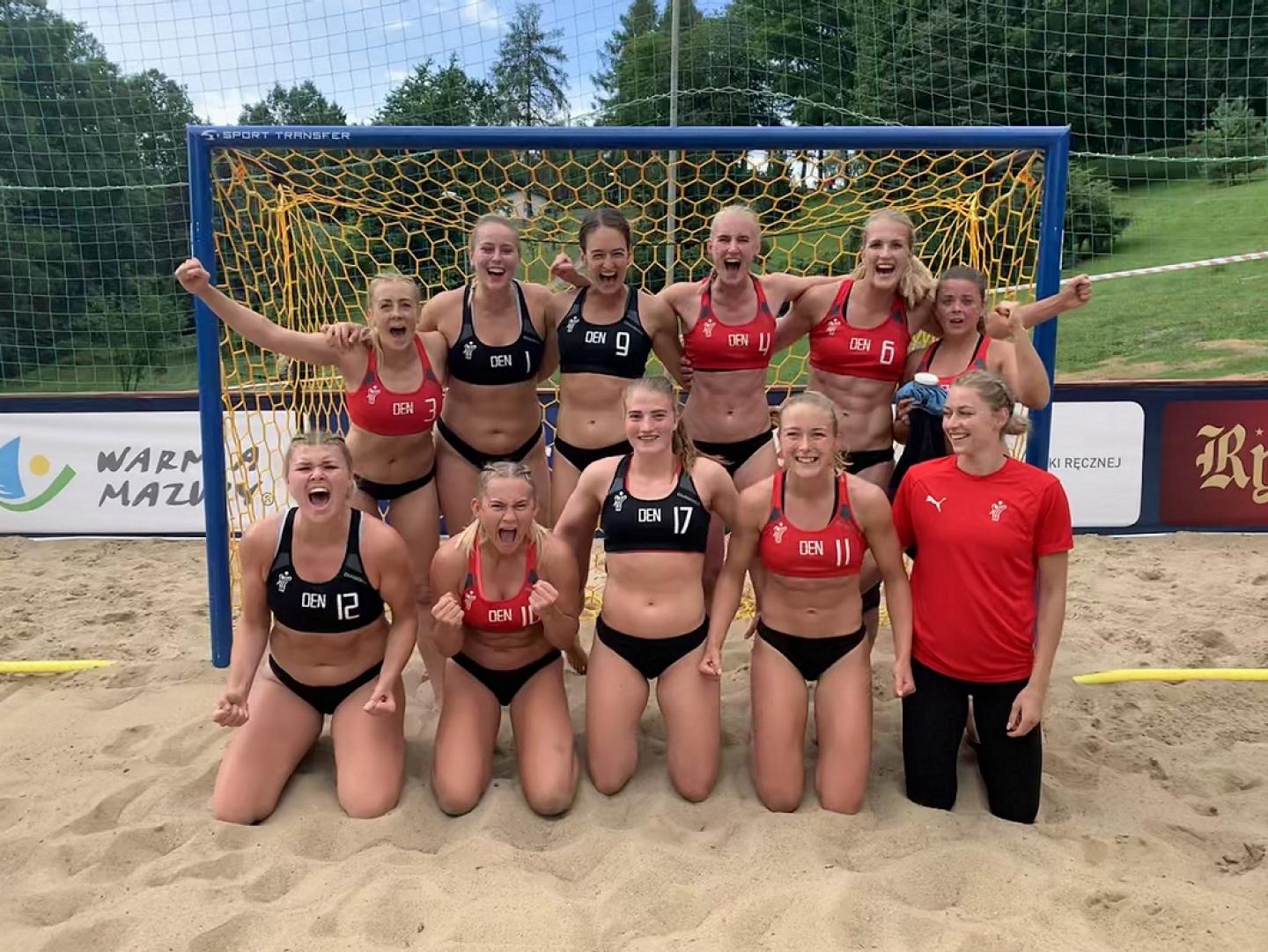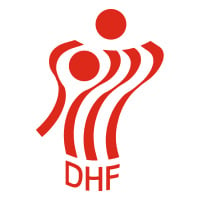 Denmark
DEN
Team Info
After two silver medals (in 2011 and 2013) Denmark's women finally got gold at the Beach EURO, as they defeated Hungary in the final to take the continental title and head coach Morten Frandsen Holmen and his assistant Tina Kirstine Schou Jakobsen will be hoping history can repeat on a global stage soon after silver medals at the 2010 and 2012 World Championships which saw the national team go four straight championships in a row with a silver medal.
The Danes had already confirmed their spot at Qatar 2019 the previous year after they defeated Poland via shoot-out in the 5/6 placement match at the 2018 IHF Women's Beach Handball World Championship in Kazan, Russia.
"Brazil looks like a tournament favourite to me," said Morten Frandsen Holmen to IHF.info about the challenge that the teams in Group A will pose to his side. "Hungary, Spain and Greece could challenge them but I believe that we are in a very strong group and we must try our best to advance from the group stage as, from there on, anything can happen.
"We want to go as far in the tournament as possible but at the same time, we aspire to show Danish beach handball in the best way. We are a strong team, where every player fully knows her role and responsibilities. We are not only depending on one player, which might make it difficult for our opponent to make the right tactic against us.
"It is important for us to demonstrate Danish beach handball to the world at every occasion and that is why we are incredibly happy and proud to participate at the World Beach Games."
At Kazan 2018 Denmark goalkeeper Hanne Frandsen finished as one of the top goalkeepers but has not been named in the squad for Qatar while Christina Wildbork-Hansen and Pernille Rahr Sorensen, who ended as their top-scorers with 65 points each, have not made the cut either.
However, to emphasise the point of his side not relying on one player, coach Holmen has named Line Gyldenlove Kristensen who scored 64 points in Kazan and 11 in the EURO final against Hungary, alongside Melanie Fuglsbjerg (63) and Frederikke Buhl (58) in his squad, along with defensive specialist Camilla Fangel, who also played in Kazan. Also named in the squad is goalkeeper and defensive specialist Maria-Teresa Gronning Faurhoj who was also in Kazan, but as the team media manager and who will now step on the sand.
"I think it is the hardest group of the two," said Fangel about the challenge Group A poses to her team. "Brazil always plays for medals; Argentina have also shown they can play very well, and we met Hungary in the EURO final this summer.
"Initially the USA thought they would be playing on home sand before the competition got relocated, so they have undoubtedly trained a lot, my knowledge about Tunisia is limited, but at this event all the teams are good, and we expect it to be very difficult.
"But it is also exciting to be measured against the best teams in the world," she continued. "Our first goal is to qualify for the quarter-finals from a very strong group and then it is make or break as anything and everything can happen in beach handball."
Fangel admitted that the strength of her team was the clear tactical concept combined a core of experienced players supplemented by the addition of new arrivals and is relishing the opportunity to represent her country on one of the biggest sporting stages possible.
"It is huge for Denmark to be at the first edition of the World Beach Games," she revealed. "It is unbelievable that we have come this far with the relatively limited resources and often challenging weather at home, but we have been able to get the most out of it. 
"The World Beach Games will have the atmosphere of the Olympics and it is going to be an experience we will never forget."

Key Players: Line Gyldenlove Kristensen (left wing), Camilla Fangel (defence)
Qualification for Qatar 2019: 2019 European (EHF) Women's Beach Handball Championship – Winners 
Group at Qatar 2019: Group A (Brazil, Denmark, Hungary, Argentina, United States of America, Tunisia)