Qatar 2019 – Day 1 Women's Preview
10 Oct. 2019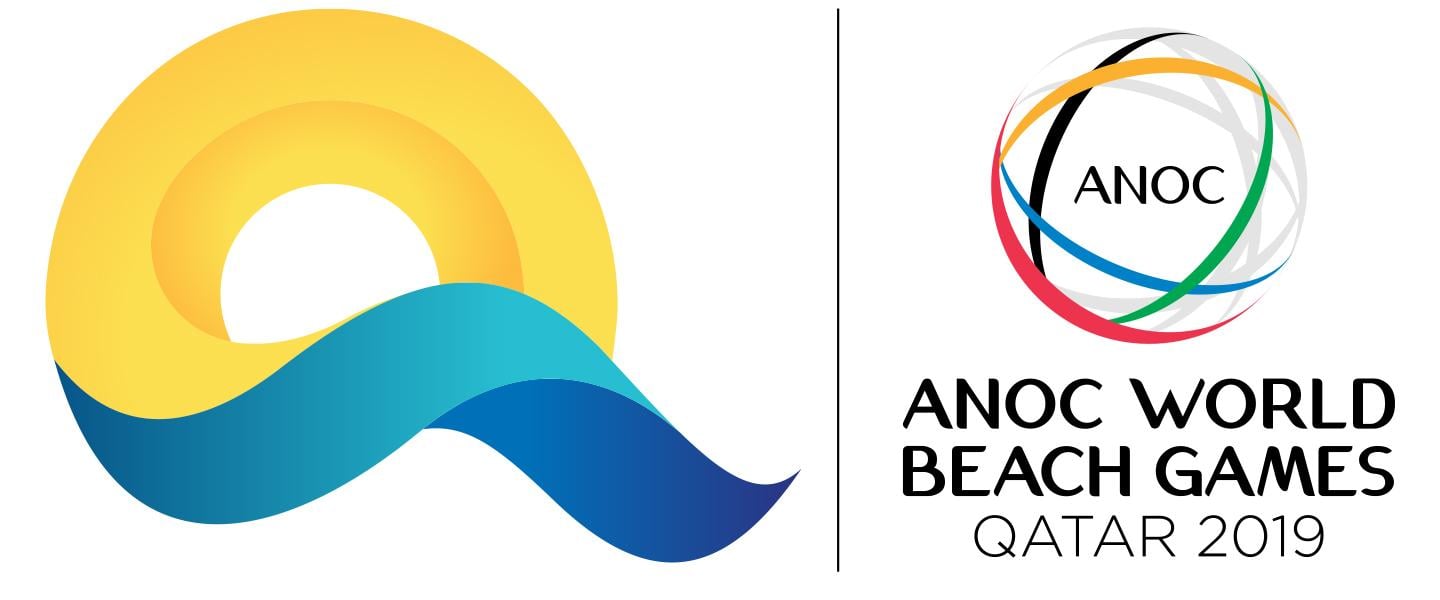 Beach handball makes history again on a global stage as it becomes the very first sport to get underway at the debut edition of the ANOC World Beach Games in Doha, Qatar tomorrow (Friday 11 October).
Twelve games in the women's competition will take place on the opening day with a morning session featuring three Group B games at 0950hrs (local time) and three Group B games at 1130hrs. Following a break, Group B returns to action at 1850hrs and Group A rounds-off the first day for the women at 1940.
Featured Match: Group A – Brazil vs Argentina (1130hrs)

Argentina's women come to Qatar 2019 looking to round off an incredible year for women's beach handball in the South American country. On 13 October 2018 the youth women's side won gold in the debut of beach handball at the Olympic Games defeating Croatia 2-0 in the final of the 2018 Youth Olympic Games.
And to make it even sweeter, it was on home sand, held in Buenos Aires with queues of spectators forming many hours before the final. The result meant that the team – and the sport – received unprecedented coverage across the nation, catapulting both into the spotlight and starting a wave of interest in the sport.
Four of the team which took Olympic Gold last year have been named in the squad for Qatar 2019 – Lucila Balsas, Fiorella Corimberto, Zoe Turnes and Gisella Bonomi. This quartet form the nucleus of, quite literally, the golden generation of women's beach handball in Argentina, with the foursome also representing their country at the inaugural IHF Women's U17 Beach Handball World Championship, held back in 2017 in Mauritius, where the team grabbed bronze.
To qualify for Qatar 2019 they finished runners-up in the first-ever edition of the South and Central American (SCA) Beach Handball Championship, held in Rio de Janeiro in July. Argentina lost 2-0 to their strong neighbours and will be looking to get immediate revenge on the Doha sand.
Marcio Magliano, coach of the Brazilian women's team, revealed to IHF.info ahead of Qatar 2019 that he expects the competition in Doha to be the "most difficult competition in our history," and he will be wary of Argentina, who beat his side via a shoot-out at the 2019 South American Beach Games in March.
This a strong statement considering his team has won it all. In 2013 and 2017 they won gold at the World Games, they are three-time winners of the IHF Women's Beach Handball World Championship, with medals in all but one of the eight editions. In the former Pan American Beach Handball Championship, they won four gold medals and one silver in six editions only missing a medal in 2016 as the team took a break ahead of the imminent world championship.
Magliano's team features the deadly left-handed specialist Juliana Xavier Andrade de Oliveira, voted as the Most Valuable Player (MVP) at the 2018 IHF Women's Beach Handball World Championship while her club and national teammate Camila Ramos, a right-handed specialist, took the MVP honour at the 2016 World Championship in Budapest.
Pivot Renata Santiago was voted best in her position at Budapest 2016 and was Brazil's second top-scorer at Kazan 2018 with 61 points but their influential left wing Nathalie Sena, All-star team member from Budapest 2016 and top-scorer for the South Americans at Kazan 2018 with 107 points will be missing due to a training accident.
This opening Group A clash is sure to provide action-packed moments, sprinkled with a South American spice and fans are in for a real treat as Argentina look to break the Brazilian hold on the sand.
Tunisia representing a continent, but can Asia make a claim early on?
With both China and Vietnam facing European sides in their opening matches, their start to Qatar 2019 will certainly be tough but they will represent Asia with a positive spirit and hope to cause an upset. The Chinese face current world champions Greece, who are missing their influential goalkeeper Magda Kepesidou due to injury, while Vietnam take on 2016 world champions Spain in the early matches.
Tunisia, representing a whole continent, face the two best European teams in their first two matches with continental champions Denmark first, followed by the team they beat in the 2019 EHF EURO final, Hungary, who also face an intriguing tie against the relatively-inexperienced, but full of fight, USA women. However, the Hungarians will be reeling from the last-minute loss to injury of influential left wing Fanni Friebesz.
Follow the ANOC World Beach Games – Qatar 2019 HERE.
Match Schedule: Women's Competition – Friday 11 October 2019
Morning Session
Group B
0950    GRE vs CHN
0950    ESP vs VIE
0950    POL vs AUS
Group A
1130    BRA vs ARG
1130    DEN vs TUN
1130    HUN vs USA

Evening Session

Group B
1850    VIE vs POL
1850    AUS vs GRE
1850    CHN vs ESP
Group A
1940    TUN vs HUN
1940    USA vs BRA
1940    ARG vs DEN