Alexander Novakovic: "Germany is back"
26 Jun. 2022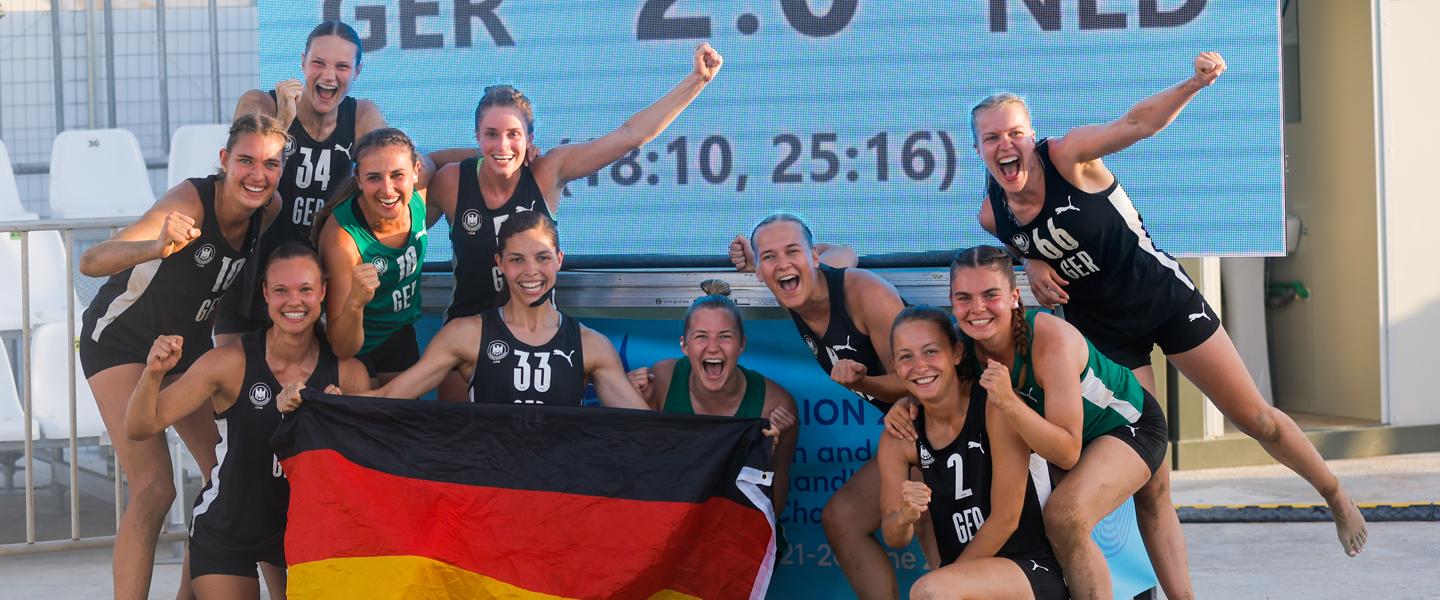 They are European champions and they are now playing in the final of the 2022 IHF Women's Beach Handball World Championship in Greece.
To get there, they have won all eight of the previous games 2-0 and have not dropped a set. While they may not be the highest scorers (331 points), lying midway in the overall table (8th), they have the meanest defence by some way, conceding just 214 – an average of 26 points per game, way ahead of the second-placed Hungary (277/34).
They say attack wins matches, but defence wins championships, so can anyone beat the German women at Greece 2022?
Brazil, Hungary, Norway, Uruguay, Argentina, Netherlands (twice) and Portugal have tried but only got as close as two points in a set.
It's not bad for a team returning to IHF Women's Beach Handball World Championship action for just the second time.
Their first was back in 2006 when they secured silver, a feat that coach Alexander Novakovic's side have already equalled.
So what does that mean?
"It means that we are back," said Novakovic after his side saw off Netherlands in the semi-final 2-0. "It means that we are not only back in the European Championships but that we are back in the World Championship. 
"It's a must that the biggest handball federation in the world is back in the beach handball category, we are really, really proud of that and are very honoured and proud that we can play in a World Championship final."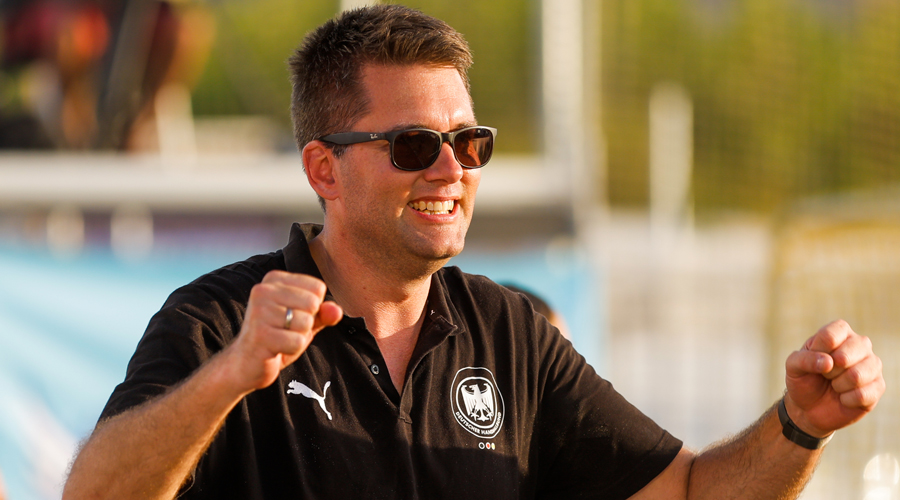 A continental title could be followed by a global one later today and it would continue an incredible run for the side in 12 months.
In Bulgaria, at the EURO last year, Germany saw off Romania, Portugal, Netherlands, France, Greece, Poland, Hungary, Spain and finally, Norway. Only in the quarter-final against Hungary and in the semi-final against Spain did they drop a period and get taken to shoot-outs.
If they win the final today it will be 18, straight wins for the team and Novakovic says the secret is down to good old teamwork.
"I have no word for this feeling for this adventure," he said about the past 12 months. "As coaches (alongside assistant coach Hendrik Sander) we have to create a good harmony in the team.
"But the team is so strong too, thinking about their opponents and they have solutions. Hendrik and I have to look at it in a frame (structure), that we play inside that frame and inside our match plan and do the details. 
"The team is doing solutions for itself and that's the best [feeling as a coach]," he added. "They have one solution in offence and defence and they think about it when there's a mistake. They think about it how it can be in the frame.
"That's the best thing a coach because they think 'beach handball', and that's what our aim is; that they can think beach handball in the right way."
"Plus we have to look that the harmony is perfect, that they have the passion for the game and that we are playing inside our frame, then, everything is possible."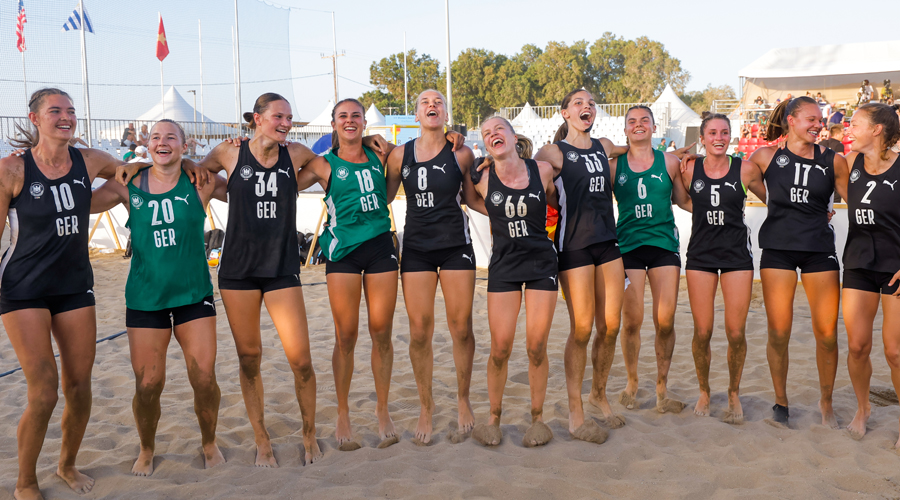 Even though the tactical work will be intense Novakovic was quick to give the players time off to decompress and spend time with their families and friends in Heraklion who have made the journey to support them.
"It's really important in such a long tournament that they have time to come down as every game they are under pressure," explains the 38-year-old. 
"For example, when we only had one game a day we gave the team three hours after breakfast free time to come down – but in the shade. It's really, really important because we have only 10 players in the tournament and it's long.
"This is really, really important but then it's four or five hours in front of the game, when we start with our analysis.
"For the coaches it's not so important to come down," he added. "We have a lot of computer work and a lot of video work to do, to create every time to match plans.
"That's our work, to create the frame and then our team is inside the frame and they have solutions for themselves."