Russia

Coach: Alexey Alekseev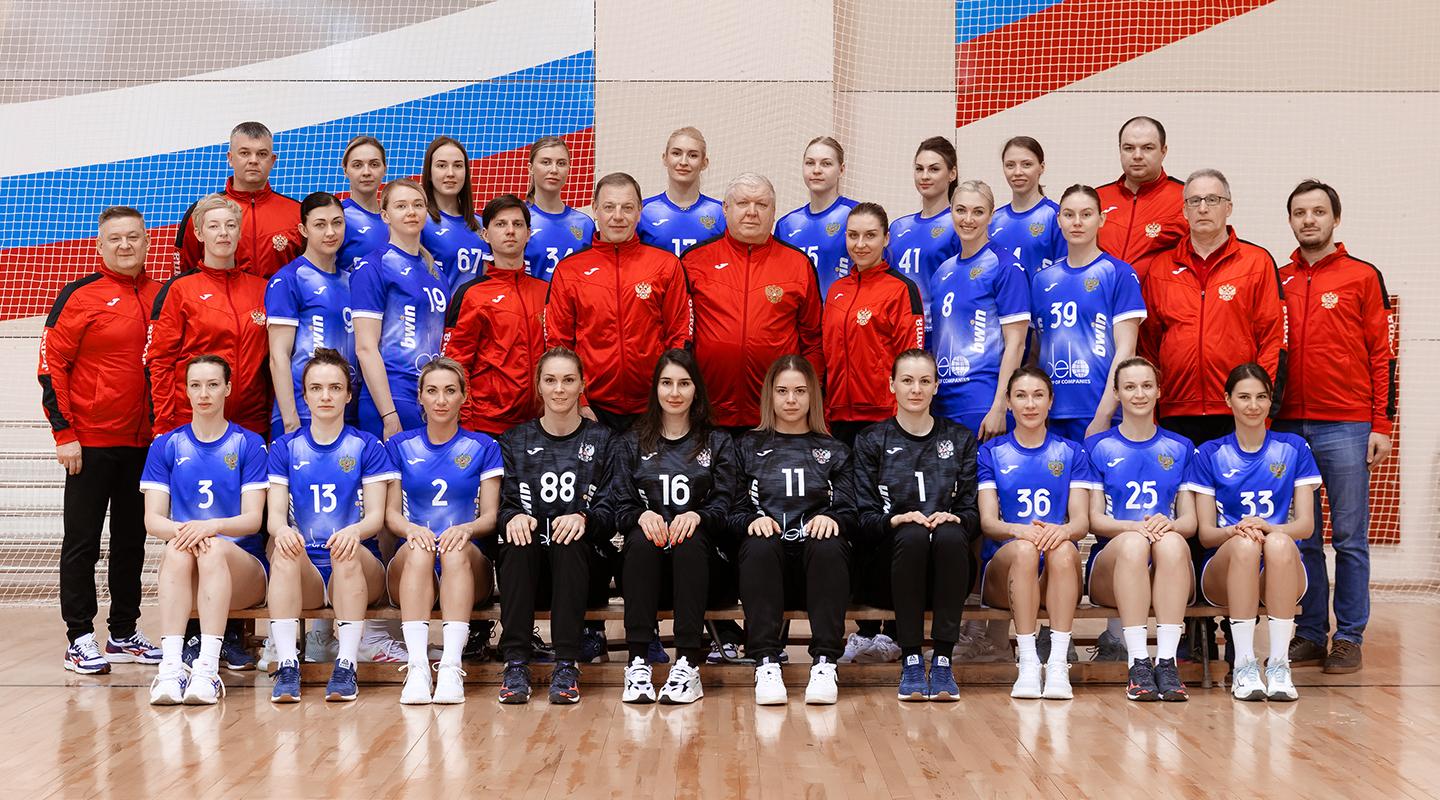 Russia
Russia
Team Players
Team Info
Five years ago in Rio de Janeiro, Russia had a stellar tournament under Evgenii Trefilov's guidance, winning their first-ever Olympic gold medal. Darya Dmitrieva and Polina Kuznetsova were elected to the All-star Team of the tournament, while Anna Vyakhireva was named the MVP.
With a perfect mix of experienced players and young stars such as Vyakhireva and Dmitrieva, Russia seemed to have a bright future. However, they have failed to win a gold medal at any major international competition after 2016.
When Trefilov was replaced by Ambros Martin in 2019, it looked like the beginning of a new era for the most decorated team in history of the IHF Women's World Championship. However, Spaniard Martin, who was also at the helm of the leading Russian club Rostov-Don at the time, could not claim any trophies with the national team.
In the absence of the injured Dmitrieva, his team left a good impression at the 2019 IHF Women's World Championship in Japan, but narrowly lost in the semi-final against the Netherlands, 32:33, and had to settle for bronze.
The painful defeat also meant that Russia, the reigning Olympic champions, would have to play in a qualification tournament for the right to defend their title in Tokyo.
At the EHF EURO 2020, Russia had to play without Vyakhireva, her Rostov teammate Anna Sen and the young CSKA star Elena Mikhaylichenko, who were all side-lined due to injuries. The team suffered only one defeat, in the main round against Denmark (23:30), yet that setback prevented them from reaching the semi-final.
As a result, assistant coach Alexey Alekseev took over for the fifth-place match against the Netherlands, in which Russia took revenge for the loss in 2019.
Alekseev, who also coaches Lada Togliatti, had been an assistant to both Trefilov and Martin in the past. In February, he was confirmed as the new head coach, so his first serious task will be to book a ticket to Tokyo. 
In Tournament 2 in Györ, Russia will rely on a number of players from the winning team five years ago. However, it is still not certain whether Dmitrieva, who has missed the last few weeks, will recover from her injury. 
The 25-year-old Vyakhireva, who has had a number of health issues in recent months, is already back in action, but it is not clear if she will be in a good shape in Györ. When she is fully fit, her playmaking skills, breakthroughs and creativity can play a crucial role in any match. 
Alekseev can count on his colleague Trefilov, who made his comeback to the national team as a special advisor. So even despite some problems, Russia are strong on paper and have enough power to qualify for Tokyo, but now they have to confirm it on the court. 

Key players: Anna Vyakhireva (right back), Darya Dmitrieva (centre back), Anna Sedoykina (goalkeeper) 
Qualification for Tokyo Handball Qualification 2020: 2019 IHF Women's World Championship – 3rd place
History in Olympic Games: 1976: 1st, 1980: 1st, 1988: 3rd (1976-1988 as Soviet Union), 2008: 2nd, 2012: 8th, 2016: 1st
Tokyo Handball Qualification – Tournament 2: Russia (RUS), Serbia (SRB), Kazakhstan (KAZ), Hungary (HUN)