Decisive victory earns Kaysar place in 5/6 play-off
02 Aug. 2019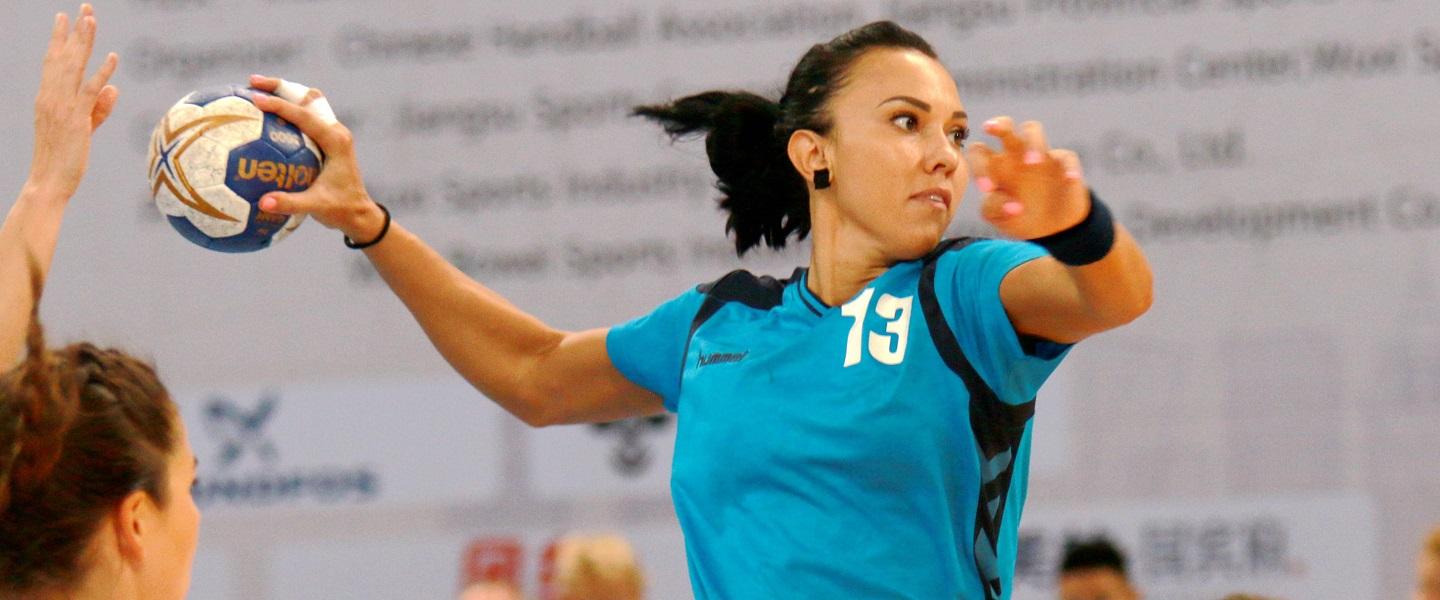 Kaysar Club recorded their first win at the 2019 IHF Women's Super Globe in the opening match on Friday 2 August in Wuxi, with a commanding final result versus New York City Team Handball Club. The Kazakhstan club thereby booked a place in the 5/6 play-off, where they will take on the winner of the Jiangsu versus UQ encounter still to be played. 
NYC will now contest seventh place against the team defeated in the second 5-8 placement round match. 
5-8 PLACEMENT ROUND
New York City Team Handball Club (USA) vs Kaysar Club (KAZ) 16:42 (8:18)
It was a tough match for NYC, as they trailed by 10 goals at the break and had to fight for 41 minutes to hit double digits on the score board. Kaysar were always going to be a difficult opponent for NYC, as they had already showed their strength by challenging Chinese National Club right through to the final minutes of their quarter-final on Thursday. 
On Friday, Kaysar's quality was even clearer. New York stayed in close reach through the first 10 minutes, holding a one-goal edge more than once in that period, but after their last advantage at 4:3, it became increasingly clear that Kaysar were far stronger. 
At the end of the first quarter, 7:5,their advantage was not yes decisive, but with a 7:1 run through the last 10 minutes of the first half, Kaysar turned an 11:7 lead into an impressive 10-goal distance in time for the break. At that point, the match was essentially decided. 
NYC's 10th goal came from Jasmien Khattab in the 41st minute, but as Kaysar had reached a tally of 26 at that point there was no chance for the American team to come back. 
After second keeper Tatyana Davydova played the majority of the match, making 14 saves at 56%, Zhannat Aitenova came into goal for the last 15 minutes. Coach Georgy Zaikin rotated his line-up continuously, and only one court player did not make her way onto the score board – and all who did contributed more than one goal. The top scorer for Kaysar was Dana Abilda, with six goals. 
Players of the match: 
NYC Team Handball Club: Zuzana Keslerova
Kaysar: Dana Abilda