Meeting with DEN/GER 2019 Organising Committee
03 Oct. 2018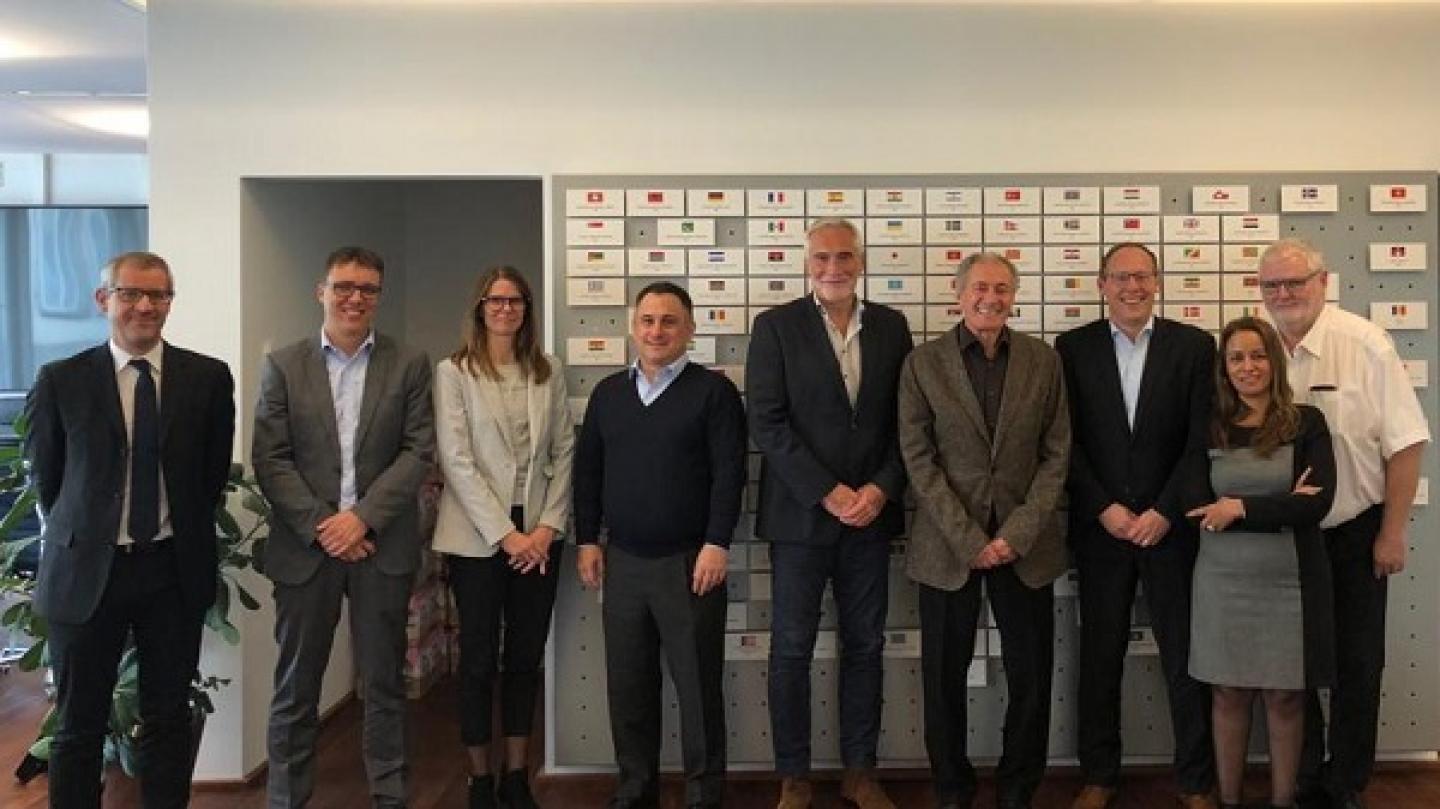 The Organising Committee of the 26th IHF Men's World Championship (DEN/GER 2019 OC) was welcomed to the IHF Head Office in Basle, Switzerland on Tuesday to discuss the current status of organisation of the event.
On the agenda were organisational issues such as floors, equipment and match production just as well as the Coaches Symposium, which has become a regular event on the fringe of Men's World Championships.
The IHF was pleased to announce that Republic of Korea and the Democratic People's Republic of Korea will compete under one flag at the 2019 IHF Men's World Championship, as both accepted the invitation to participate as a unified team.
The DEN/GER 2019 OC proudly stated that the ticket sale was going well, with more than 300,000 tickets sold already in Germany and more than 400,000 overall.  
At the end of the meeting, the opening and closing ceremonies were discussed step by step, including the activities which are planned.
On the side of the IHF, the meeting was attended by President Dr Hassan Moustafa, Per Bertelsen, Chairman of Commission of Organising and Competition (COC), Amal Khalifa, General Director, Patric Strub, Competitions Director and Luc Weber, representing the Marketing Department. The DEN/GER 2019 OC was represented by Morten Stig Christensen, Secretary General of Danish Handball Association, Mark Schober, CEO of the German Handball Federation, Katrine K. Christensen, Project Manager of Danish Handball Association and Thomas Freyer Project Manager of German Handball Federation.