High-class performances at the IHF Coaches Symposium in Munich
11 Oct. 2018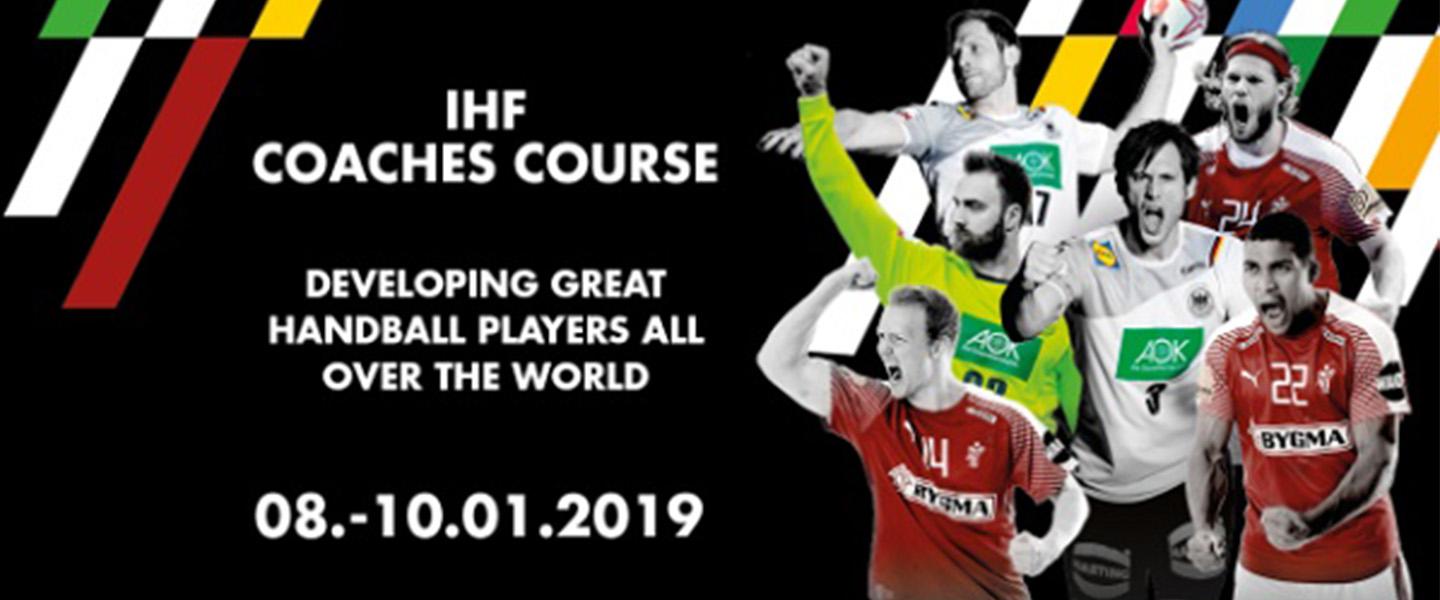 2019 starts with a challenging but also profitable programme. A few days before the 26th IHF Men's World Championship opens its doors in Germany and Denmark, the elite of international coaches will meet for the IHF Coaches Symposium in Munich from 8 to 10 January (Sporthalle TSV Milbertshofen e.V., Hans-Denzinger-Straße 2, 80807 München). This event is organised by the International Handball Federation and the German und Danish Handball Federations. The meeting wears the slogan 'Developing great handball players all over the world'.
The event will be opened by IHF president Dr Hassan Moustafa. More gripping lectures are following. Former Germany national team coach and present coach of Japan Dagur Sigurdsson, Xavier Pascual (head coach FC Barcelona), Germany youth head coach Jochen Beppler and Peter Bredsdorff-Larsen (Bjerringbro-Silkeborg) will speak to the audience.
The Symposium is especially aimed at youth coaches. "This event allows insight into the exciting and diversified work of handball coaches," says Axel Kromer, Director of Sports at the German Handball Federation. "We're glad that these experts will give a speech at our meeting. It will be absolutely valuable for every coach in the audience to grow within their own work."
"The IHF's goal is to create new youth training structures in developing and emerging handball nations," explains Dietrich Späte, Chairman of the IHF Commission of Coaching and Methods, "and we are convinced that this event is an ideal opportunity, in particular for non-European coaches, to learn about the concepts for youth development of two nations, which have been very successful over the past few years."
Morten Henriksen, Director of Sports at the Danish Handball Association, is proud and happy that the organisers of the World Championship can contribute to the education of the top coaches of tomorrow: "The World Championship in Germany and Denmark presents handball on the highest international level, and the championship provides the greatest setting for the young coaches to obtain theoretical knowledge and to improve their coaching skills."
All participants will enjoy the lectures and watch the opening match between Germany and a Korean selection on 10 January. Furthermore, the audience will attend the first games in Munich on 11th January, where Iceland will face the Croatia team. The event is rounded of by watching a match between the U17 male youth teams of Germany and Austria and a following analysis.
More information and the registration details are available under www.coaches.handball19.com.
The most important things at a glance:
When? 8 to 10 January 2019
Where? Hans-Denzinger-Straße 2, 80807 Munich
Appearances: Dagur Sigurdsson (National coach of Japan), Xavier Pascual (head coach FC Barcelona), Jochen Beppler (Youth head coach Germany), Erik Wudtke (Youth coach of Germany), Peter Bredsdorff-Larsen (head coach Bjerringbro-Silkeborg)
More information: www.coaches.handball19.com
Photo: Germany/Denmark 2019